Located at the spectacular Lafayette Reservoir, Outdoor Explorers is a 1-week summer camp where children 1st to 6th grade discover the outdoors, connect with nature, and learn outdoor living skills they can use their whole life.
Interested in Week 9 of Outdoor Explorers (August 12-16)? Week 9 is our fun, end-of-summer session and runs a little differently from our other weeks of Outdoor Explorers. Learn more
For Summer 2022, we are not offering 1-Week Outdoor Explorers due to COVID limitations.
See Our Day Camp Programs for Summer 2022.
Exciting Outdoor Activities
Ideally located on 900 acres of open space, the Lafayette Reservoir is the perfect place for campers to participate in a variety of real outdoor activities. Skill-based instruction in fishing, rowing, hiking, outdoor living skills, nature crafts, and sports, all under the guidance of our adult staff.

See All Activities
Campers have two to three choice periods each day to choose the activity they participate in. There are new and exciting activities every day throughout the summer, so campers attending multiple sessions will always find something new to do.

Typical Day
Free Transportation & Extended Care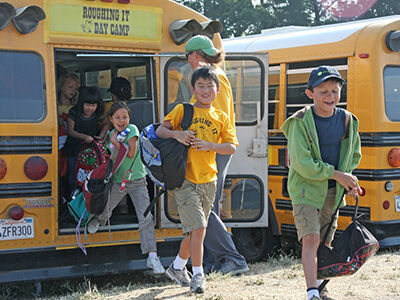 Campers start the day at the bus, greeted by their bus counselor! We provide safe and convenient bus service with professional school bus drivers. 33 central stops throughout San Francisco, Alameda County, Lamorinda, and the 680 Corridor from Pleasant Hill to Pleasanton.

Learn More
Since 1972, Roughing It provides the experience and expertise to make Outdoor Explorers an exceptional 1-week camp. We believe that every child deserves a week in the great outdoors to be healthy, happy, active, unplugged, and connected to nature. After a week of Outdoor Explorers, campers will seek out adventures outside and develop a stewardship for the environment.

Our Difference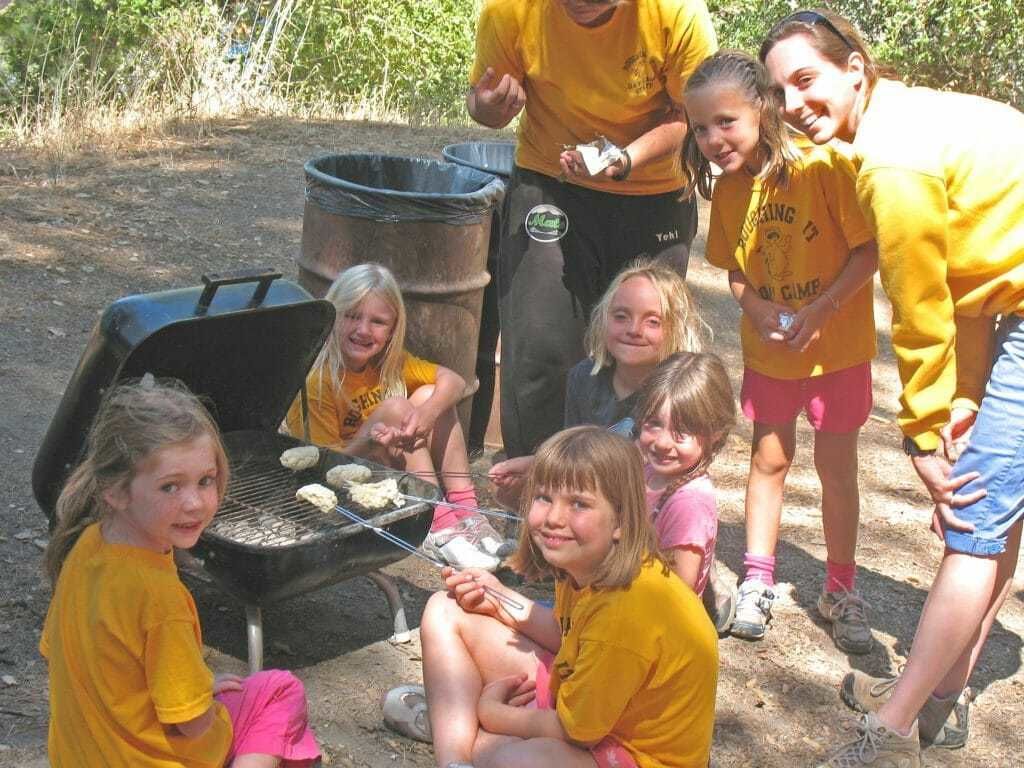 Outdoor Explorer enjoy new outdoor adventures every day. They are divided by age into multi-grade co-ed groups for the week. They stay in their camper group led by an experienced adult counselor for half the day, and select their own "choice activities" for the other half. This give them the change to try out new activities under the guidance of their counselor, and then branch out on their own.

Typical Day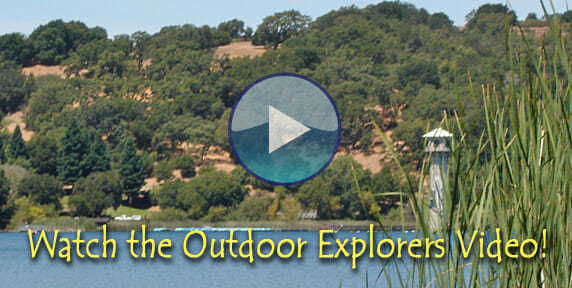 Every one of the staff knows my daughter's name, and there was no doubt she felt loved there.
Michael, 2nd Year Camper Parent
I appreciate that Roughing It hires the best staff to be role models for my boys.
Janice, 3rd Year Camper Parent
Luke came home calm and happy every day. I have been wanting to send him to Roughing It based on its reputation and outdoor setting. I was most impressed by the positive, enthusiastic attitude of the camp staff and the calm and confidence that I saw emerge in him.
Kim, Camper of 1st Grade Boy