Activities for Older Campers & Teens
Exciting Outdoor Activities, New Challenges and Adventures!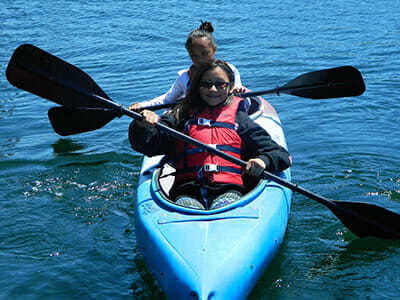 Teen campers canoe, kayak and fish at the waterfront. They explore the far reaches of the reservoir left unexplored by the younger camper groups. Instruction for all skill levels are at the waterfront and Superchoice activities.

Waterfront activities include:
Canoeing
Fishing
Kayaking (Tandem, 2 person)
Basic and Advanced Kayaking Skills
Kayak Games and Challenges
Kayaking trips to the Back Coves of the reservoir
Kayak Rescues &  Eskimo rolls at the pool
Orienteering in kayaks
Casting clinics
Fishing in Boats & Fly fishing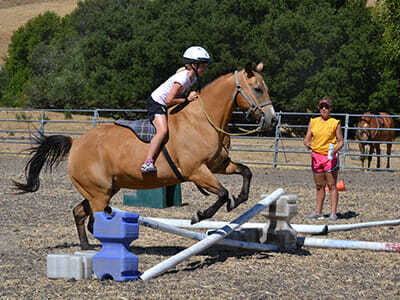 Teens can participate in riding clinics and English riding lessons are offered for beginner through advanced riders. All riding programs are located at our private ranch in Moraga. Older campers do an additional extended lesson in Superchoice each Friday. Riding Program Overview.

English Riding Activities:
Instruction for basic to advanced levels
Campers learn English riding skills on a bareback pad
Jumping Clinics
Cross Country Course
Dressage/Drill team
Vaulting (gymnastics on horseback)
Learn more about Day Camp Riding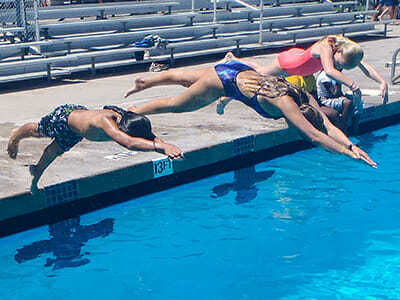 Teen campers participate in swim clinics geared for swimmers of all abilities (advance –novice levels). This allows campers to hone their swim skills in specialty clinics, including diving, water polo, stroke technique, and endurance building.

Swimming activities include:
Water polo
Diving
Synchronized Swimming
Water Aerobics
'Race to Alcatraz' – Endurance building!
Stroke improvement clinics
Water games
Basic water rescue
Junior Lifeguard Training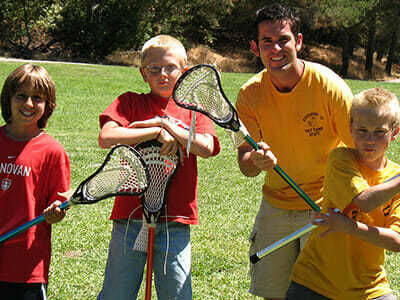 Older campers participate in more advanced sports and learn the skills necessary to play lacrosse, rugby, and ultimate frisbee.

Sports activities include: 
Soccer
Baseball
Field Hockey
Lacrosse
Football
Volleyball
Lacrosse
Rugby
Quidditch
Ultimate Frisbee
Our goal is for everyone to play to the best of their ability, build skills, and have fun!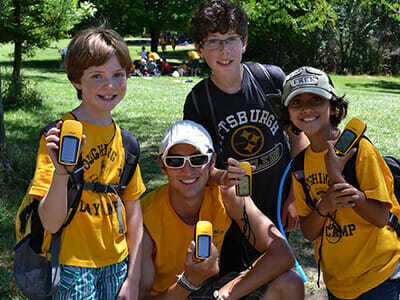 Outdoor Living  / Survival Skills
The trails and trees of the reservoir provide a great environment for hiking, orienteering courses and mountain rescues, where Roughing It teens can learn outdoor living and survival skills. Outdoor cooking is a favorite where campers learn to cook meals that can be eaten on camping trips,like BBQ pizza, quesadillas, burritos, banana boats, cake in an orange and try the Iron Chef Challenge. Outdoor Skills include:
Maps & Compass / Orienteering
Geocaching
Outdoor cooking & Iron Chef Challenge
Hiking / Tracking
Tent pitching and shelter building
Adventure and outdoor survival skills
Teen challenge course and initiatives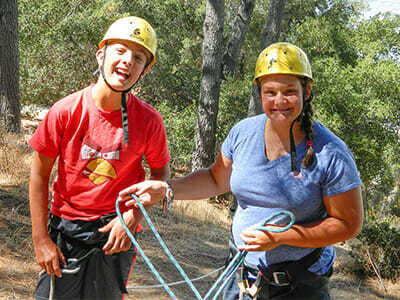 The Adventure Program focuses on group activities and challenges that require cooperation, communication, and teamwork. Campers work together to master challenges and obstacles facilitated by the Adventure counselor.

Adventure activities include:
Team building activities
Initiative & Adventure games
Rock climbing basics
Knot Tying and Craft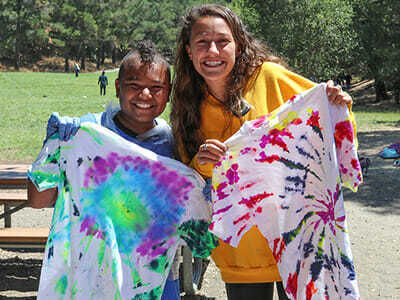 Older campers enjoy taking part in advanced craft projects, such as woodworking, beading, jewelry making and clay sculpting.

Crafts projects include:
Ceramics
Woodwork
Advance Jewelry making
Tie-dying
Leather Crafts
Plaster & Paper-mache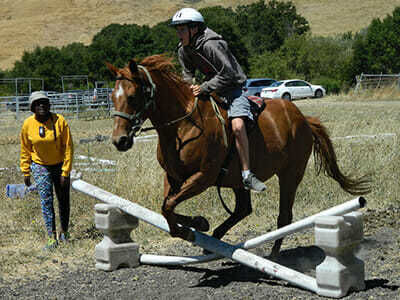 SuperChoice – Do more of what you love at camp!
SuperChoice is a two and a half hour long activity period that older campers 5th grade and up participate in every Friday. SuperChoice clinics allow campers to specialize in more in their favorite program activities including horseback riding, swimming and waterfront. Program counselors plan activities that are challenging, exciting, and build the skills they are learning.

View all SuperChoice Activities.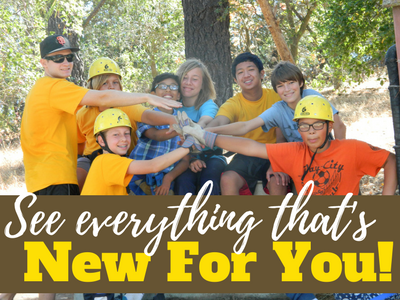 New Activities Every Year!
We offer new activities for each grade level, so campers can continue to grow year after year. GET EXCITED about the new activities you can do at Roughing It this summer!

See What's New For You