Roughing It Day Camp is an all-outdoors summer camp for children ages 4 to 16, located at the Lafayette Reservoir in the San Francisco East Bay. Since 1972, we have been a place for children to learn, grow, discover the outdoors, make new friends, and create memories that last a lifetime.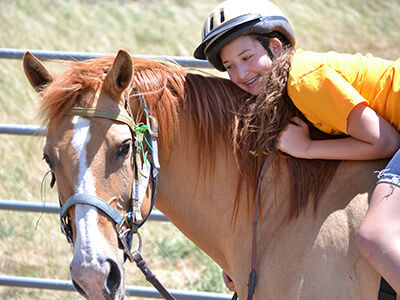 A Variety of All-Outdoors Activities
Horseback riding, swimming, waterfront, and more! Activities designed to develop the whole child. Skill-based instruction by age and ability level for all campers PreK through 10th grade.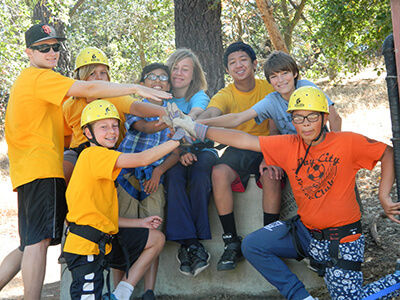 Our Community – Where Friendships Flourish
A consistent and nurturing community where campers hone their team-building skills, create lasting friendships, and improve self-confidence. Campers spend the session with the same small group of friends.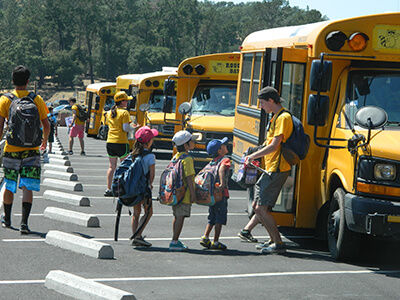 Free Transportation and Extended Care
Home and central bus service from 36 locations, including San Francisco, the East Bay, Lamorinda, Contra Costa, and Tri-Valley. Professional bus drivers. Flexible before and after care.
Testimonials
"Elisabeth likes the variety of activities. We also like the focus on the outdoors, so close to home. In addition, we like having 4 weeks for Elisabeth to bond with her fellow campers." — Ann, Parent of 3rd grader, Berkeley

"Rio really enjoys going to camp at Roughing It. He's not an easy person to get up in the morning; but when it's to go to Roughing It he is up and ready… just wish it would be the same for school!" — Dora, Parent of 6th grader, Danville
Share the Magic of Roughing It
Our Other Camps
Horse Day Camp
Roughing It's Premier English Riding Program

Outdoor Explorers
1-Week Outdoor Camps