Summer 2022 Registration & Camp Program info coming in January.
We are excited your campers will be joining us this summer. We know you want your child's camp experience to be fun and rewarding. Preparing your child for camp is a big part of that success. Below are resources to help you get ready. If you have any questions, you can always call or email us… we are here to help!
— Amy Woods, Director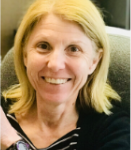 Roughing It has been providing safe outdoor experiences for children since 1972. Our team has been committed for 48 years to making our camp the safest place possible, and safety is the top priority for all of our programs.
For Summer 2021 we'll be modifying programs and implementing new guidelines in response to COVID-19. 
Covid-19 Policies & Procedures
We have updated our camp program to operate under the current COVID guidelines. As conditions in our community evolve so does our planning and response. We will follow all safety guidelines as defined by the state and county. We will continue to evaluate current health conditions, work with local officials, and will make modifications to our program as needed to keep our campers and staff safe.
*For Summer 2021: Transportation will be limited and modified 
Bus pick up is 7:50-8:55am and drop off 3:00-4:10pm.  We email exact bus times the week before camp starts.
Call ahead if you'll miss the bus. We'll see if the bus has any time to wait, or we'll direct you to the next stop.
If the bus is running late, we'll send you a text with estimated bus arrival time.
See our virtual camp events where we will talk with and answer questions from camper families about upcoming Summer 2021!
Camp Hours & Contact Info
Our office is open 7:00am to 6pm. Calling is best if something requires our immediate attention. Please let us know if:
Your camper is absent, or they will be picked up or dropped off at camp.
You are running late to the bus stop.
Your camper is having an issue at camp. We strive to make camp safe and fun for every camper.
For Summer 2021: Extended Care – CampPlus will be limited and modified
This summer we will have a free Extended Care program for before and after camp care. Parents enroll for the entire session. Drop off and pick up is at the Lafayette Reservoir every day. Enrollment is limited.
Roughing It could not be what it is today without the help of our families sharing camp with their friends.
We've put together an easy way for you to share camp info with friends. Be part of this tradition and help your friends have an amazing summer.
There are many special events that go on during camp, so plan ahead. Each week has a theme, and there are many dress-up days that campers can participate in. 
Most summers, parents and visitors are welcome to visit camp on the July 3rd or 4th Picnic Day, and Parents Closing Circle during the last week of camp. However, due to COVID safety guidelines we will be unable to have visitors at camp this summer.
We want your camper have a great camp experience and grow as an individual. There may be a transition period as your camper gets used to camp. Here are some tips:
Contact us

 if you would like to talk about camp and learn more about our programs.
*We are currently not able to host in-person tours or events at this time due to covid safety requirements.
Visit Camper Caboodle, our website for camp families that keeps the camp spirit alive all year round. Every day there is something new, including group photos, videos, and updates from our staff. Contact us if you need the secret code to log in.
Purchase sweatshirts, hats, and extra t-shirts for your camper. 
Note: we give every camper a free t-shirt for the summer (no need to order).
Sign in to your account to submit camper health history and authorized adult release forms. These forms are due May 1st or at time of registration. Payments can also be made through your account.
As campers get older there are new and exciting activities to do, such as adventure, kayaking, and SuperChoice.
For 2021, we are excited to launch our new "level up" and GRIT group challenge.