Join our office team
Flexible, part-time schedule
Fun, supportive atmosphere
Our summer camps are dedicated to helping kids grow through outdoor learning experiences, and develop life skills that prepare them to take on the world. Be a part of our year-round team that makes it all possible!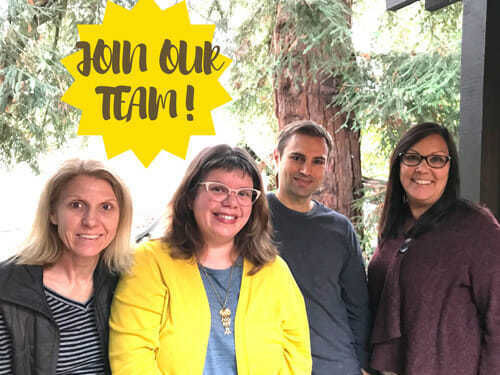 Benefits of a Part-Time Position with Roughing It
Flexible schedule: Set your own hours that work around your personal commitments, 12-24 hours/week.
Convenient location: Located in downtown Lafayette, with easy access from the freeway and BART.
Paid training: Learn on the job and build your skillset with current business and marketing methods.
Regular promotion schedule: Salaries regularly increase with number of hours worked.
A job that makes a difference! Be part of an organization committed to making a difference to children in your community.
Roughing It Personnel Policies and Dress Code
Gain great experience in a professional work environment both building on your current skills and developing more as well!
To apply, send your resume to jobs@roughingit.com. Please include your position of interest. Qualified candidates will then receive a link to Roughing It's online application.