For over 50 years Roughing It has been committed to the health and safety of our camp community
What to expect for Summer 2024
All outdoors!

Stable groups

Daily health screenings
Staying home when sick or having flu/cold symptoms
Vaccines required for staff and junior counselors
Masks are optional at camp, outdoors, and on the Bus/Shuttles
Based on conditions in the community we may add additional protocols:
Masks required on the bus/shuttles, indoors & at camp
Physical distancing
Increased sanitation/handwashing
Program modifications as needed
COVID testing requirements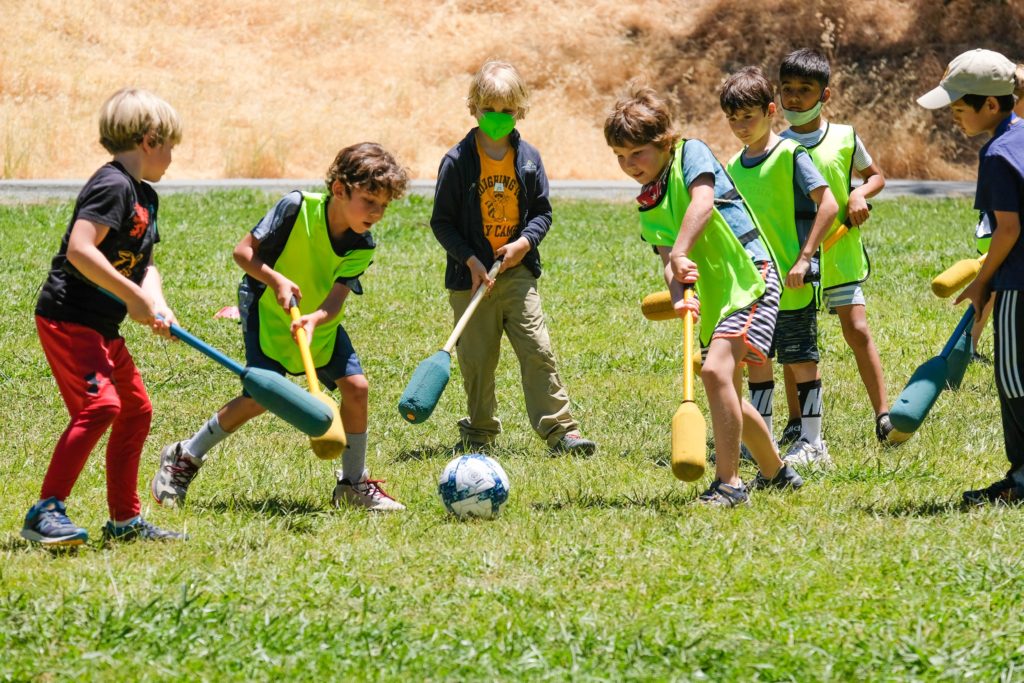 Staff COVID Safety Information
Updated 11/1/2024
Below are the safety protocols we currently plan to have in place for this summer. We require all staff, campers, and camp families to follow these protocols for the safety of everyone at camp.
We will update our health and safety protocols as conditions in our community change and as we follow the guidance of our regulatory agencies. Modifications may include additional masking, physical distancing requirements, testing, and vaccine requirements. We align our health and safety requirements with the following agencies: Contra Costa Health Services, State of California, EBMUD, CDC, and ACA (American Camping Association).
We will do everything in our power to control what we can, but even with procedures and protocols in place and being tightly followed, we cannot control every risk. The very nature of personal interactions that take place at camp contain risks for spreading and contracting diseases and infections such as COVID-19. We will use our best efforts to keep our staff and campers safe from all illnesses, including the COVID-19 virus, while at camp. However, we want to make clear that we cannot promise or guarantee that this or any other pathogen will not enter our camp. We want you to be fully aware of this risk this summer and that you are willing to assume and accept this risk while working or volunteering at Roughing It this summer.
Thank you for working with us to make camp the safest possible experience for staff, campers and our camp community this summer. If you have questions or concerns, please contact us! We are happy to discuss our safety protocols and answer your questions.
See our Health & Safety Page for more information.
As we plan for Summer 2024, we expect the American Camp Association and CDC to release updates to their guidelines for camps later this spring. We will update our Camp Safety procedures for the upcoming season as these become available. We will post current information here and send to our camp families.