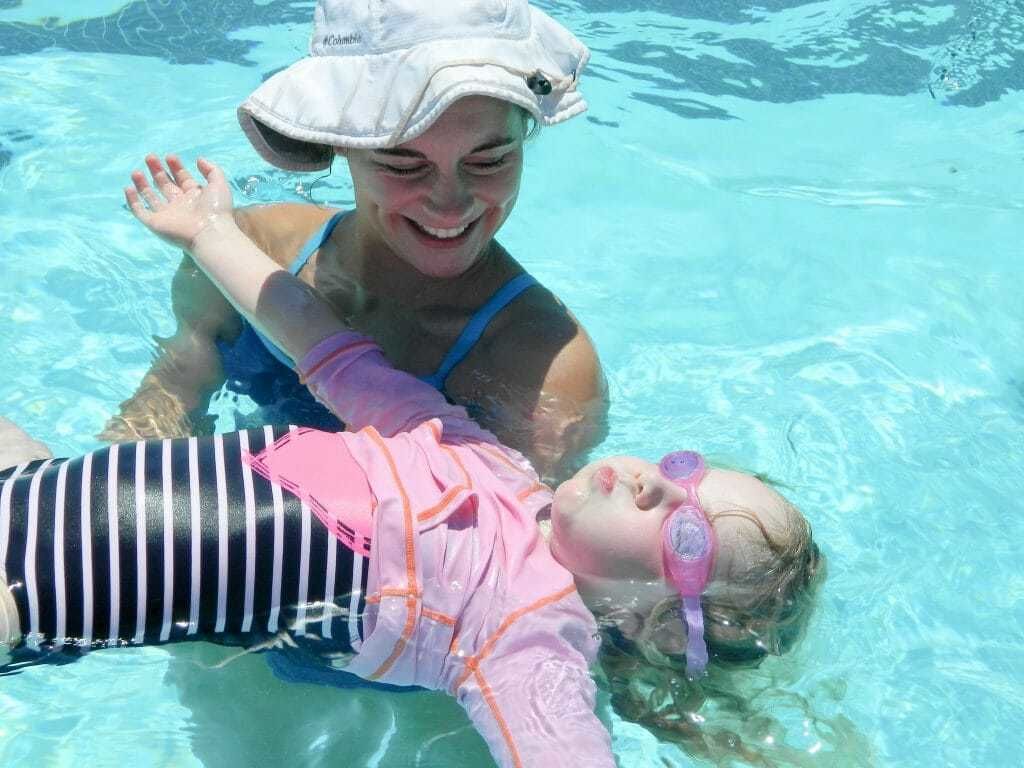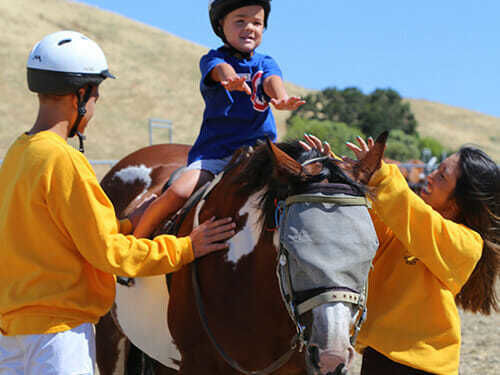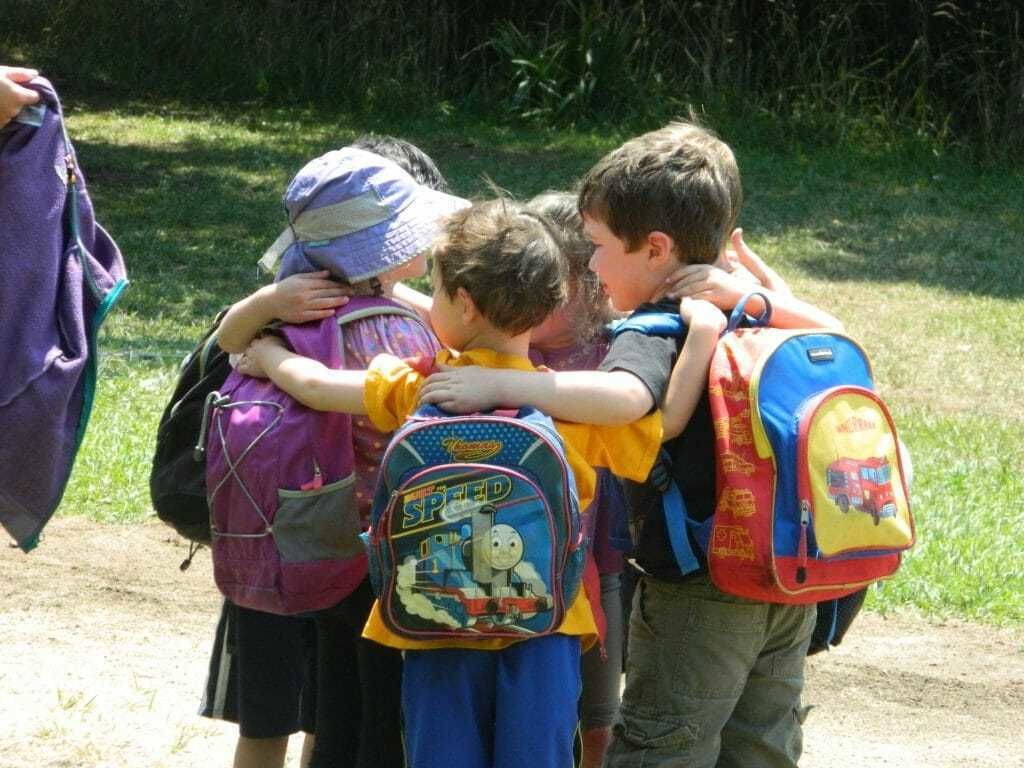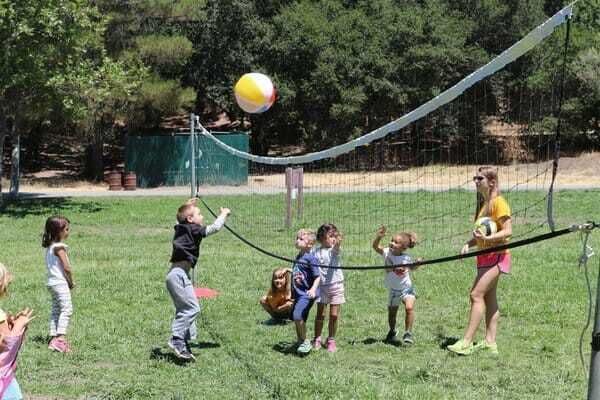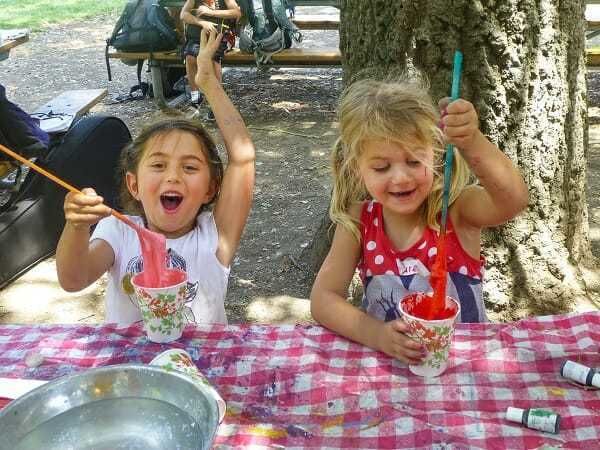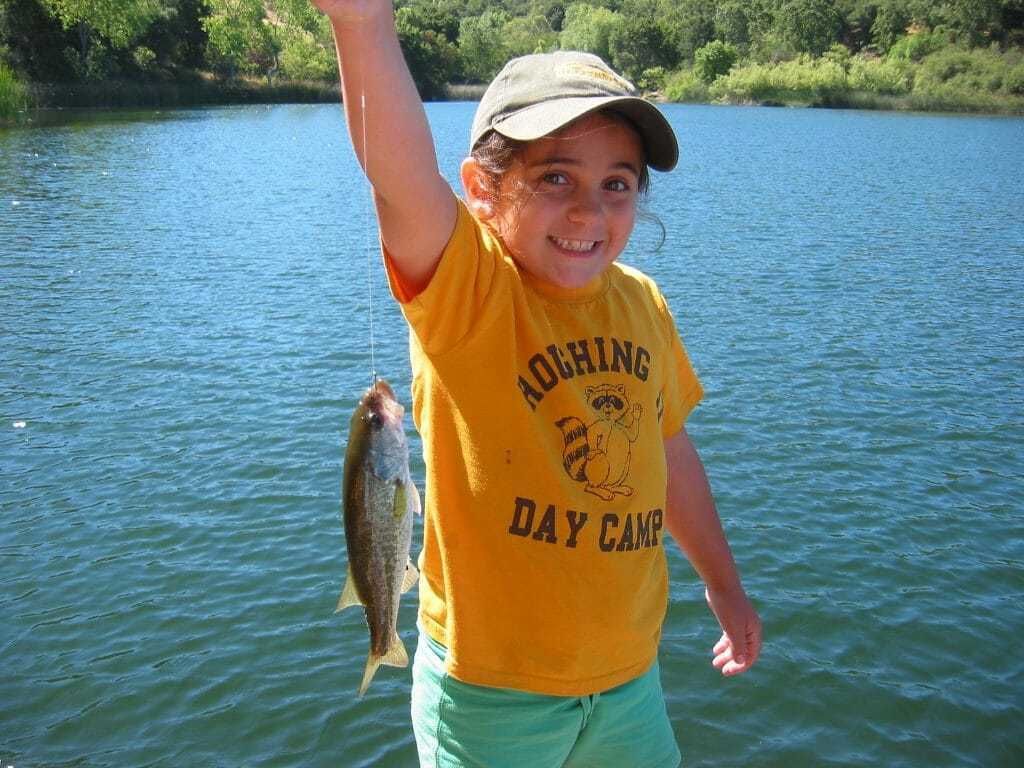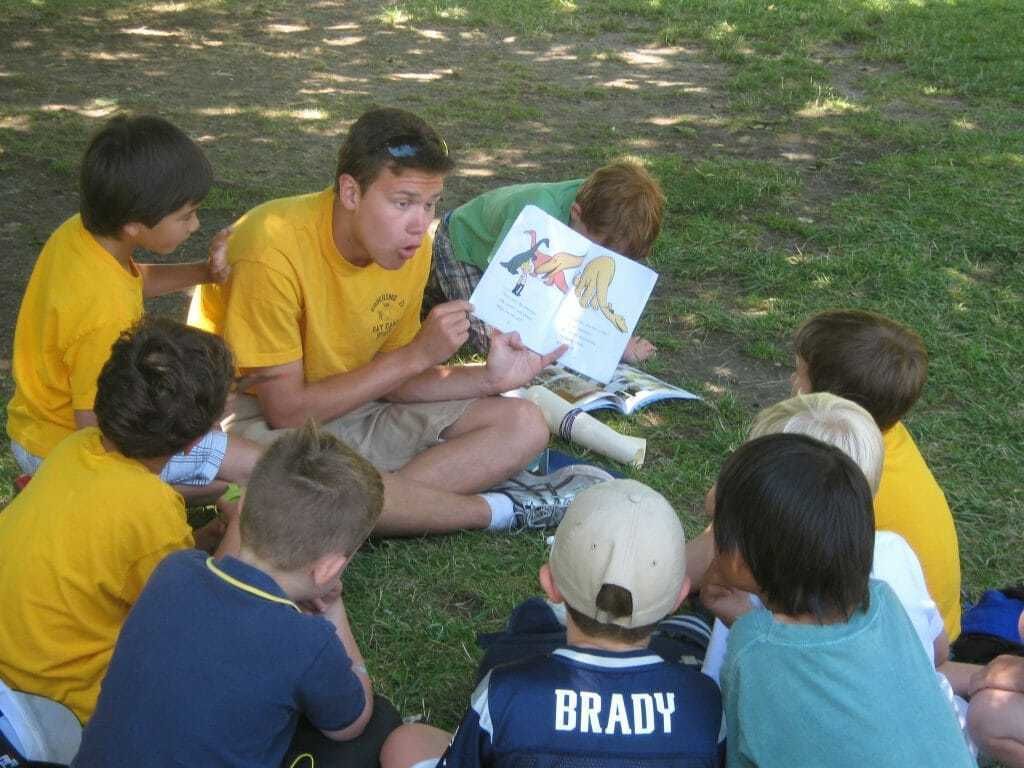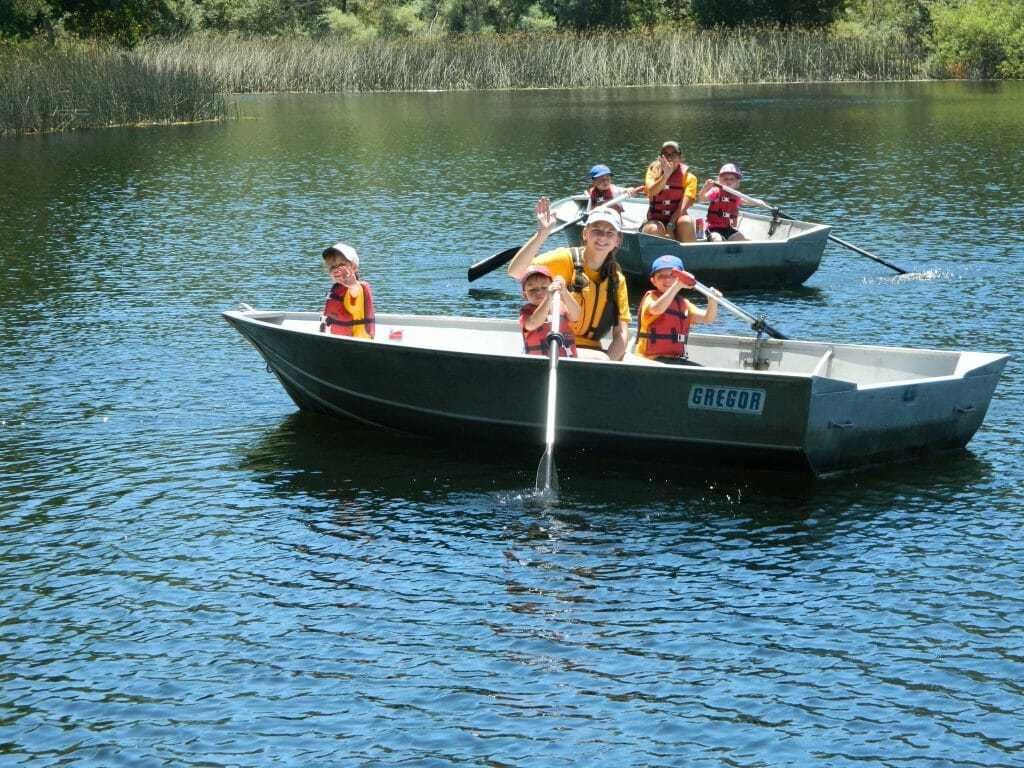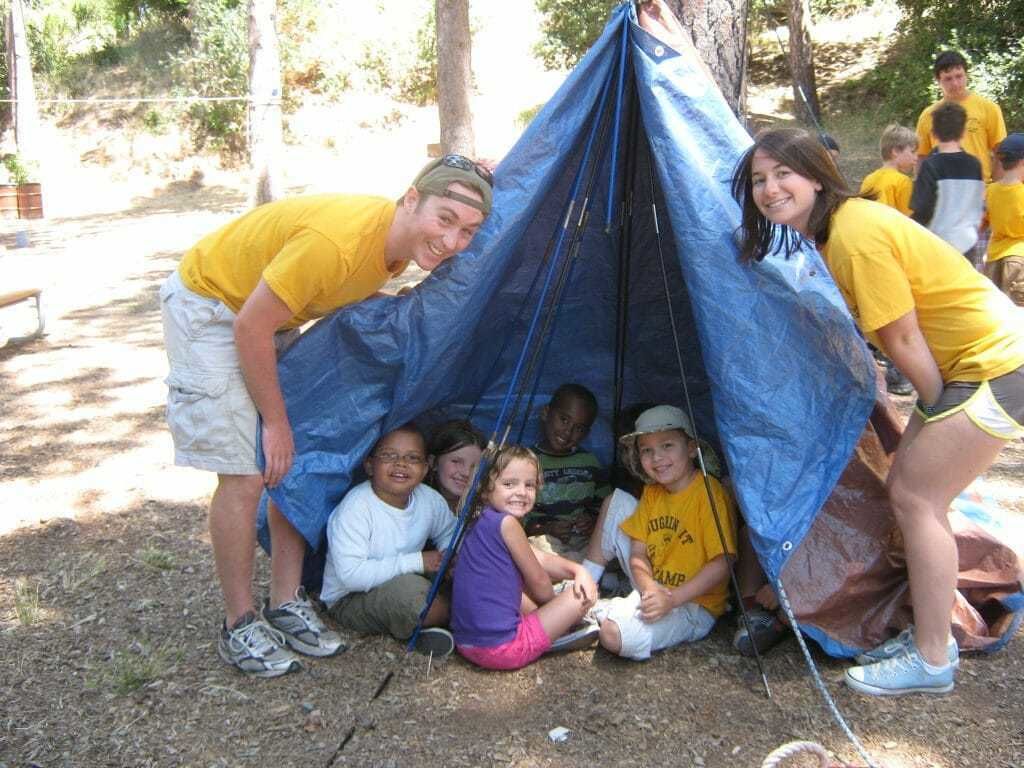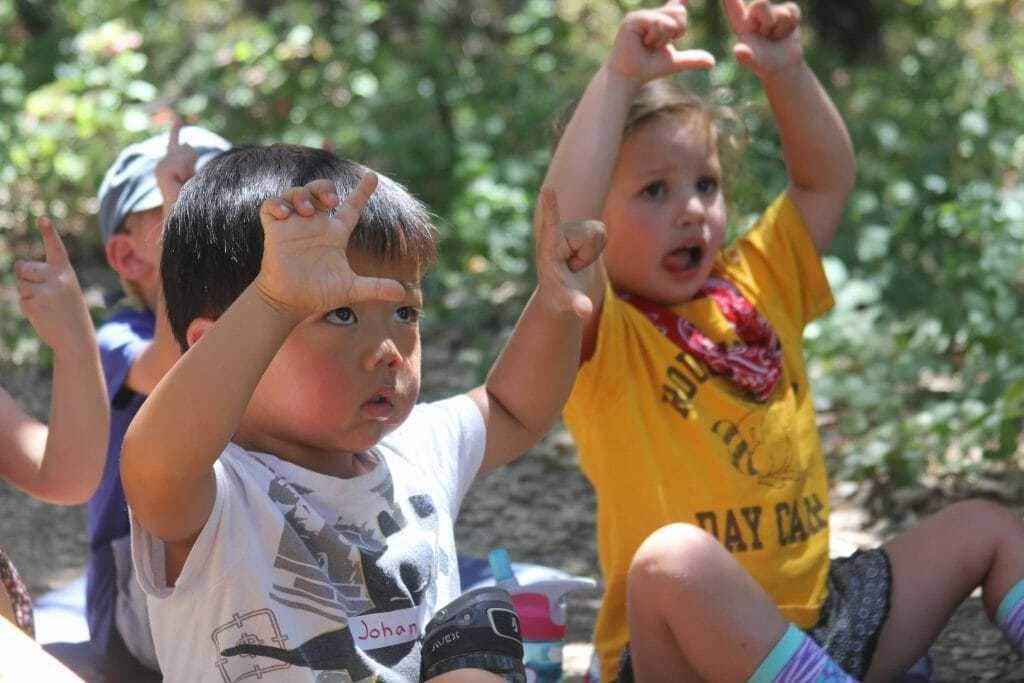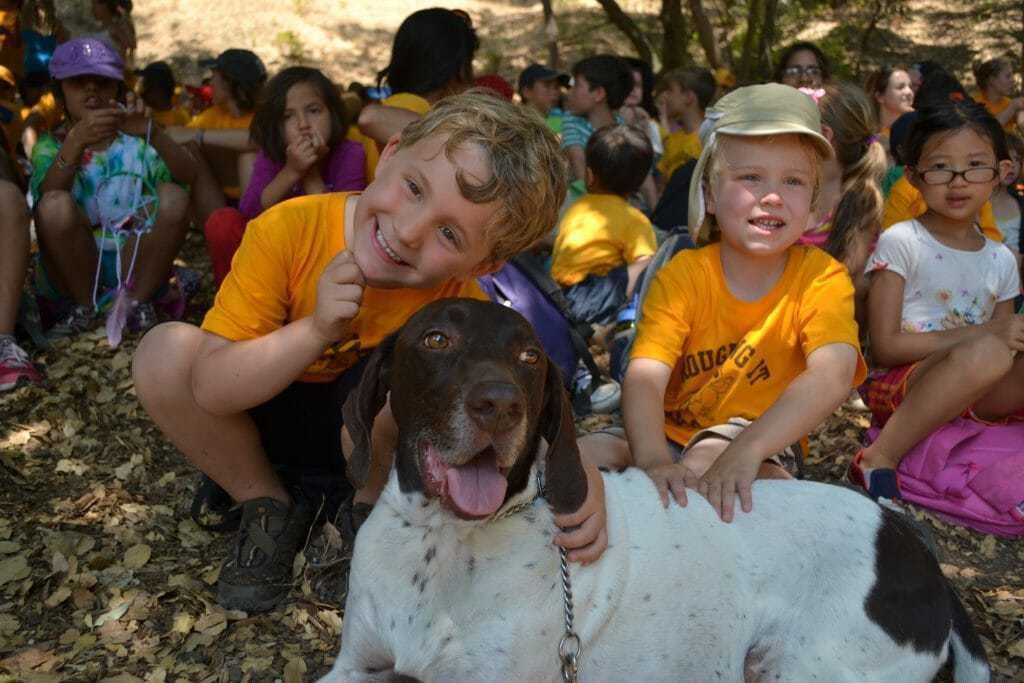 Roughing It's Day Camp Program for Preschool and Kindergarteners
This is the best place for young children ages 4-6 years to begin their camp experience! We have a group for preschoolers and a group for kindergarteners so all activities are designed just for their ages and developmental abilities.
The extra time, care, and consistency of our 4 & 8 week sessions gives our K and PreK campers the opportunity to settle into a new routine in the outdoors, relax, and have fun. They make friends, bond with their counselor and staff, learn to share, help each other out, take turns, and try new activities. They look forward each day to more amazing outdoor adventures at the Lafayette Reservoir! They are more than ready for Transitional Kindergarten and Kindergarten in the fall!
 "He was happy, dirty, ate like a horse, slept like a log, and got to do things he couldn't do anywhere else."
– Kitty, Kindergarten Camper Parent
Day Camp Activities
Horseback Riding Instruction
Swimming Lessons
Fishing
Boating
Nature & Outdoors
Crafts
Sports
Group Activities, Quiet & Active Games
Singing and Skits
Opening & Closing Circle
Our Camper Groups – A Safe, Nurturing Experience for Younger Campers
We offer specific groups for each grade level so all activities are tailored to each camper's age and abilities. Preschool and Kindergarteners have their own co-ed camper groups based on grade and age. Each group is lead by an adult counselor and assistant counselor who provide supervision, safety, support, guidance, and fun! Campers spend the entire session with the same group and counselor. The consistency of our 4 week sessions helps younger campers adjust well to camp, learn many new skills, and form lots of friendships. See how our campers & staff create Camp Community!
How are Camp Days Spent?
The camp day is from 9:00 am to 3:00 pm with extended care options. Campers enjoy every day playing, learning, and having fun with their camper group and counselor in the great outdoors at the Lafayette Reservoir. Part of each day consists of scheduled activities taught by specialty staff, and part of each day is opened and more relaxed time that the group and counselor plan. This ensures that each camper has the opportunity to experience every camp activity during each week of camp. These camp activities include formal instruction in each of the specialty areas for all ability levels taught in a safe, fun manner. There are also set times for snack / water breaks, bathroom breaks, sunscreen, and lunch in the shade. Each day builds upon the next as campers learn, grow, and make new friends.
What is the difference between Day Camp (4-8 week sessions) and Little Raccoons (2 week sessions)?
What age does my child have to be to attend camp?
What camps are the best for 1st graders?
How are campers supervised at camp?
What are the counselor qualifications?
If my camper is a non-swimmer, can they still participate?