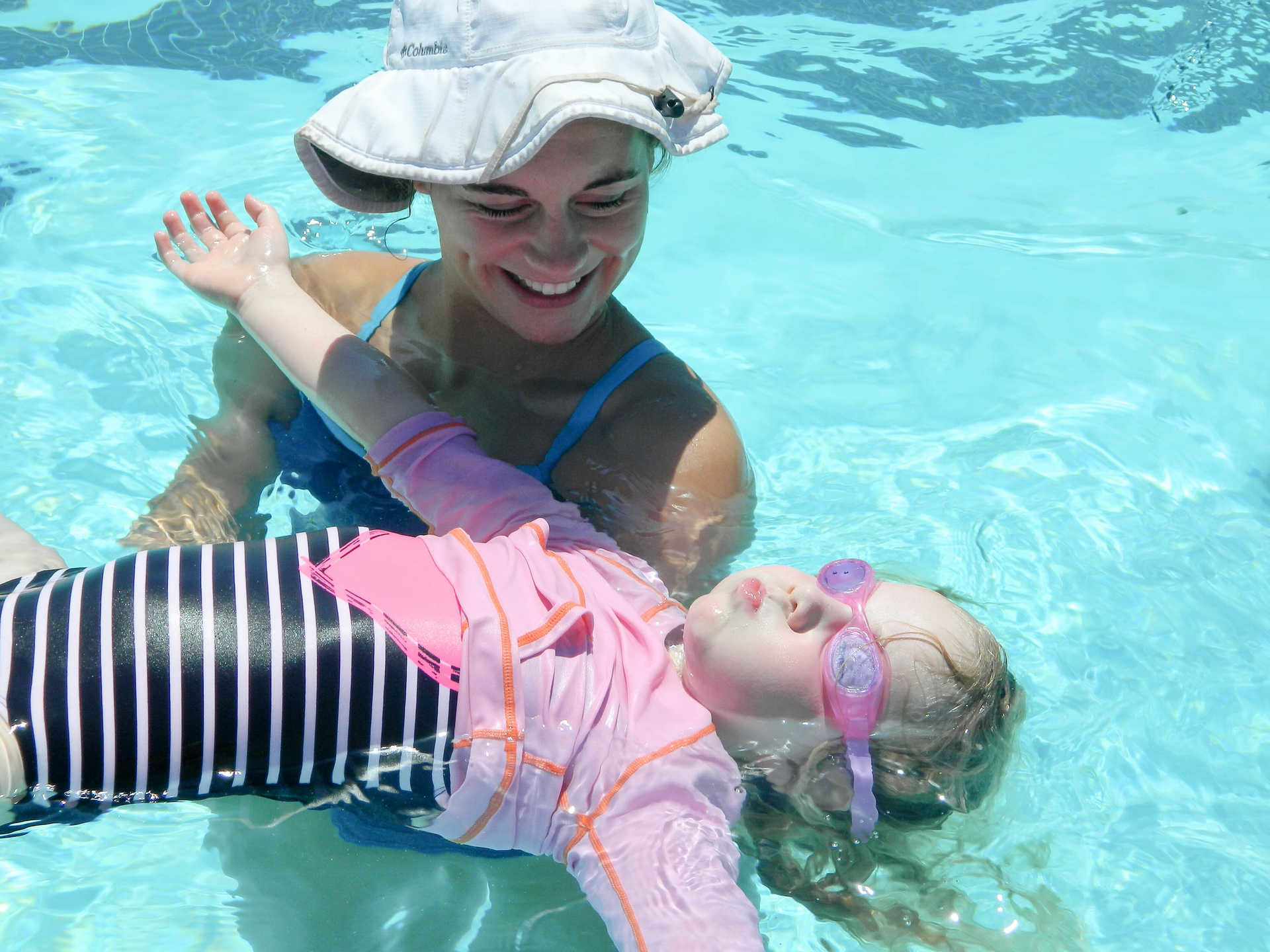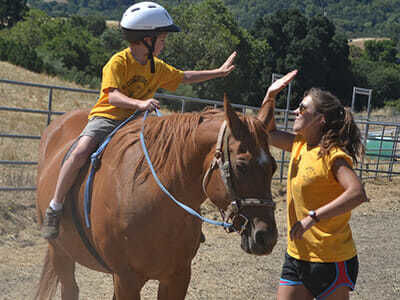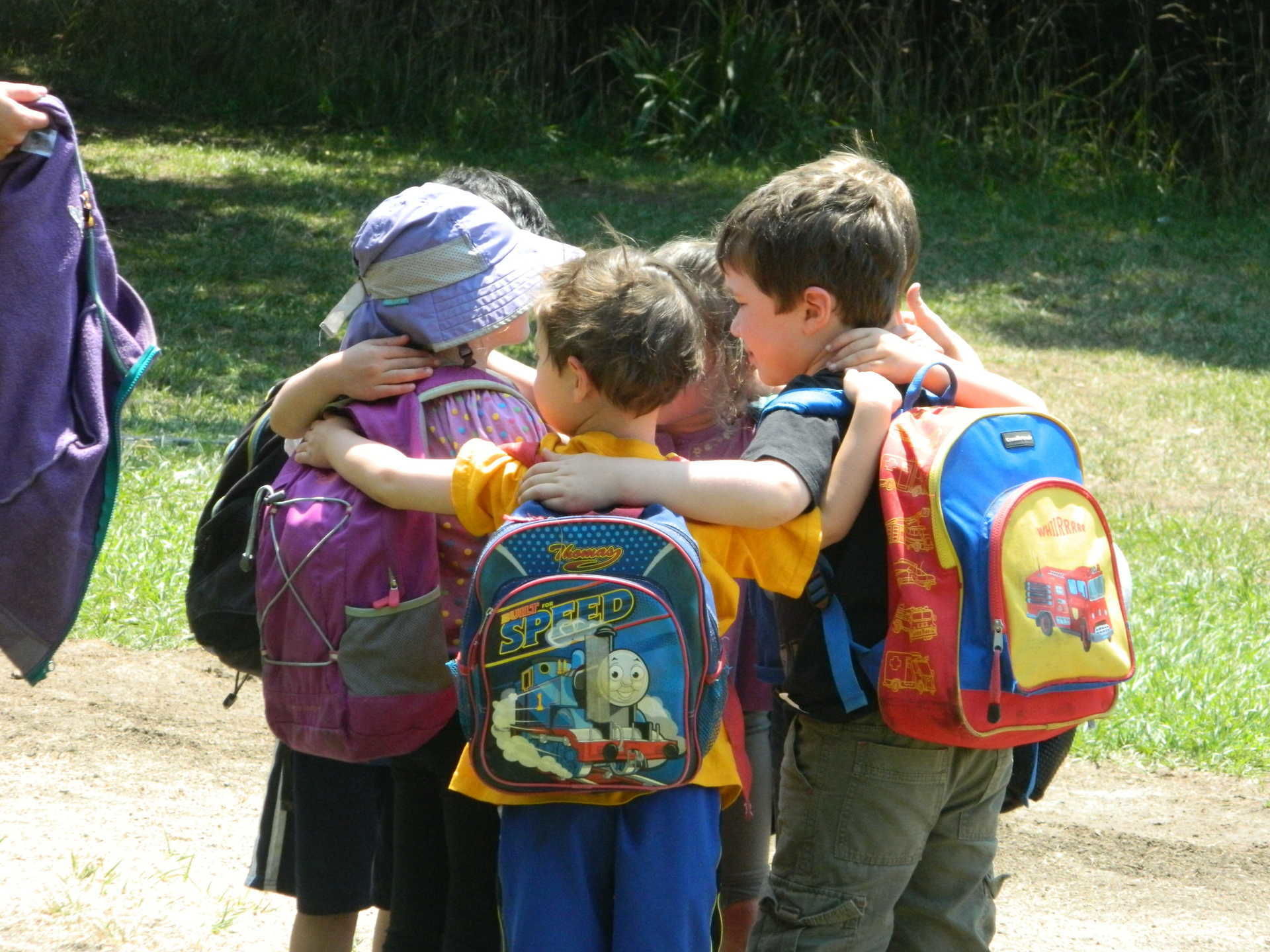 Roughing It's Day Camp Program for Preschool and Kindergarteners
Most of our youngest campers enroll in 4 & 8-Week Day Camp. This is the best place for young children ages 4-6 years to begin their camp experience. We have a group for preschoolers and a group for kindergarteners so all activities are designed for their ages and abilities.
Our day camp is a traditional outdoors program that provides young campers consistency and the maximum opportunities to build skills, confidence and make friends.
Day Camp Activities
Horseback Riding Instruction
Swimming Lessons
Fishing
Boating
Nature & Outdoors
Crafts
Sports
Group Activities, Quiet & Active Games
Singing and Skits
Opening & Closing Circle
Our Camper Groups – A Nurturing Experience for Younger Campers
We offer specific groups for each grade level so all activities are tailored to each camper's age and abilities. Preschool and Kindergarteners have their own co-ed camper groups based on grade and age. Each group is lead by an adult counselor and assistant counselor who provide support, guidance, and fun! Campers spend the entire session with the same group and counselor. The consistency of our 4 week sessions helps younger campers adjust to camp, learn new skills, and form friendships.  Learn more about our Camp Community!
How are camp days spent?
The camp day is from 9:00 am to 3:00 pm with extended care options. Camper groups spend their day in scheduled activities and more relaxed group time. This ensures that each camper has the opportunity to experience every camp activity during each week of camp. These camp activities include formal instruction for all ability levels taught in a fun manner. Each day includes open time with fun activities designed for the camper group by their counselor. There are also times for snack / water breaks, bathroom breaks, sunscreen, and lunch in the shade. Each day builds upon the next as campers grow, learn and make new friends.
Caring & Experienced Adult Counselors
Our all adult staff provide a safe, supportive camp environment. We select staff who have experience working with young children and are excellent role models. We also have our own certified specialty staff who instruct at each of the program areas and camp administrators on site each day. Our overall camper to counselor ratio is 4:1. Learn more »
Camper Safety
The health and safety of each camper is the primary concern of each Roughing It staff member. Supervision of campers by staff is always constant. All our staff are certified in /First Aid and CPR, and receive additional training in safety and health procedures during the week of staff orientation. All swim and waterfront staff are certified lifeguards. Learn more »
Transportation Included
We offer 36 central bus stops in East Bay, San Francisco, Contra Costa and Tri Valley. Home pick up is available for 4 & 8 week camper in designated areas. Camp starts as soon as the campers step onto the bus! Our camp buses are driven by professional drivers, with a counselor on board to supervise and lead activities for campers. All campers have a bus buddy with counselors and older campers helping younger ones. Learn more »
Extended Care Options
We offer before and after camp care as part of our Camp Plus program. Learn more »