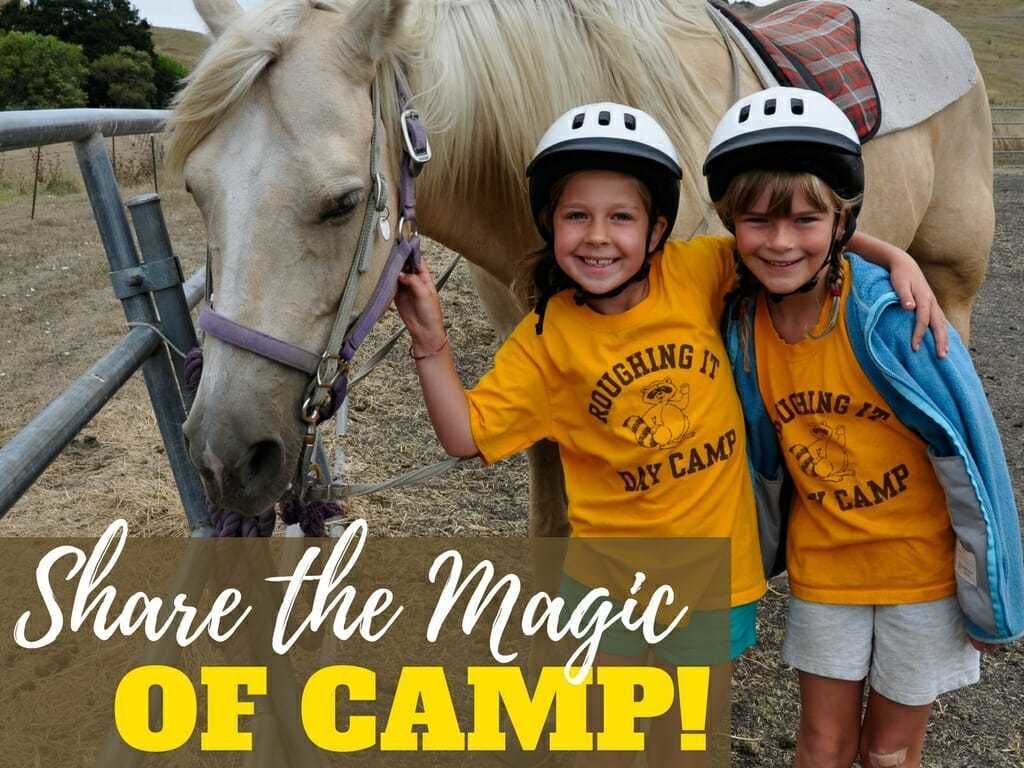 Share Camp & Invite Your Friends to be Part of Our Camp Community!
New campers often hear about our camp from families like yours. We appreciate you sharing your camper's experience at Roughing It. There are many ways to share and have your friends experience camp.
Ways to Share Camp – Refer a Friend!
Send Camp Info:

We can provide your friend information about your camp programs and the summer fun that awaits.

Invite a Friend to Visit Camp:

Our Camp Tours & Open Houses are great ways for new families to learn more. See Upcoming Camp Tours »


Pass on Special Savings:

Share Registration Savings! There is no limit to the number of friends you can refer. See Full Details »
Refer a Friend
Please send my friend camp info!