Our Commitment to Camp Health & Safety for Over 50 Years!
Roughing It has been providing safe outdoor experiences for children since 1972. Our team is committed to making Roughing It the safest place possible. We go above and beyond to be sure our campers and staff have the very best camp experience and are always safe and supported.
We will continue to monitor health conditions in our community and put safety protocols in place as needed.
Updated 4/1/2023
Below are the safety protocols we currently plan to have in place for this summer. We require all staff, campers, and camp families to follow these protocols for the safety of everyone at camp.
We will update our health and safety protocols as conditions in our community change and as we follow the guidance of our regulatory agencies. Modifications may include additional masking, physical distancing requirements, testing, and vaccine requirements. We align our health and safety requirements with the following agencies: Contra Costa Health Services, State of California, EBMUD, CDC, and ACA (American Camping Association).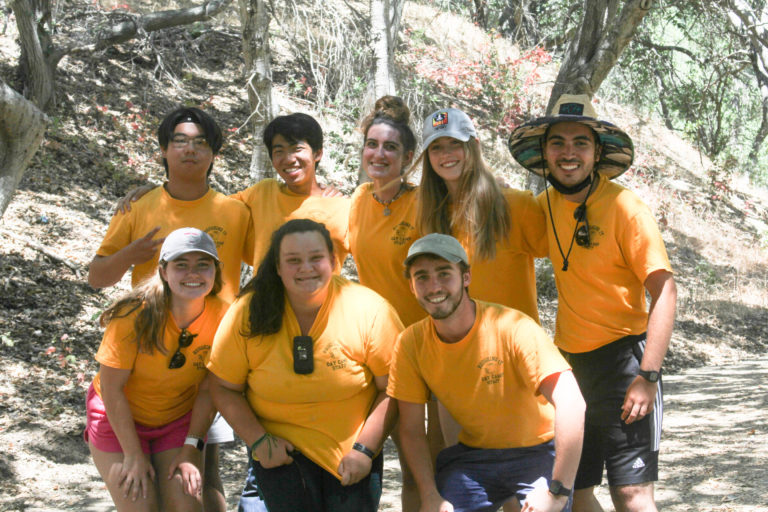 If you are sick or have any symptoms of COVID, cold, flu, or other illness:
You must stay home (or leave camp immediately) and tested for COVID.
You may return to camp if: the COVID test is negative, improved symptoms, and no fever for 24 hours (100.4 or higher) without fever-reducing medication
Please stay home if you have any symptoms, fever of 100.4 or higher, or test positive for COVID. You must be fever free without fever-reducing medication for 24-hours before returning to camp
If you test POSITIVE for COVID (regardless of vaccination status):
You must isolate at home for 5 days from date of positive test
You may return to camp after 5 days if symptoms are not present, or are mild and improving; AND are fever-free for 24 hours (without use of fever-reducing medication)
If returning to camp after 5 days, staff are advised to continue to follow other preventive measures and masking guidance and wear a mask around others for a total of 10 days, especially in indoor settings
If you have a fever, isolation should be continued until 24 afters after fever resolves without use of fever-reducing medications
If you are exposed to someone with COVID (regardless of vaccination status):
If you are exposed you should test 3-5 days after last exposure. You may continue to come to work unless symptoms develop or you test positive for COVID.
Roughing It Day Camp follows the Contra Costa Health Services K-12 Guidelines for Exposure and Quarantine.
Staff COVID Safety Guidelines
Safety remains our top priority at Roughing It which includes protecting both our campers and staff when it comes to COVID. Based on conditions in the community, we may implement COVID safety protocols at camp as needed.
Please see our Staff COVID Guidelines for more information.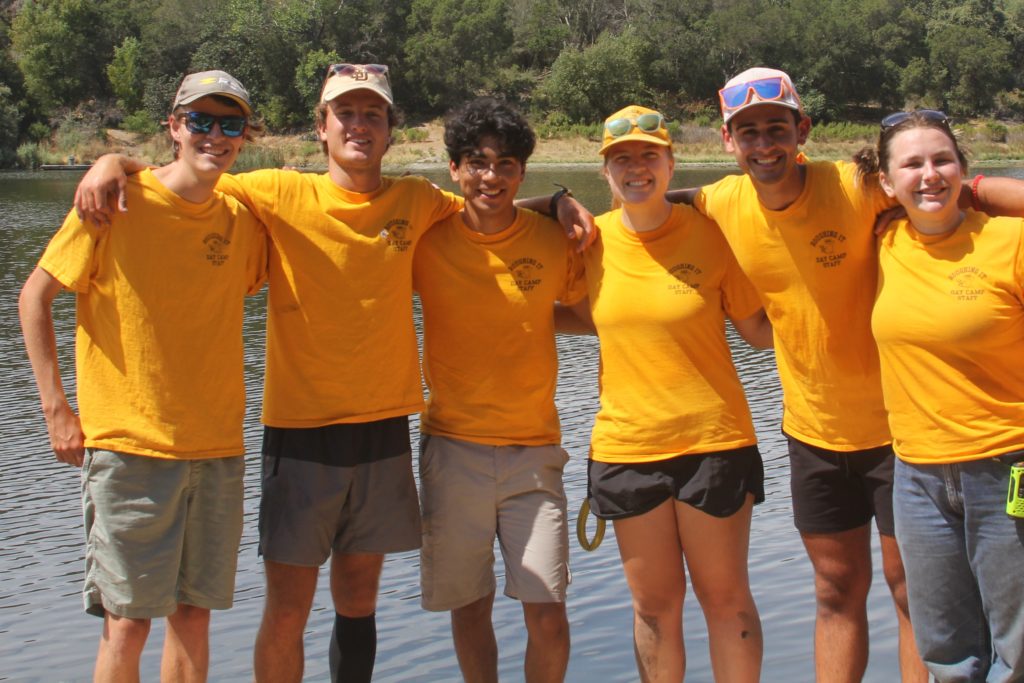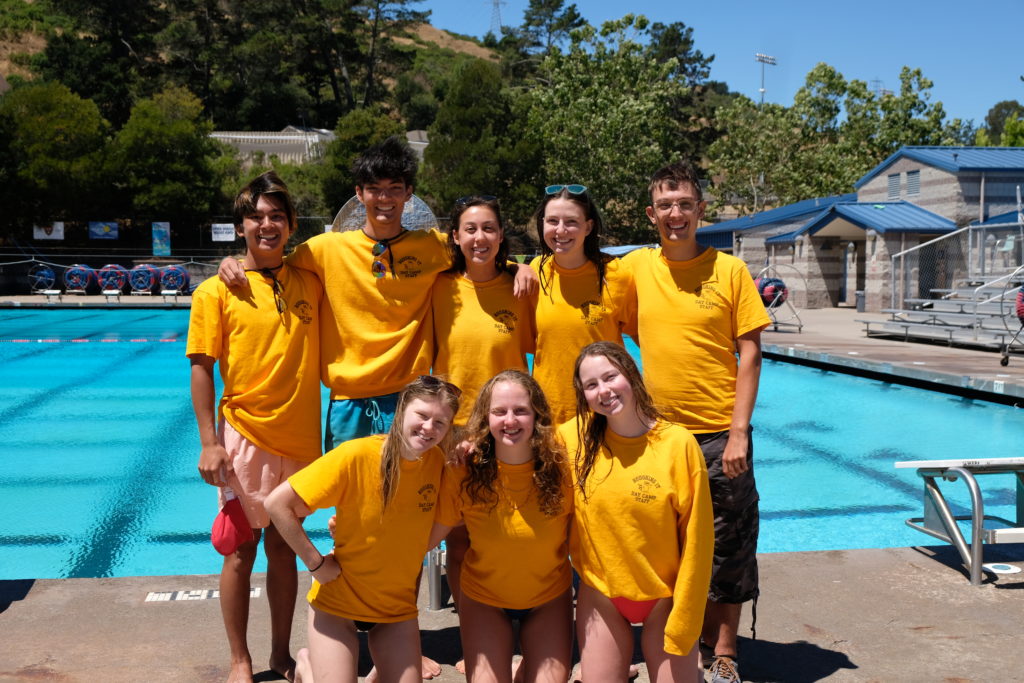 Roughing It is Dedicated to the Safety of our Staff & Campers
We go above and beyond to be sure our staff and campers have the very best camp experience and are always safe and supported. The health and safety of each camper and staff member is the primary concern at Roughing It. We achieve this through extensive training, safety practices and procedures

Roughing It Day Camp is accredited by the American Camp Association and is the longest accredited Day Camp in Northern California. As part of ACA Accreditation, Roughing It complies with over 300 health and safety standards.
Roughing It has two medical doctors on call to provide consultation and medical services to our campers. We also make annual arrangements with local paramedics and emergency services to support our staff.
We will do everything in our power to control what we can, but even with procedures and protocols in place and being tightly followed, we cannot control every risk. The very nature of personal interactions that take place at camp contain risks for spreading and contracting diseases and infections such as COVID-19. We will use our best efforts to keep our staff and campers safe from all illnesses, including the COVID-19 virus, while at camp. However, we want to make clear that we cannot promise or guarantee that this or any other pathogen will not enter our camp. We want you to be fully aware of this risk this summer and that you are willing to assume and accept this risk while working or volunteering at Roughing It this summer.
Thank you for working with us to make camp the safest possible experience for our campers, staff, and our camp community this summer. If you have questions or concerns, please contact us! We are happy to discuss our safety protocols and answer your questions. We will post current information here and also send out to our staff and camp families.