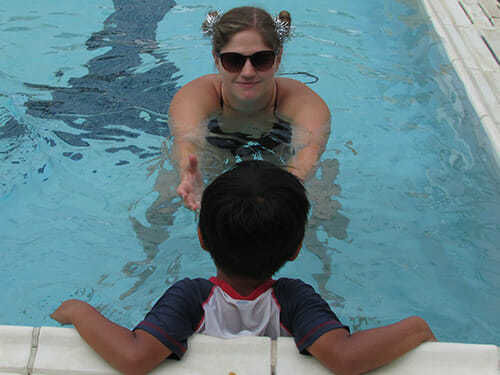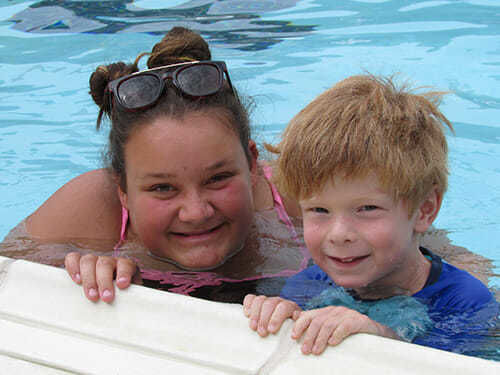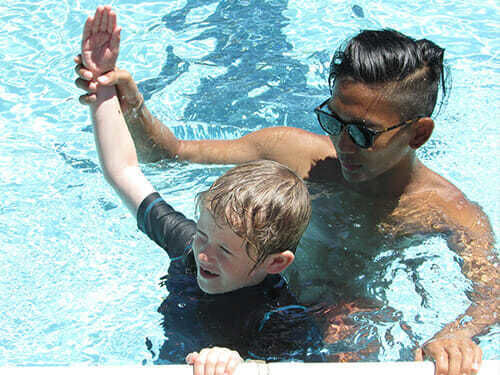 First Aid & CPR Certification
All of Roughing It's staff (with the exception of some support staff) must have current certifications in First Aid and CPR. These certifications must be obtained or renewed before beginning work at Roughing It, and must stay current through the duration of employment with Roughing It.
Certification must include:
CPR & 1st Aid (not just CPR)
Child (pediatric) CPR training
CPR ventilation training (no "hands only" classes)
A copy of your certifications must be submitted to Roughing It prior to beginning work. We cannot accept copies of expired or invalid certifications.
Lifeguard Training and Certification
All swim and waterfront staff must have a current lifeguard certification before beginning work at Roughing It and certifications must stay current through your duration of employment.
Lifeguard certification must:
Include lifeguard, CPR & 1st Aid training. CPR/1st Aid is almost always included in lifeguard certifications.
Include both deep and shallow water training (e.g., avoid "shallow only" classes less than 7 ft deep)
If taking an online course, it must be paired with an in-person class for demonstration and verification of skills
Be from a nationally recognized certifying body. We recommend American Red Cross or Ellis & Associates. Please check with us before enrolling in a course from another certifying body, so we can ensure it will be valid.
ARC (American Red Cross) certifications are usually valid for 2 years. Ellis & Associates certifications are valid for 1 year.
Be sure you sign up for the right lifeguard class. "Lifeguard Training" runs 4-5 days and is for people who don't have a current, valid lifeguard certification. "Lifeguard Training Review" is a shorter, re-certification class (usually 2 days) and you MUST be currently certified at the time you take the review.
We recommend signing up for a lifeguard class early! Lifeguard courses are in high demand and many fill up by mid spring.
Copies and/or verification of your current and valid certifications must be submitted to Roughing It prior to beginning work. We cannot accept copies of lifeguard certification that have expired.
Where Can I Obtain Certification?
Below are organizations located in the Bay Area that offer First Aid/CPR & Lifeguard courses.
General Resources
Alameda County
Safety Training Seminars
2076 University Ave.
Suite B
Berkeley, CA 94704
Phone: (510) 225-6216
Website
CPR/1st Aid
YMCA Berkeley
Website
CPR/1st Aid Lifeguard
YMCA Oakland
Website
CPR/1st Aid Lifeguard
UC Berkeley
UC Berkeley Campus
Phone: (510) 643-8038
CPR/1st aid classes
Lifeguard classes
CPR/1st Aid
Lifeguard
Lifesavers
331 Laguna Vista
Alameda, CA 94501
510-521-4946
Website
 CPR/1st Aid
San Francisco
Safety Training Seminars
598 Vermont Street (18th St)
San Francisco, CA 94107
Phone: (415) 437-1600
Website
CPR/1st Aid
Lifesaver CPR
2121 South El Camino Real
Suite #C200
San Mateo, 94403
Website
 CPR/1st Aid
Contra Costa County
City of Concord, Leisure Services
Concord Leisure Services
1950 Parkside Drive, MS/10
Concord, CA 94519-2578
Phone: (925) 671-3404
Fax: (925) 671-3449
Website
CPR/1st Aid
Lifeguard
City of Walnut Creek, Recreation Division
Walnut Creek Recreation Division
PO Box 8039
Walnut Creek, CA 94596
(925) 943-5856
Website
CPR/1st Aid
Lifeguard
Soda Aquatic Center (Moraga)
Campolindo High School
300 Moraga Rd.
Moraga, CA 94556
Phone: (925) 376-6597
Website
Lifeguard
City of Orinda, Community Center
Orinda Community Center
26 Orinda Way
PO Box 2000
Orinda, CA 94563
Phone: (925) 254-2445
Website
CPR
City of San Ramon, Parks and Community Services
San Ramon Parks and Community Services
P.O. Box 5148
San Ramon, CA 94538
Phone: (925) 973-3200
Fax: (925) 830-5162
Website
Lifeguard
Pleasant Hill Recreation and Park District
Pleasant Hill Community Center
320 Civic Drive
Pleasant Hill, CA 94523
(925)676-5200
Website
CPR/1st Aid
Lifeguard
YMCA- Irvin Deutscher
350 Civic Drive
Pleasant Hill, CA 94523
(925) 687-8900
Website
CPR/1st Aid
Lifeguard
YMCA – Hilltop Family
Pinole Swim Center
2450 Simas Ave.
Pinole, CA 94564
Phone: (510) 724-9025
Website
CPR/1st Aid
Lifeguard
Safety Training Seminars
785 Oak Grove Rd.
Suite U
Concord, CA 94518
Phone: (925) 6919780-
Website
CPR/1st Aid
City of Antioch, Recreation Department
Antioch Water Park
4071 Lone Tree Way
Antioch, CA 94531
Phone: (925) 776-3070
Fax: (925) 776-3078
Website
CPR/1st Aid
Lifeguard