Spring has sprung and the weather has been getting warmer, it's a great time to get unplugged and take advantage of all the parks and trails the Bay Area has to offer.   Did you know that hiking can also help your brain? The article "Doctors Tell Us How Hiking Can Change Our Brain" discusses how hiking and spending time in nature can help improve focus, memory and cognitive ability.  According to the article, "Not only does exercise improve cognitive ability and possibly prevent cognitive decline as shown by the study, it can also reduce stress and anxiety, boost self-esteem, and release endorphins (feel-good hormones)" (Rogers 2016).  Not only is it a fun activity to do with your family, but it can also help children stay focused in school! 
Recently my family and I took a hike to find the Briones Labyrinth.  A man-made maze located in a secluded part of the Briones park.  The maze is very easy to get to, in fact, it is only a short half-mile hike from start to finish.  Great for kids and adults of all ages and abilities! Once you find it you can have a picnic, play for a while, and explore the other trails nearby!
To find the Briones Labyrinth, park at the Alhambra Creek Staging Area, located at Brookwood Dr, Martinez, and walk down the Alhambra Creek Trail until you see a sign on the left with a "No Biking" symbol.
Take this trail through the trees that run parallel to the Alhambra Creek Trail. As you walk, see if you can listen for the beehive located high in a tree on the right side of the trail. The tree-covered trail offers great shade and you may even see a cow or two grazing through the trees on the right. The trail ends when you've reached a large triangular clearing with a grove of trees in the center. You made it!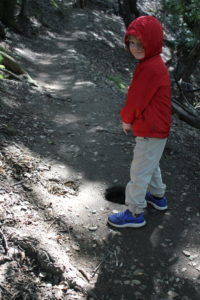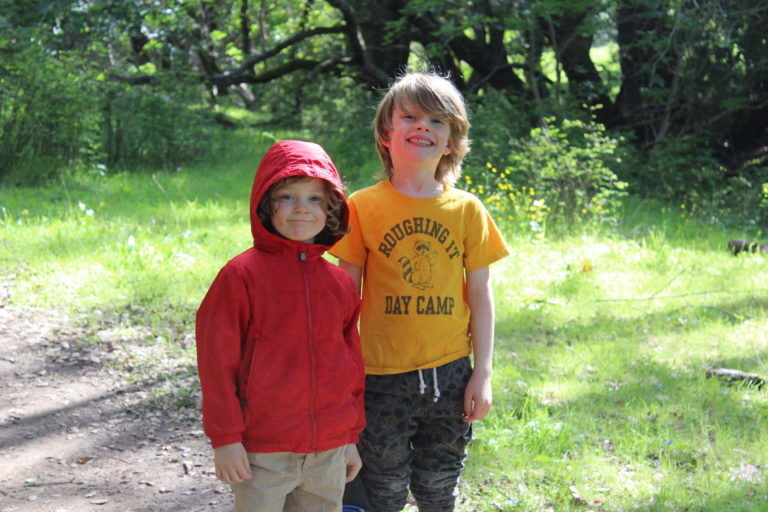 Look into the NE corner and you will find the Labyrinth! We did the maze a few times and looked at the knick-knacks in the center and imagined what we could bring next time we visited. Then we sat out in the field and painted some pictures of our surroundings.  It was a nice afternoon getting exercise and being creative in nature. I hope you can get your families out to the Briones Labyrinth and share what you find in nature!