We are gearing up for summer 2020 and have added new adventures to keep your campers happy and healthy at camp!  Keep reading below for more details!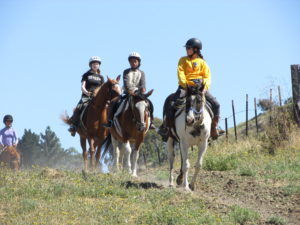 More Trail Rides!
Explore new trails out on the "Back 40" and group trail rides for beginner through advanced riders. Learn to ride the trail obstacles in the arena, try new a trail course – go over the bridge and through the "water," plus riding in pairs and other new challenges!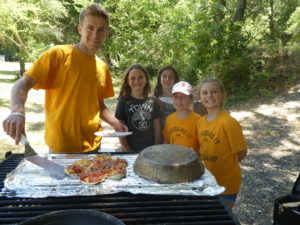 Outdoor Cooking – It's Back with New Additions!
Look for more campfire classics and new recipes at Outdoors, and every week during Choice Periods. Cooking Club is also offered at CampPlus every Friday and fills fast, so book early!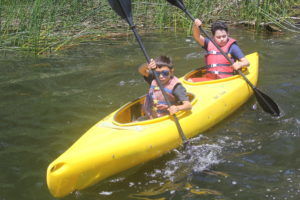 Waterfront Adventures – Canoe, Row & Kayak!
Welcome back for more boating in Capt'n Rough's Cove! Paddle out to beach your canoes and explore the island, row to Princess Rowaboata's Tower, and kayak on the far side of Res at the new L-dock. Of course, you'll also take time to enjoy fishing with friends down on the dock.
More G.R.I.T. Challenges!
G.R.I.T. (Great Roughing It Team) Challenges will continue in Summer 2020 with new group challenges and more fun ways to learn teamwork and life skills together. Stay tuned for more G.R.I.T.!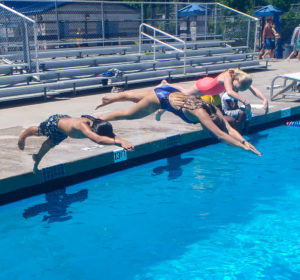 SuperChoice & Clinics for Older Campers!
Specialty activity clinics are offered every Friday for campers 5th grade & up. Here older campers get to do more and learn advanced skills in their favorite activities. Riding, swimming, kayaking, sports, and cooking galore! Check out all SuperChoice Activities!