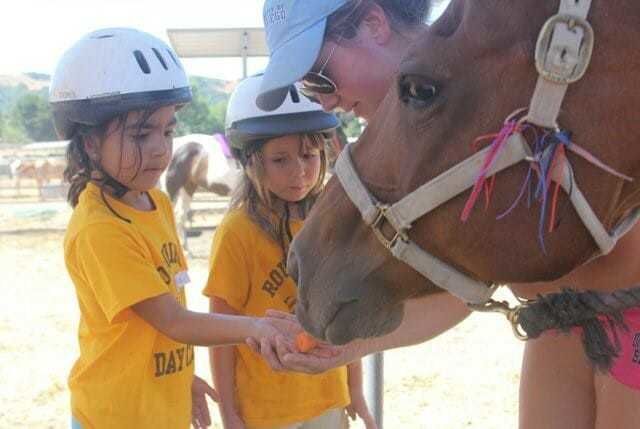 If you've ever attended a summer at camp, you probably already know how great an experience it is. A summer of fun, learning in ways different than the classroom and making memories to last a lifetime are all ways that summer camp transforms a child over the summer.
Benefits of a Quality Summer Camp:
Unplug and Connect to the Real World –  Summer camp offers the perfect environment for kids to be immersed in the outdoors and the people around them and connect with life beyond the screen.
Supportive Community to Learn and Grow – Whether your child is 4 or 14, camp forms a community where children feel supported by their camp friends and encouraged by nurturing counselors to try new things, conquer challenges and become a confident, independent person.
Lifelong Friends – Camp brings with it a chance to meet new people and make new friends outside kids' existing social groups.
50+ Camp Activities – The time and opportunities to try new activities abound at camp. Plus  the exciting variety of camp activities for every age and skill level means every camper succeed!
All Outdoors all Summer Long – What could be better than a summer spent outside the confines of a classroom at a  900 acre lakefront park like the Lafayette Reservoir!
Incredible Counselor Role Models – Have fun all summer long with amazing counselors who help bring out the best in every camper.
21st Century Life Skills – At camp, kids learn team-building, communication and critical-thinking skills – essential for success in 21st Century!
A Quality Camp Experience is transformative and like anything in life that is valuable, expensive.  Roughing It Day Camp Founder and Director, Hobie Woods, believes that summer camp educates children in the most important skills not taught in school: life skills and character building that are "…the other half of your child's education".
Todd Kestin, Teen Mentor and Social Worker, says that kids who spend their summers in camp are better prepared for life and how to make important decision- making skills; and while saving funds for college is important, saving for camp each year can really change a life!
How can you make summer camp happen for your child's future success? Here are a few ways to make camp affordable:
Early season discounts usually happen during the fall so be sure to look out for the deals. Do your research, visit camp and then be ready to take advantage of the deep discounts offered early
Interest Free Payment Plans: Many camps offer ways to pay over time thus lessening the burden of paying a large sum all at once. Registering early allows for more manageable payments over time.
Sibling and Refer A Friend Discounts: Have more than one child going to camp? Know friends who might like to join you this summer? Camps often offer multiple child discounts and savings for friends who register together. Be sure to ask about all the possible ways you can save.