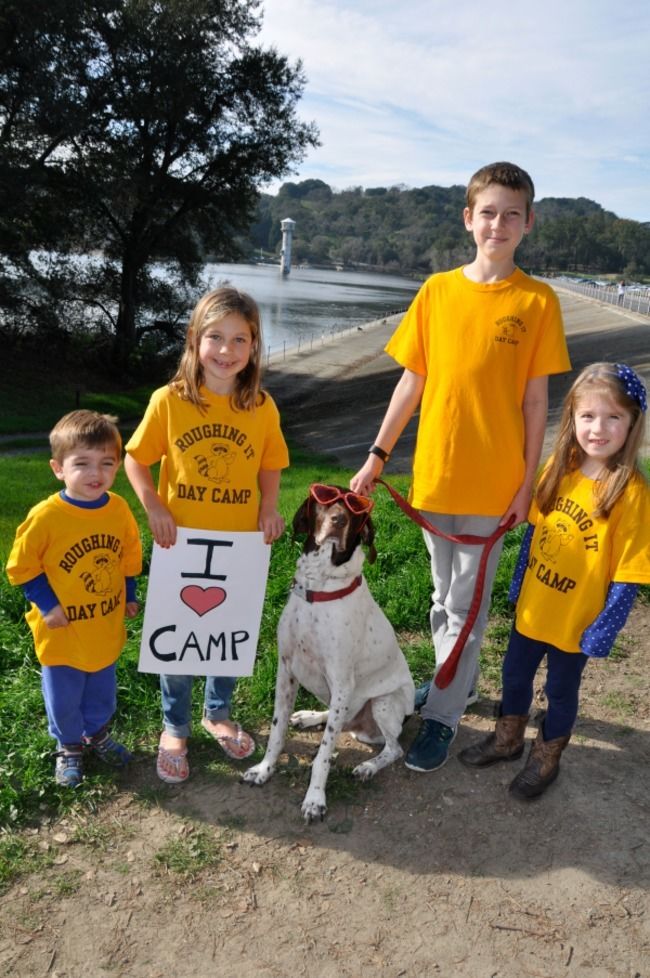 It's always heart-warming to hear from campers, staff, and parents about how much they got out of their summer. We love the stories of campers learning how to swim, riding a horse for the first time, catching fish, climbing that steep hill to their secret forts, finding the daily D'junos, and meeting every morning and afternoon for Bus Spirit songs, skits, and announcements from Staff. We have such a special and fun time together! Every day we hear from campers and their parents during the summer about, "Guess what I (or 'my camper) can do!"
Here at Roughing It, that is why we love camp. We have worked to create a camp community where every camper feels that they can be the best version of themselves. They know coming to camp every day that they are in a safe environment where they can try new things, learn new skills and work as a team to accomplish amazing things.
We love to hear what campers, parents and staff take away from Roughing It every summer. Here are just a few of the wonderful things that our camp community shared with us on why Roughing It is important to them.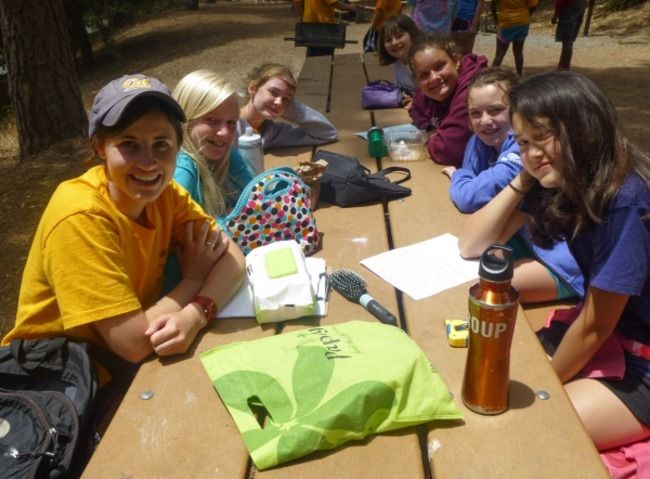 Campers:
Here at Roughing It, our campers are really the heart and soul of our program. Here's why camp is so special to them.
"What I love about camp is how it makes you feel like we're all a family" – Zach McShane, CILT, 8 years at Roughing It
"I think Roughing IT has taught me how to overcome my fears" -Nate, 9, 3rd year camper
"The friends and relationships that you make at camp are really special because they really are forever. I still keep in contact with people that were in my group so many years ago." – Romeo, JC, 7 years at Roughing It
"I like that camp gives us the opportunity to try a lot of new things that we wouldn't have tried. Also that we can be introduced to new friends that we probably wouldn't have the opportunity to meet." – Leila Bickerstaff, G5/6, 5 years at Roughing It
"Something that camp has taught me is how to create friendships and how to keep them. We build relationships that really do last a lifetime. There are a lot of people that I've met throughout camp that I still keep in touch with. I love how camp is the foundation of our friendship." – Bea, JC, 12 years at Roughing It
"Its really cool you can be with totally different people you've never been with before" – Wonder K., B3, 4 years at Roughing It
"I really don't want this to end, I'll be sad when its all over" -Genevieve T, G4, 4 years at Roughing It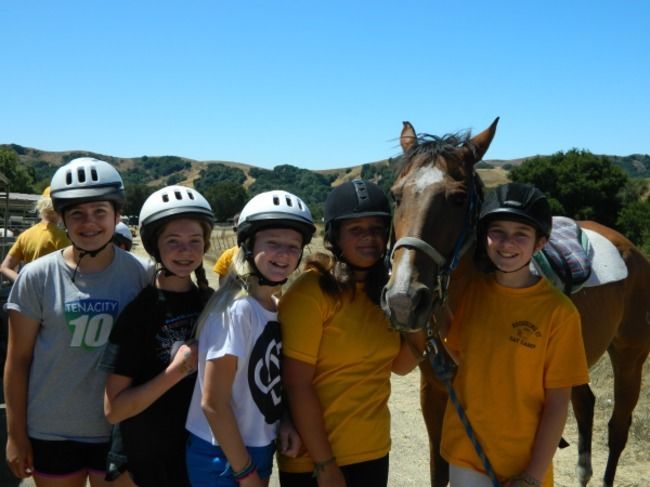 Parents:
Roughing It would not be the same without the support from our lovely parents whose support allows us to create the special camp community for all of the campers. Hear why parents feel confident and secure sending their campers to Roughing It every summer.
"August came home singing new songs everyday and loved teaching them to us. August loved camp. He cried last week when he found out it was his last week. He was so sad he had to wait another year to go again!" –Georgia Collins mom of August B1
"I really liked how my son felt part of something and was proud to wear the T-shirt. He bonded with the counselors and co-campers and I believe this was really instrumental in his learning what was being taught even better that he has in the past.. He grew a lot on the area of working as a team. I have already recommended the camp to various friends and they are planning to send their children." –Janette Fon mom of Alex B3
"Experience was worth every penny, My kid is already looking forward to next summer!" -Heather Reilly, mom of Natasha G1
"Ethan loves Roughing It camp. He was so sad to see it end and he cannot wait to come back next summer!" –Michelle McKeon, mom of Ethan CILT
"We look forward to camp all year and it always turns out to be the best part of the year..he's loving being a cilt. and it is really good for him!" –Johanna McShane mom of Zach, CILT
"These campers do hold the counselors on very high pedestals, they are gods in their eyes, they are the rock stars that they want to be." –Sharon Stott, mom of Grace, G3 and Walker, B1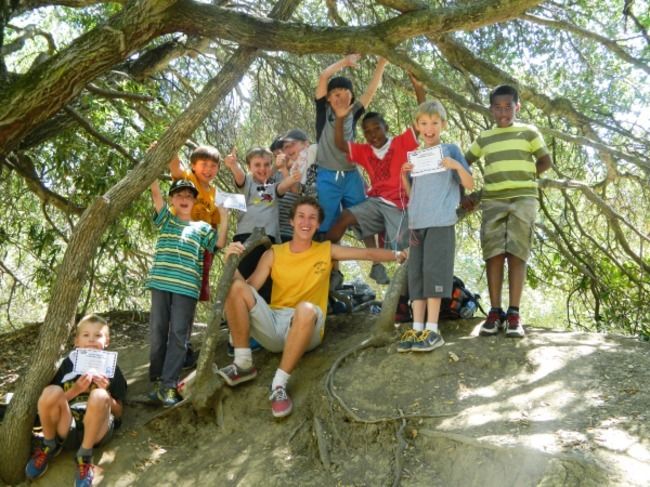 Counselors:
The counselors are the backbone of Roughing It, without whom, camp would not be the same. Our staff are committed to making the summer the best it can possibly be for all of the campers. Camp is also a very special place for our staff as well. Here's what a few of them had to say about what camp and the camp community mean to them and their campers.
"Camp is a great chance for campers to learn to be really independent. When I see them having a good time, that really warms my heart to know that I'm actually making a difference." -Sam A., Unit Leader, 3 years at Roughing It
"I honestly think its the experiences that make camp so special, all the activities that we have and the chances that they get to do all these new interesting things especially at the ages that they're at. Its important to learn how to fish, swim, ride a horse, do crafts, learn about the environment. I think those are all the key aspects of camp and what camping is all about". – Baxter, Assistant Waterfront Director and Fishing Counselor, 2 years at Roughing It
"I really like to think that when the campers leave that they believe that they are capable of way more than they originally thought when they came into camp." -Charlie K, B2 counselor, 3 years at Roughing It
"I came back to Roughing It for one reason- I love camp! I love to see all the campers grow, I love to see them at the beginning and at the end because they really get comfortable, and they really create friendships." -Meagan, Waterfront Director, 2 years at Roughing It
"A summer at Roughing It means having a lot of fun every single day. You're coming out to camp and you're running around and you're interacting with friends and most of all making these memories that are going to last a lifetime. You're working together with different campers and you're all coming together to do something that's fun and exciting and outdoors." -Natalie G., Unit Leader, 2 years at Roughing It
"I really love camp because the campers get a chance to learn with each other and grow as a group." – Morgan, Kayaking Counselor, 1 year at Roughing It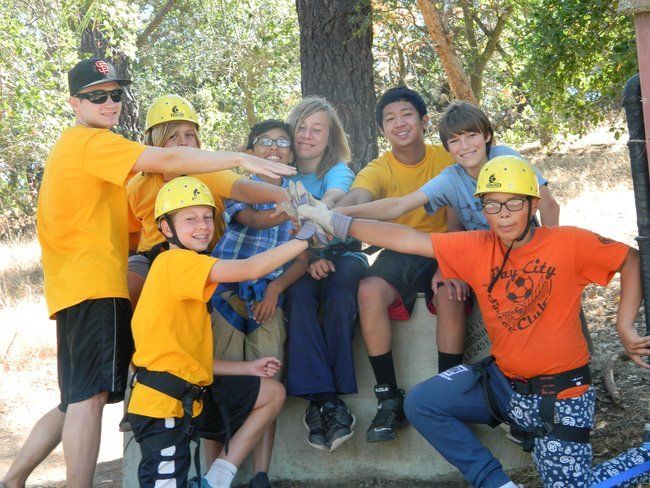 On Teamwork and Learning:
Teamwork is an increasingly important skill in the classroom, office and in life. Here at camp, one of our main goals is to promote that sense of community and being part of a team. Here are just a few of the take-aways that campers can be expected to leave Roughing It having achieved.
"When a camper comes to Roughing It they are building confidence, and they are learning teamwork with their group members. They're just growing- personal growth in so many different ways, skill development, emotional growth, conflict resolution, and learning to build stronger relationships as they're working together." -Natalie G, Unit Leader, 2 years at Roughing It
"Camp can teach the campers a lot of life skills. One of the big ones that we work on in my group is working as a team and cooperating because when they get to see that final reward when they all work together and they come and they make this product and its better than anything any of them could have made individually, that's really rewarding to them and it's really rewarding to me. I think that's a great skill to have, at camp and in life." -Jimmy, B3 counselor, 7 yr camper, 1st year staff
"The biggest take away that campers get from Roughing It is that they're asked to challenge themselves in ways that don't happen in a more structured school environment.
The biggest benefit is that we learn the importance of being an individual within a group. To be a group here, you have to be able to work together and to go through problems together. We ask campers to be creative, we ask them to be kind and above all, we ask them to think about how they interact with other campers and I think that there are only a few outlets, especially for younger children that actually provide that." -Chalrie K., B2 counselor, 3 years at Roughing It