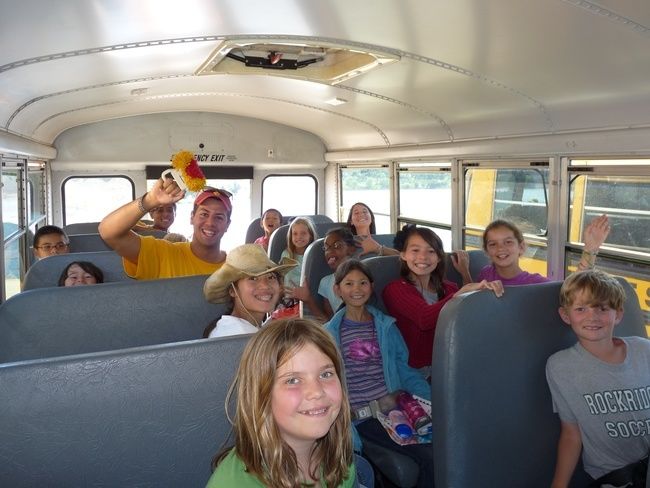 Camp starts as soon as the campers step onto the bus- with lively camp songs, games and skits, campers are transported in a fun and safe environment.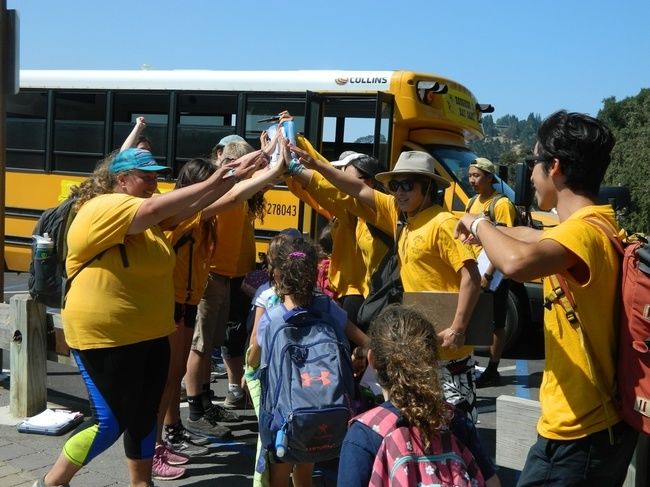 Here at Roughing It, the bus isn't simply a means of getting to camp, but a large part of the camp day! Campers start and end their days on the bus, setting the tone for the rest of the afternoon. Our counselors know that starting off the day on a positive and fun note is a must, and they strive to make the bus an engaging experience for campers of all ages.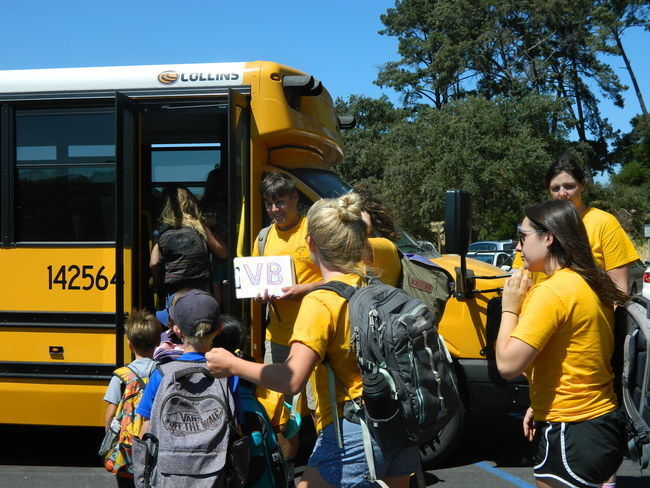 The bus is a new experience for many of our campers, and it doesn't have to be a scary one! Our counselors get off the bus at every bus stop to greet each camper in the mornings, and to see them off in the afternoons. This personal touch is a great way to help nervous campers feel more comfortable, as they start to bond with their bus counselor. Our younger campers, as well as campers who are new to Roughing It will be paired with a bus buddy, someone with more camp experience who can help make the transition from home to camp smooth and enjoyable!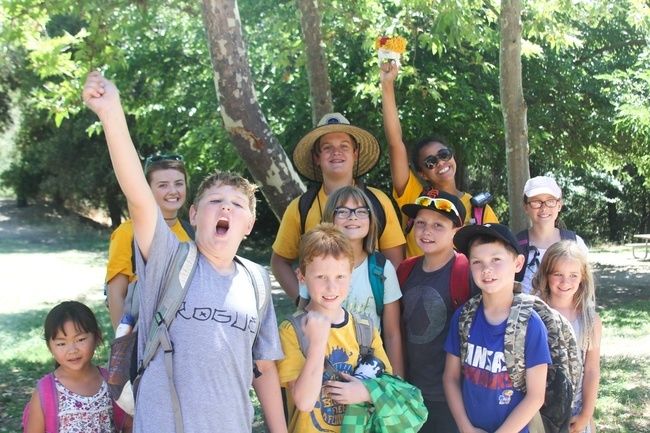 Bus spirit is a vital part of the Roughing It experience. Bus groups create songs and skits to share with the camp and compete for the coveted golden pompom! This is a treasured tradition at Roughing It, one that campers love to participate in every morning.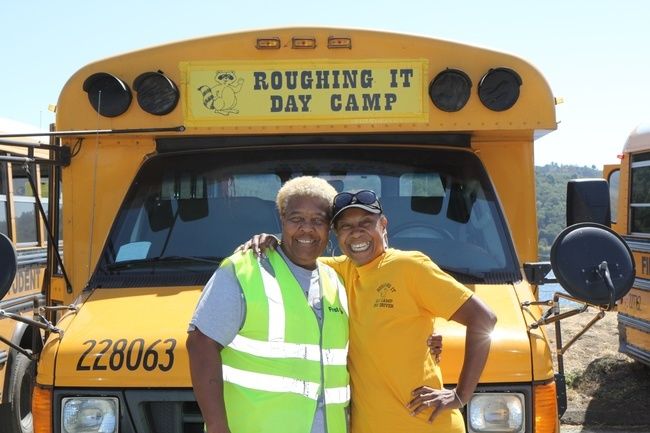 Safety always comes first at Roughing It, and our buses are certainly no exception. We hire professional bus drivers to transport all of our campers. On every bus, there are two adult staff, the professional driver as well as a Roughing It bus counselor. While the driver focuses solely on getting safely to camp, the bus counselor focuses on making the bus a fun place for campers, and making sure they are emotionally well. We know that your child's well being is of the utmost importance to you, and you can rest assured that we have you covered during camp!