It's that time of year again, when children hang up their play clothes and dig their backpacks out of the closet. They slowly fall into the old, familiar routine of going to school every day before coming home to get started on their homework. They learn new things every day and work extra hard to keep their grades up. Their time at summer camp becomes a distant memory as school takes its place.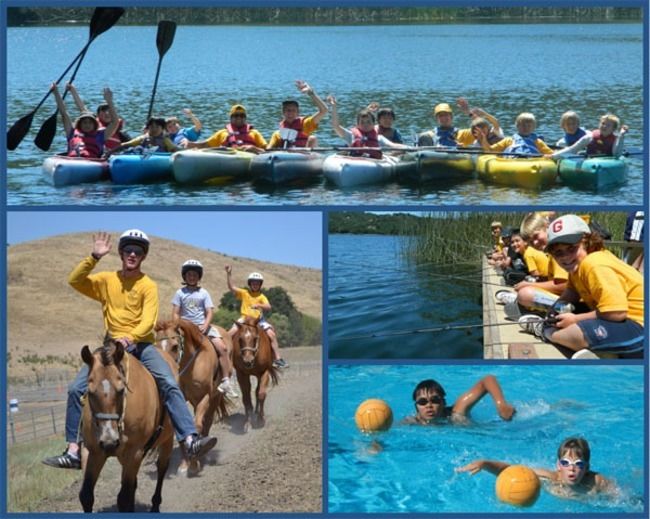 However, the lessons that children learn at summer camp are as equally important as anything they learn at school. There are a lot of benefits to signing your children up for camp. Todd Kestin writes about his experience as both a camper and a camp counselor and how both shaped his life experiences. As Kestin points out, "There's more to preparing for adulthood than academic education." Sometimes it's easy to overlook the important things in life. School teaches children how to work hard and stay on task, but summer camp encourages teamwork and individuality, which can't be learned in the classroom. It balances school with a hands-on learning experience. A well-rounded education is necessary for success later in life, and summer camp provides an investment for a different set of life skills.
Fall is the best time to register for next summer's camp sessions, because not only have many campalready opened registration, but they offer large discounts for signing up early. Some even fill up completely during the fall. Many camps across the country offer early registration specials including Roughing It, Coleman Country Day Camp, Gold Arrow Camp, and Cheley Colorado Summer Camps. One of the many skills learned at camp is the importance of planning ahead and taking advantage of every single opportunity that comes your way. It's never too early to start investing in the future by making plans for next summer, either by registering early or by starting to save up. By planning early now, it's possible to budget funds and spread out payments over the course of the year. Summer camp is a chance to allow children to make the most of their childhood by creating memories and developing skills, and it's not too late or too early to give your child this experience.