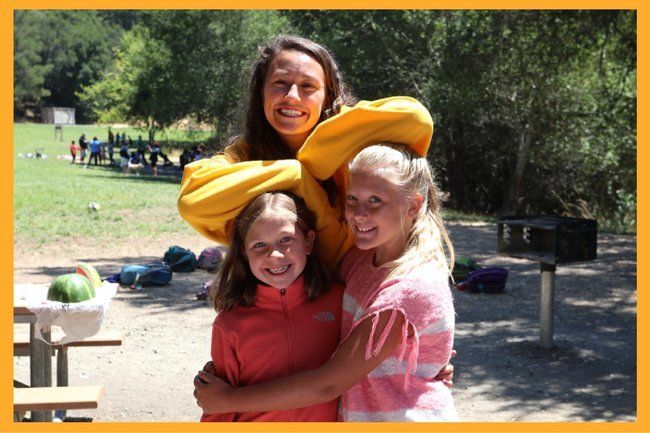 Get More Than Just A Line On Your Resume
We know that you have a lot of choices when it comes to choosing how you are going to spend your summer. A common question a lot of college students face is whether to get an internship or pursue a job at camp. Many college students are looking into internships, hoping to build up their resume and gain some new skills. We are here to tell you why working at camp will give you the real life opportunities to grow that you won't be able to find in an office.
Internships, in theory, are great. They allow you to get an introduction into a field you're interested in and get a taste for what being part of the work force is really like. Most go into internships hoping to develop professionally and gain new skills. However, most internships begin and end with fetching coffee and making endless copies. Not exactly the skill development you were hoping for.
Working at camp provides you with real life experience that is transferable to any job. As a camp counselor, you will have the opportunity to gain more responsibility, while building skills simultaneously. Camp offers its staff the chance to shine, while providing them with the support and resources to do so as part of a strong community. What's more is that you get to gain all of this life experience outdoors with young people who will look to you as a leader.
What you will do here at camp matters. You will be making an impact on young lives while learning what it really means to be a part of something great. When it comes down to it, you'll have more than just a line on a resume, you'll have an experience.
What Roughing It Can Give You
There are a lot of reasons why working as a camp counselor gives you an upper hand when it comes to practical experience in the work force. Here are some of the skills and experiences that you can expect to walk away from Roughing It having gained, and some ways to highlight them on a resume.
Leadership- Counselors are suddenly responsible for 15 campers who all look to them for answers. This develops management skills unlike any that are available in the early years of most other jobs. Our counselors have already learned how to lead and manage a team by the end of the summer.
Communication- Counselors need to be able to communicate with a variety of people while working at camp. Campers, parents, supervisors and co-workers all require a different sort of communication. This results in staff that are very aware of how they are expressing themselves and the importance of communicating effectively.
Flexibility- Each day at camp brings new challenges and experience that our staff learn to adapt to. While we train extensively, we can't train for every situation. Rather, we can give the tools to promote an independent thinker and allow staff to be able to handle any situation and adjust to the needs of others. Counselors level of flexibility also leads to resilient staff with a great work ethic.
Positive Team Player- Here at Roughing It, we are one big team. Counselors are accountable to more than just themselves, but to their campers and fellow staff as well. Staff have strong collaborative skills and a selfless attitude. At camp, everything we do is for the benefit of our campers and we couldn't do it without a strong team.
Problem Solver- You never know what is going to come up during a day of camp. Camp counselors are able to handle whatever is thrown their way. Our staff are creative thinkers that are able to find and implement solutions quickly and calmly. We also support our staff in techniques to prepare proactively so fewer problems arise, and how to react effectively when issues do come up. This requires staff to take initiative and think creatively individually and in a group setting.
The skills developed here at Roughing It are universally in demand, no matter what field you wish to pursue. In the end, a future employer won't just be getting a camp counselor. They will be getting someone with an incredible amount of real life experience who already has the tools in their belt to handle challenging situations. More than that though, they will be getting someone who cares. Your passion will shine through and highlight your newly gained skills naturally.
You will walk away from Roughing It with a newfound confidence in your own abilities because you will have had one of the best professional development experiences possible. Plus you will have the opportunity to work with great people, outdoors all summer. And that is worth so much more than just a line on a resume.
Looking For Even More Reasons To Work At Camp This Summer?
If we still haven't fully convinced you that camp is the place for you this summer, check out these articles on the benefits of working at camp!
https://www.theodysseyonline.com/camp-vs-intern
http://blog.campchampions.com/7-reasons-to-hire-a-summer-camp-counselor
12 Reasons Camp Counselors make Great Employees
https://www.acacamps.org/resource-library/camping-magazine/camp-belongs-your-resume-highlighting-professional-development-value-working-camp