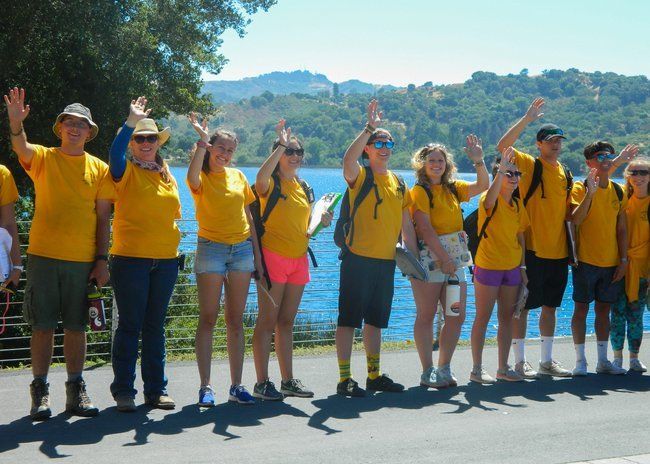 This week at Roughing It, we celebrated Olympic week! This is a very special week for us, as our campers work on sportsmanship, positive attitude and forming lasting ties with friends. Campers competed in lots of challenges and fun team building activities at our program areas, and enjoyed trying to beat their own times as well as the other groups!
This is was our last week of camp for summer 2017, and we enjoyed lots of closure activities as a whole camp and within our groups. One of our favorite traditions at camp is creating friendship bandanas, which campers can sign and use to remember camp friendships throughout the school year! As part of our end of the session festivities, we recognized long time campers, as well as our amazing bus drivers. We also enjoyed a lovely song performed by all of our staff. We are sad this summer is coming to a close, and we are already excited about next summer!
Although this was our last week of camp, fear not- we will have lots of fun updates throughout the year to keep you connected to camp all year long. Be sure to check back in for even more Roughing It news!