Sign up for the days you need and the activities you want. Activities fill fast so register early!
Before-Camp Care. Drop off 7:00 - 8:15am.
Breakfast Club: Light breakfast and games. $5/day.
After-Camp Care. 3:00-5:00 pm. Bus drop off 5:20-6:20 pm.
Swim Club: Lessons and games. Open to all campers 5 and up who have skills to swim independently. $25/day.
Twilight Fishing: Fishing down at the docks. $30/day.
Reservoir Club: Crafts, sports, and quiet activities at the Reservoir. Free when you register online by 1:00 pm Friday the week before activities take place. $15/day after this deadline
Transportation Information
We offer drop off only at central bus spots for aftercare. (No home drop-off is available). See CampPlus bus stops and times below. 
| Location | Drop Off Time |
| --- | --- |
| Lafayette Reservoir (Reservoir Club Only) | Pick Up Anytime 3:15-4:30 pm |
| Alamo CVS (Stone Valley Center) | 5:40 pm |
| Berkeley Claremont & Woolsey | 5:50 pm |
| Moraga: Campolindo High School | 4:55 pm |
| Danville Black Bear Diner | 5:50 pm |
| Lafayette Elementary | 5:20 pm |
| Montclair Tennis Courts | 5:35 pm |
| Orinda Rite Aid | 5:20 pm |
| San Francisco: French American Intl. School (Hickory St) | 6:20 pm |
| Walnut Creek CVS (S California & Olympic) | 5:30 pm |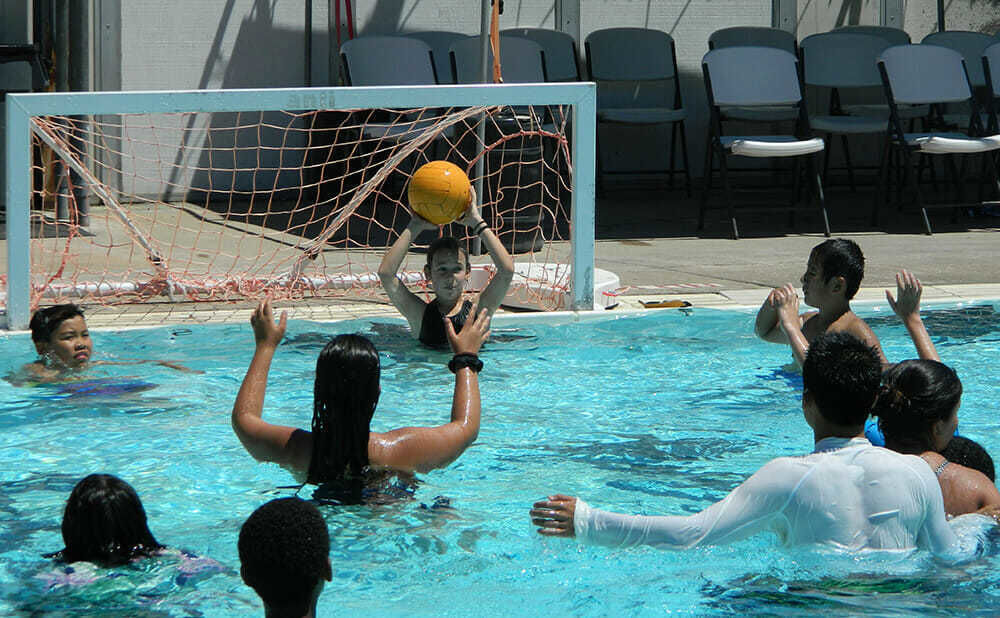 Sign up early: The deadline to Register is 1:00 pm Friday the week before the activities take place. There is a $15 late fee to add or change CampPlus after this date.
Same-week registration: Email or call our office to add or change CampPlus the week of activities. A $15 late fee will apply for Saddle Club, Twilight Fishing, or Swim Club. Reservoir Club is $15/day for same-week registration.
Same-day registration: We cannot guarantee availability for same-day registration, but we understand there may be last-minute emergencies and will try to accommodate. There is no refund for same-day cancellations and a $15 late fee will apply when canceling Reservoir Club.
Refunds: We refund CampPlus withdrawals when we receive notice of cancellation by 1:00 pm the day before the scheduled activity. There are no refunds for changes or cancellation after this deadline or due to weather.
Discounts: When you register online by June 15th, receive a $50 discount for ten or more days of Swim Club, Twilight Fishing, Saddle Club, and a $10 discount for ten or more days of Breakfast Club. Applies once per camper/session.
FAQs about Our Extended Care Program
Can my camper ride the bus AND attend Camp Plus?
Do you provide the same bus stops for CampPlus as you for regular camp?
Will extended care be too long of a day for my camper?