The ideal starting place for Preschool & Kindergarten Campers.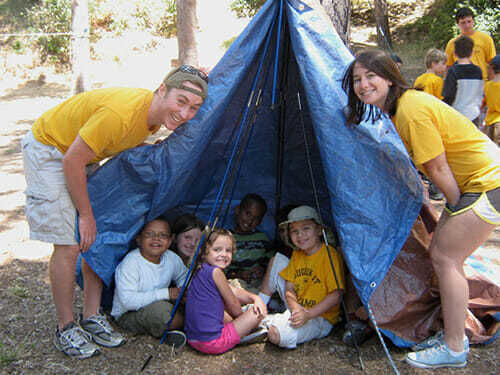 Day Camp
4 & 8-Week Sessions
Most of our youngest campers going into Preschool and Kindergarten are ready to enroll in 4 & 8-Week Day Camp. This is the best place for young children ages 4-6 years to begin their camp experience. We have a group for preschoolers and a group for kindergarteners so all activities are designed for their ages and abilities.
Our day camp is a traditional outdoors program that provides young campers consistency and the maximum opportunities to build skills, confidence and make friends.
Day Camp Activities: 
Horseback Riding Instruction
Swimming Lessons
Fishing
Boating
Nature & Outdoors
Crafts
Sports
Group Activities, Quiet & Active Games
Singing and Skits
Opening & Closing Circle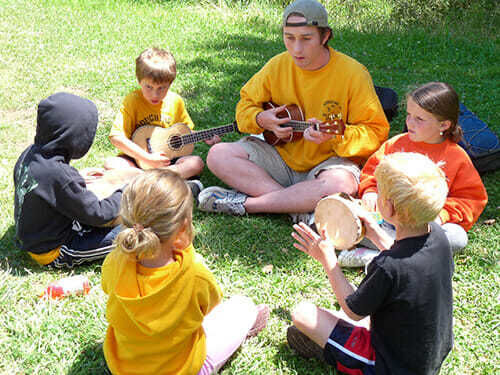 Little Raccoons
2-Week Sessions
Little Raccoons is a 2-week introductory program for Preschool and Kindergarten campers. While most of our youngest campers are ready for our longer 4 & 8-Week program, some younger children and their parents may wish to "try out" camp with Little Raccoons.

Little Raccoons are in their own co-ed camper groups. Some challenging activities such as horseback riding and canoeing are not part of the Little Raccoon program to allow for a more relaxed daily schedule.

Little Raccoons Activities:
Swimming Lesson
Fishing
Boating
Nature & Outdoors
Crafts
Sports
Quiet Activities
Singing and Skits
Group Time
Opening & Closing Circle