Activities at Outdoor Explorers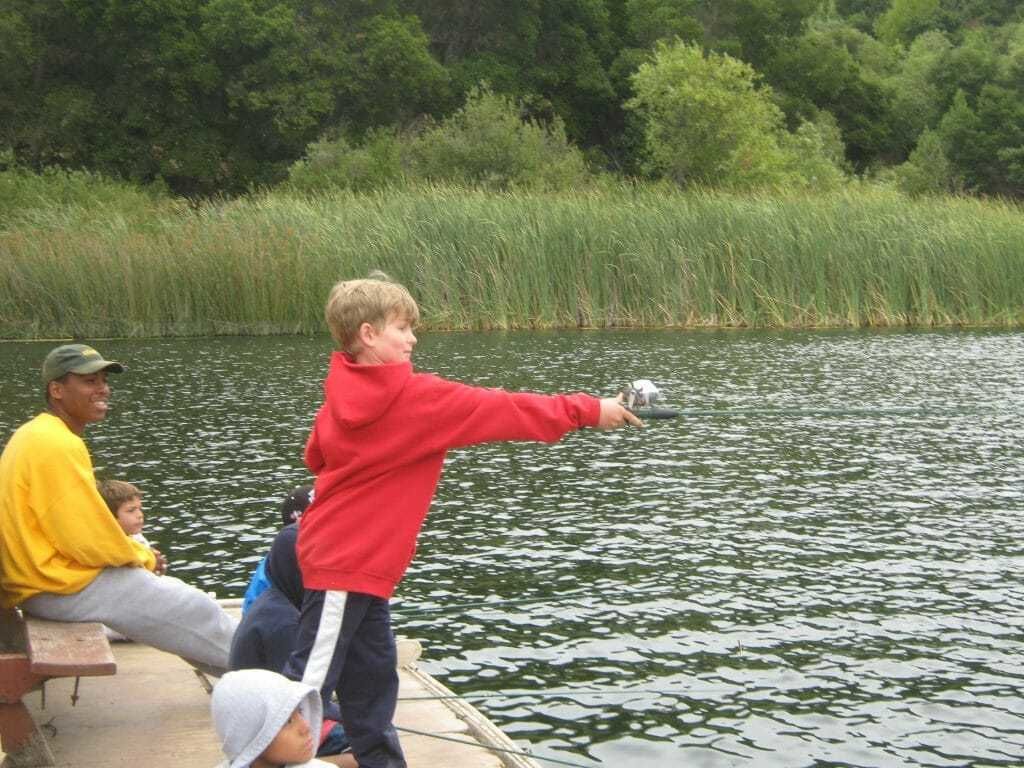 Under the supervision of the Fishing Counselor, campers learn how to bait your own hook, how to use different bait and weights, and simple drop line and castings techniques. All fishing gear is provided by Roughing It. Most campers choose to practice "catch and release" once they land a fish. Campers practice how to rig their fishing poles, and the use and care of fishing gear.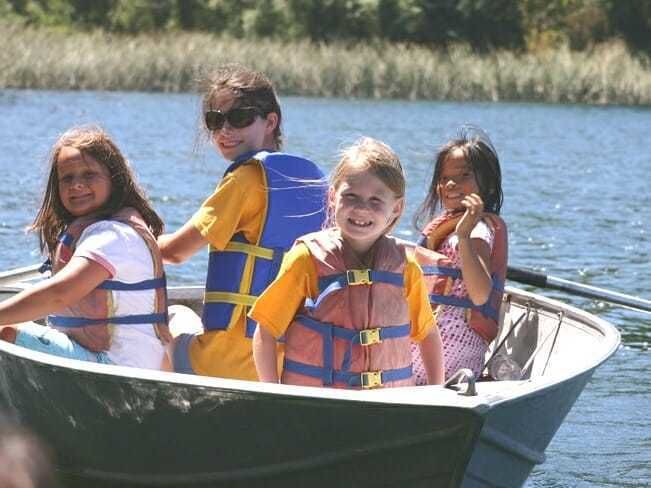 Each Wednesday, Outdoor Explorers have the opportunity to row on the protected waters of Captain Rough's Cove under the supervision of the Roughing It Rowing Counselor and Waterfront Staff who all are certified lifeguards. Campers always wear lifejackets and each rowboat has a Roughing It staff member. They learn some of the basics of rowing with each camper learning the skills as a port or starboard rower, lookout or coxswain.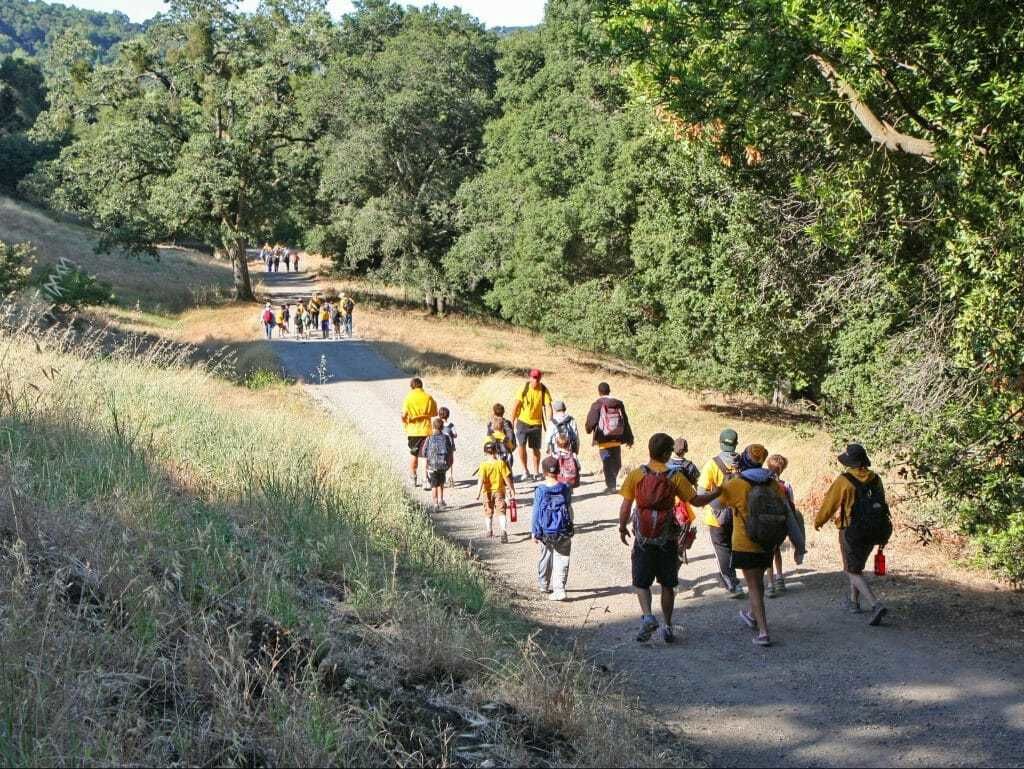 Campers learn about the basics of hiking gear: a backpack, water bottle, sunscreen and a hat to begin the hike. They take short hikes with their adult counselor through the pines and up to the Rim Trail. As the week progresses, they have opportunities to take longer hikes, stopping for a snack or lunch in the shade of the oak trees.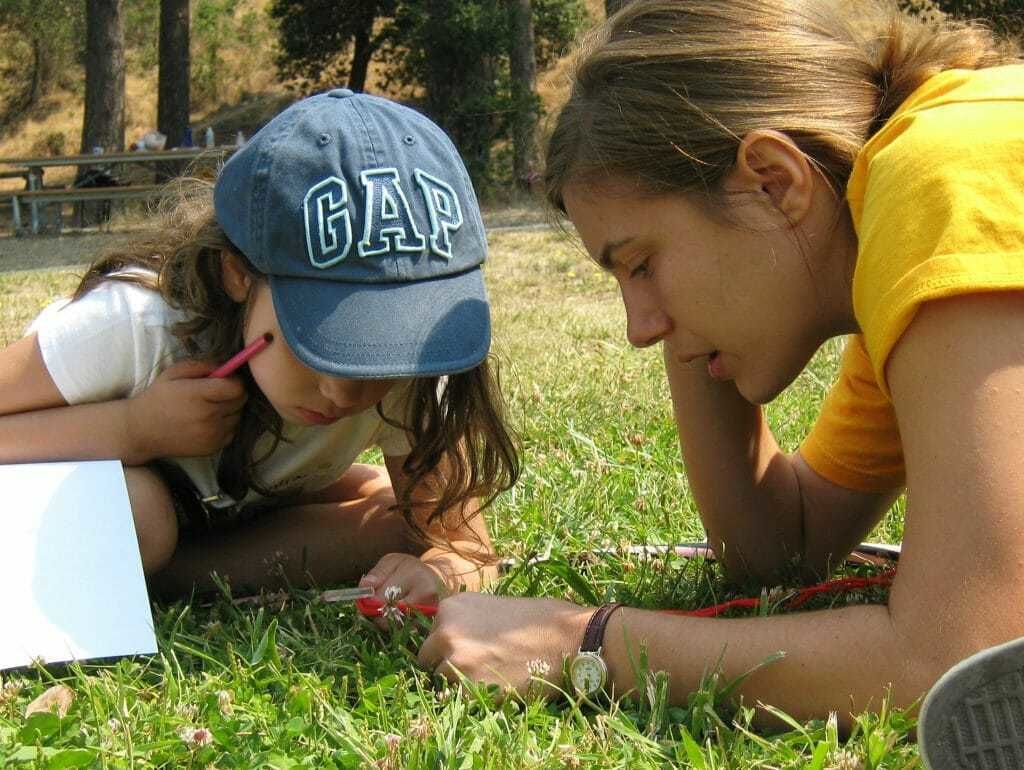 Find out who lives at the Reservoir, what they eat, how they fit into the web of life, and what we can do to better preserve their habitats. Learn about the fence lizard, the coots on the lake, deer in the pear orchard, and the elusive bull frogs!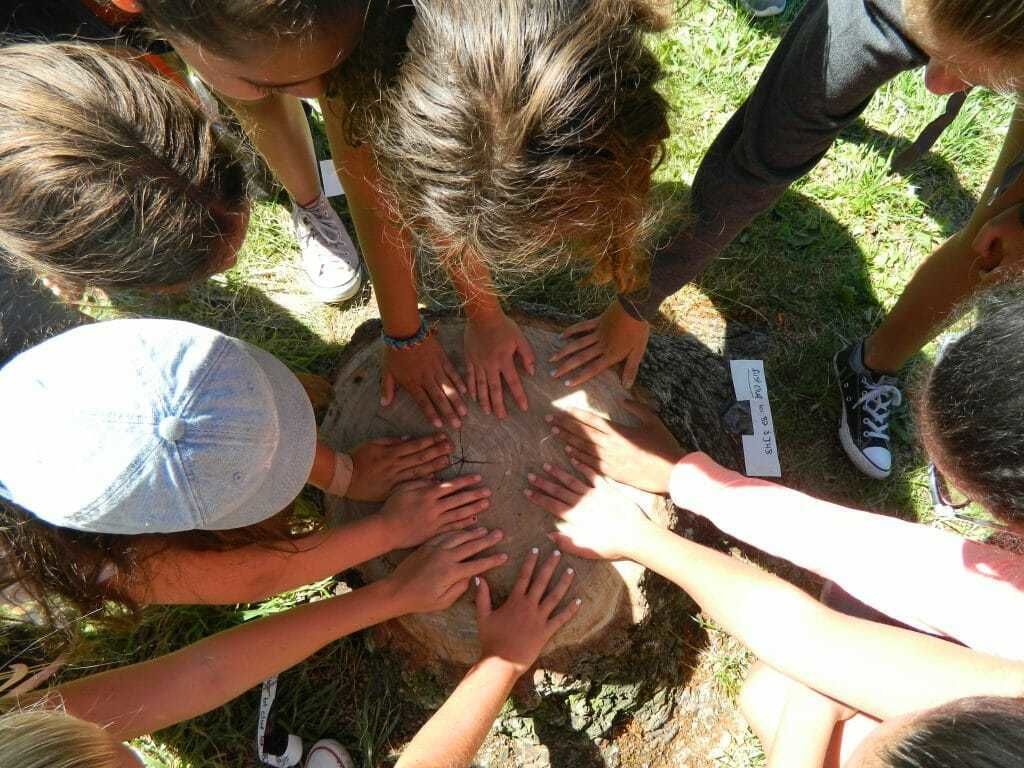 For Fun and Learning! Some of our most popular activities are games that teach important principles about the environment. Explore habitats with animal bingo, or learn to identify plants and tress with nature scavenger hunts and the roadside cribbage game. Play hiking games campers can teach their families such as granny's backpack, twenty questions, and "trail blazers."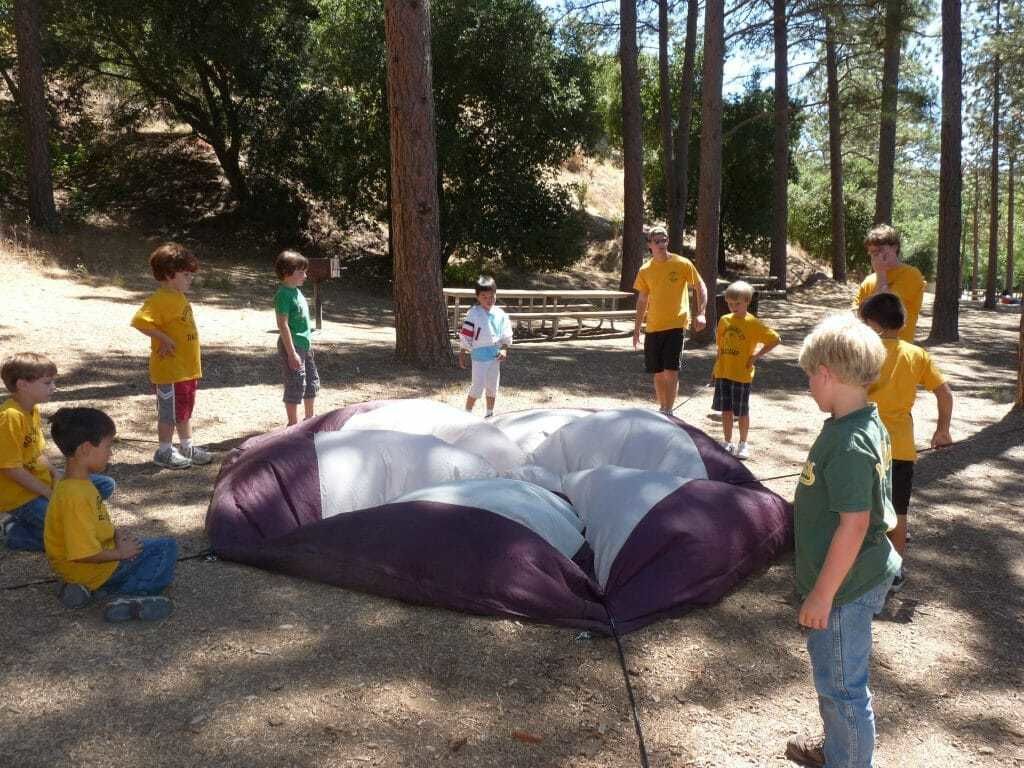 Campers learn many of the skills that Explorers need to thrive in the great outdoors including: shelter building, backpacking and camping gear selection and repair, first aid, outdoor safety, water purification, site set-up and sanitation. Explorers will garner the Leave No Trace Skills needed to experience the joys of outdoor recreation and learn how to care for spaces and our shared public lands. Campers learn how to track, recognize trail markings, and orienteering using a map and compass.  Practice safe trail practices through search and rescue modules.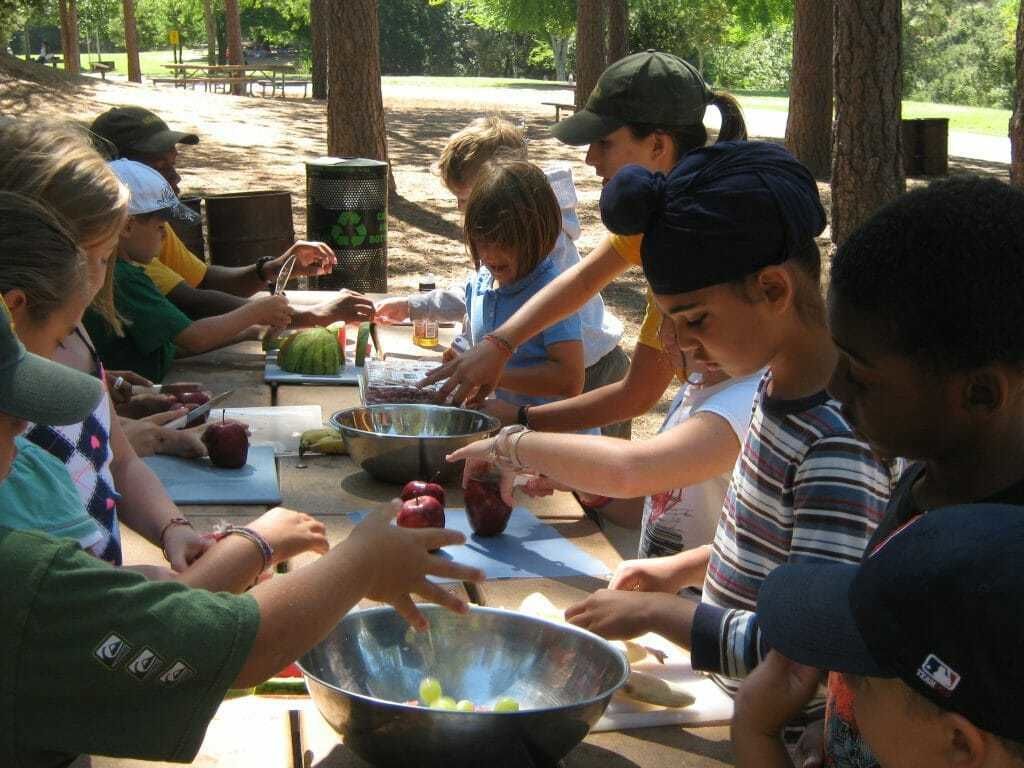 Campers can join in outdoor cooking sessions where they learn to cook on outdoor BBQs and on backpacking stoves in addition to learning a variety of outdoor cooking techniques, under the watchful eye of their adult counselor. Recipes include cake in an orange, bread on a stick, fry pan cornbread, fried apples, and many more delicious recipes!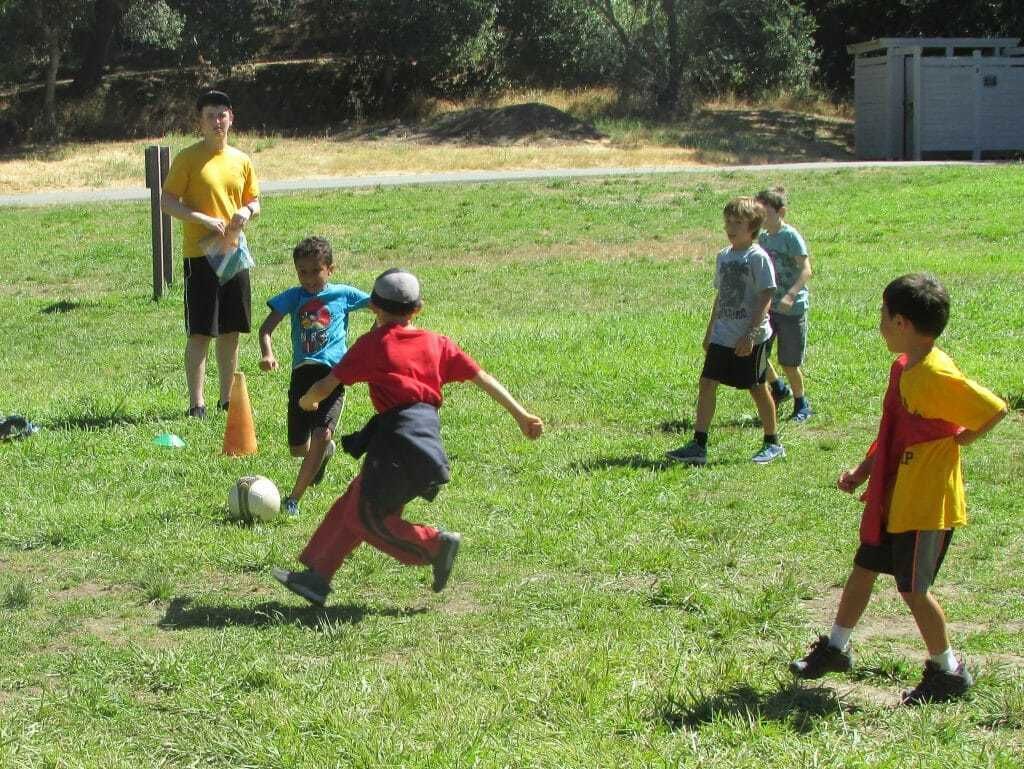 The sports program is designed to help campers improve individual skills while gaining an understanding of what it means to work as a team. Campers learn the rules of many field games and practice skills, techniques, and strategies. The Roughing It sports counselor emphasizes skill-development in a non-competitive, fun atmosphere.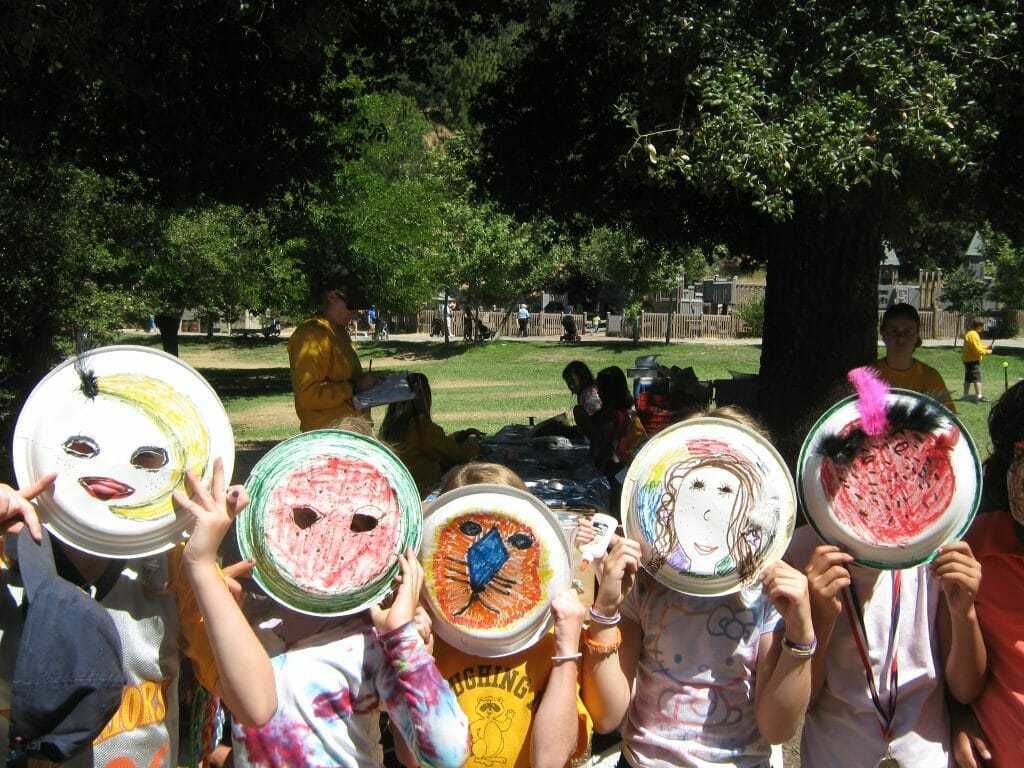 Campers join the Roughing It Arts & Crafts counselor under the pines for natural, recycled, and creative crafts. It is a time for campers to unleash their imaginations and work on refined motor skills while enjoying the relaxation the outdoors provides.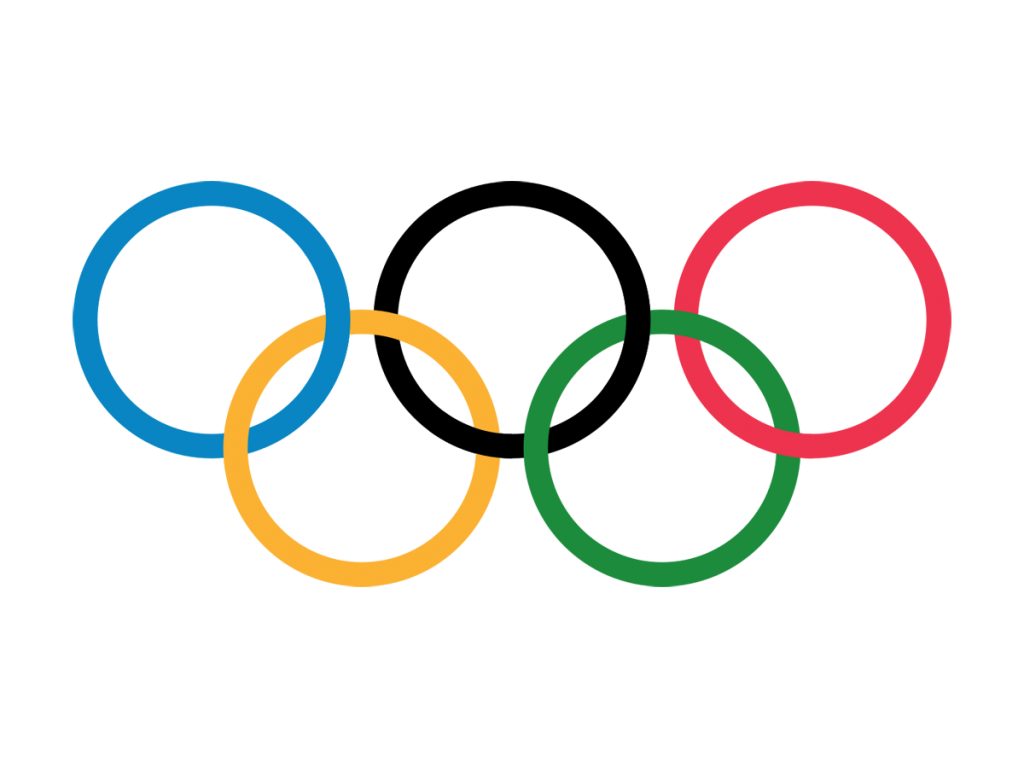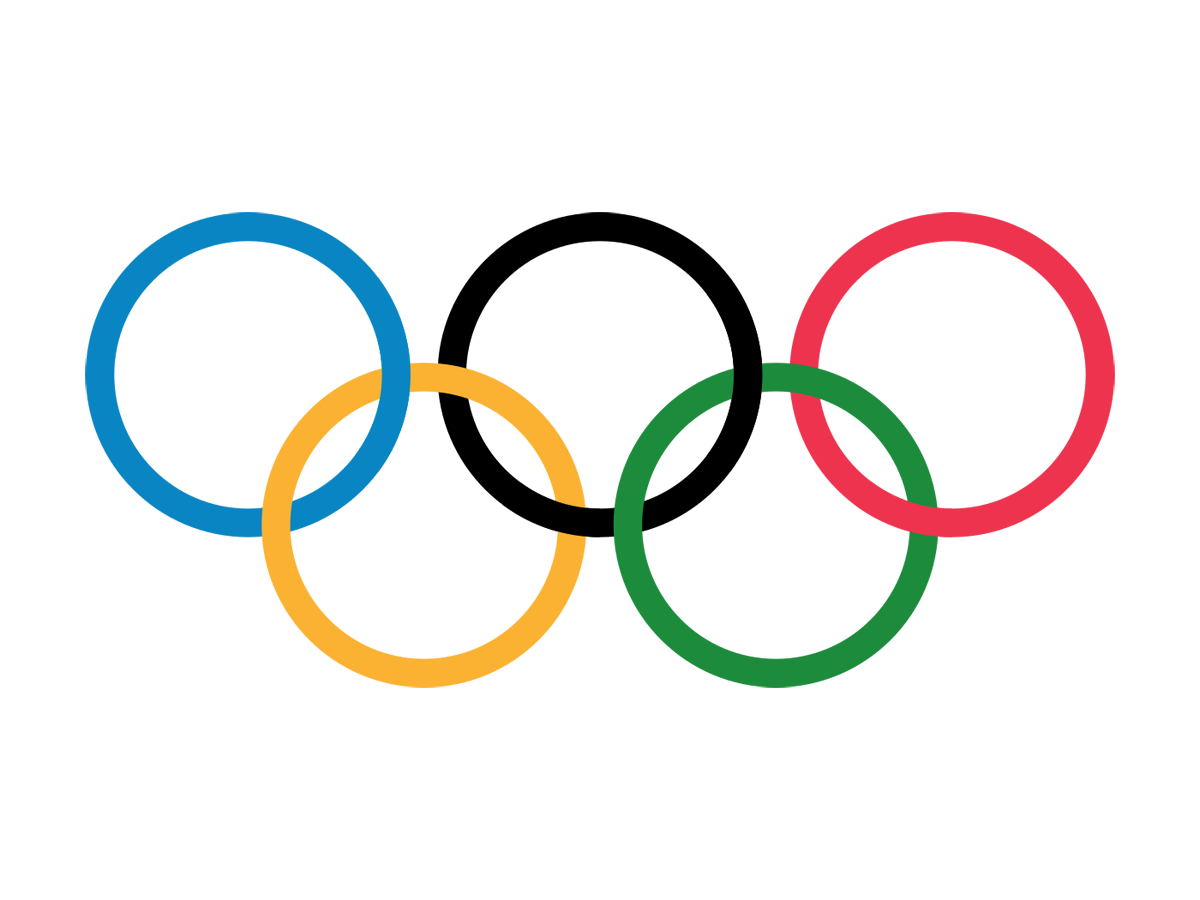 Each Friday afternoon, Outdoor Explorer groups participate in the Outdoor Explorers Outdoor Olympics! See Special Days for more details.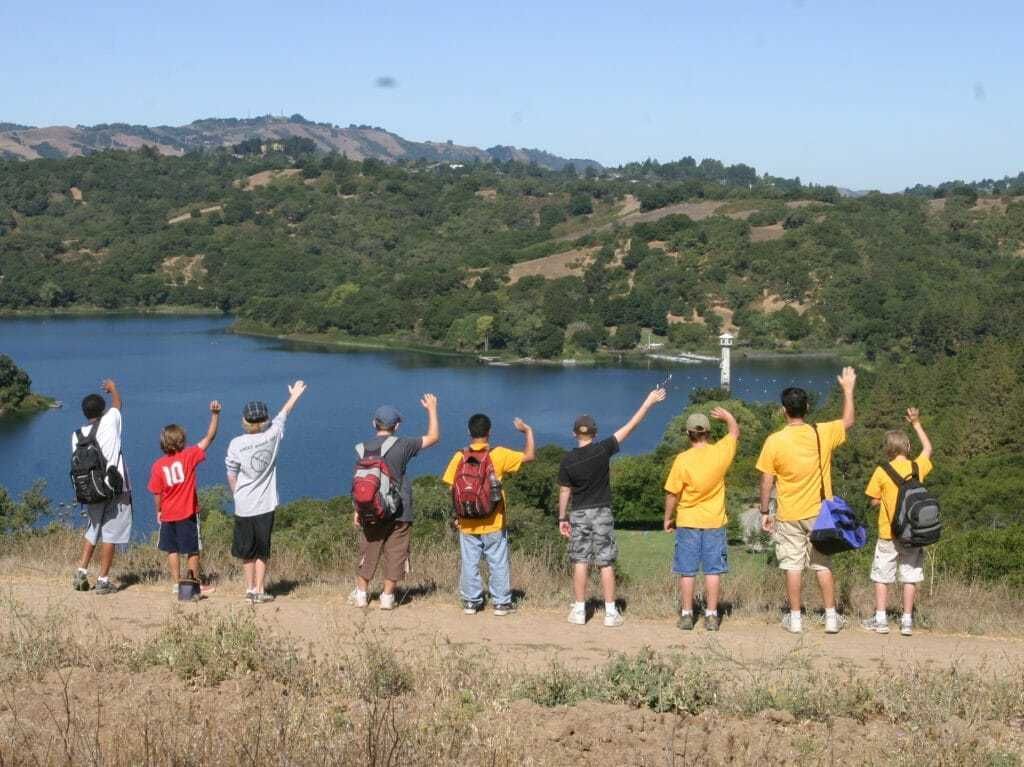 Each week on Thursday, Explorers have an extended  choice period giving them more time to focus on a skill or activity that they love. Outback day is a great time for campers to try something new or dig deeper into an activity that appeals to them.  See Special Days for more details.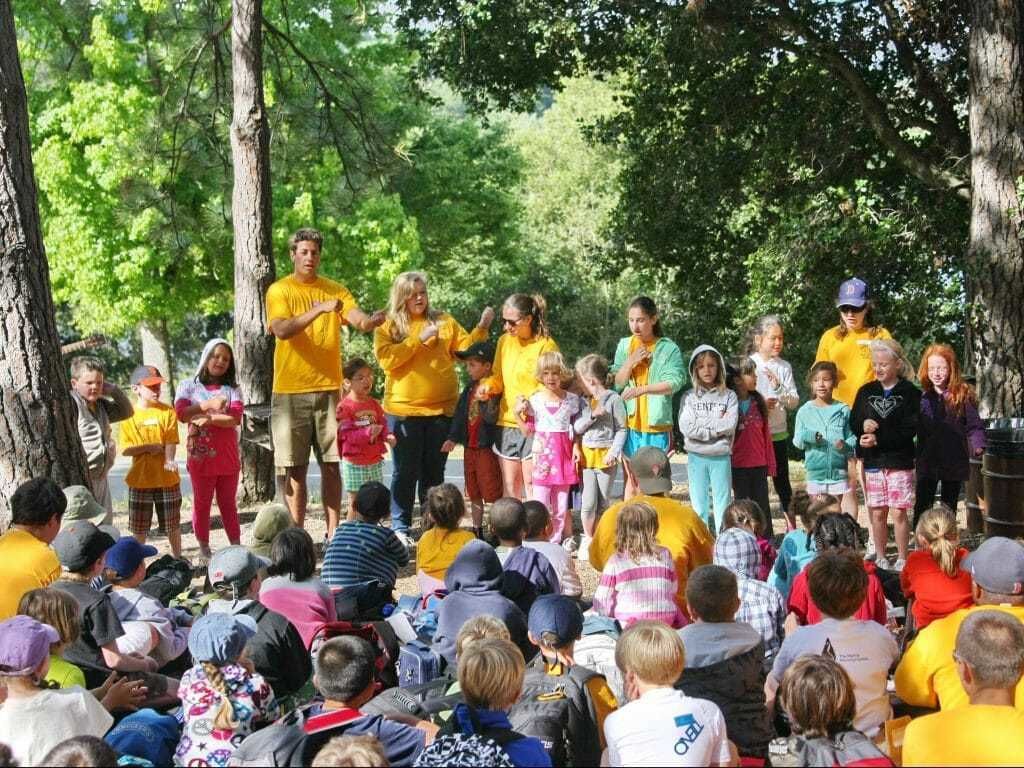 At Opening Circle, bus groups perform original songs and skits, the 'Challenge of the Day' is announced, and the camp favorite- D'Juno–the daily riddle–is read. Outdoor Explorers have their own closing circle daily before joining the all- camp closing circle. They sing their favorite camp songs, staff members review the highlights of the day, and program staff give camper and camper group recognition for trying new activities and learning new skills.