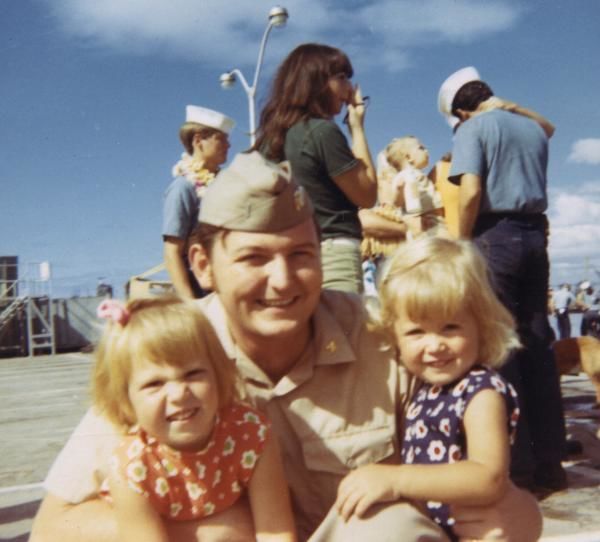 Lt. J.G. Charles (Hobie) Woods, USN Supply Corps, on board USS Flasher, home from 6 weeks local ops, with daughters Amy and Katey (photo by Ann Woods), Submarine Base Pearl Harbor, HA 1971.
We appreciate you!
Discounts for Military Families
Thank you for your service. As a military family ourselves, we understand the sacrifice many families go through in the service of our country. Summer camp gives children the opportunity to experience the outdoors, make new friends, try new activities and thrive over the summer and we know this can be especially important for children of military families. Roughing It Day camp would like to offer 50% off the price of registration for any available summer program.
Discounts are available for active duty and disabled veteran families. Registration is based on space availability. Enroll today or contact us for more details.