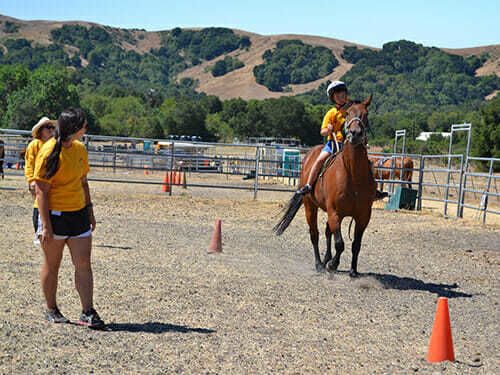 Saddle Club
Saddle up and join Saddle Club!  Campers are grouped according to their ability, and take part in a daily 40 minute horseback riding lesson.  We can accommodate a variety of skill levels, beginner through advanced. Afterwards, campers have time to untack and help feed the horses.  Snack provided. The highlight of the session is the Saddle Club Horse Show. Parents are invited! Sign up early as space is limited.
Daily Schedule: Saddle Club Activities Calendar
Fee: $65/day
Requirements: Open to 2nd graders and above enrolled in 4 & 8-Week Day Camp. All riders must be able to ride independently, control their horse, and participate in a group lesson. 1st graders who have strong independent riding skills may be considered with approval from the Riding Director.
Limited Availability: Please sign up early to reserve your spot. Spaces fill fast!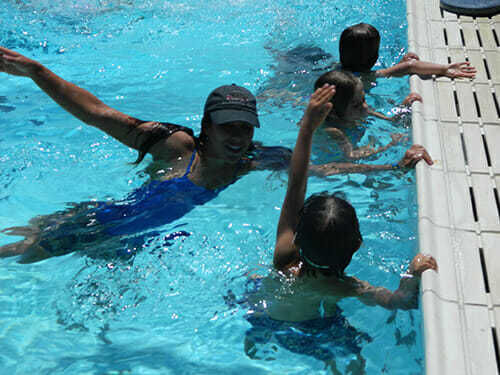 Swim Club
Swim Club is overflowing with aquatic excitement! The afternoon starts out with a half-hour Red Cross swim lesson, coached by our Swim Counselors with campers grouped by skill level. Highlights include theme events, free swim, the diving board, and aquatic games. Snack provided. The highlight of Swim Club is Olympic Day. Parents are invited to watch their camper compete in swim relays and take home the prized ribbon!
Daily Schedule: Swim Club Activities Calendar
Time: 3:00-5:00pm
Fee: $25/day
Requirements: Ages 5 and up. Must be able to swim independently and participate in group lesson.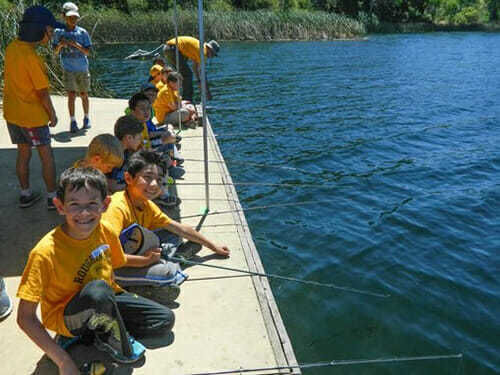 Twilight Fishing
Twilight Fishing is for the avid "fishing camper!" Learn advanced fishing techniques and cast from special places off the beaten path. Equipment and snack provided. Open to all campers.
Daily Schedule: Twilight Fishing Activities Calendar
Time: 3:00-5:00pm
Fee: $30/day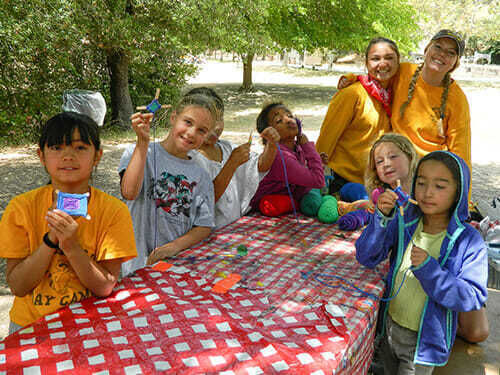 Reservoir Club
Reservoir Club is a less-structured program where campers choose what they want to do. Our counselors lead and supervise activities, including crafts, sports, quiet games, and creative play. Located at the Lafayette Reservoir and open to all campers. Snack provided.
Time: 3:00-4:30pm
Fee: Free when you register online by 1:00pm Friday the week before activities. $15/day after this deadline.
Transportation and Special Pick Up: Campers can take the bus to a central drop off location. Alternately, you can pick your child up at Reservoir Club between 3:15-4:30pm.
Breakfast Club
Breakfast Club is our before-camp program for campers who need an earlier drop off. From 7:00-7:45am, we provide a simple breakfast of cereal, rolls and juice, and campers play quiet games and activities until 8:30 when they head to the Reservoir. A staff member supervises campers at all times.
Time: Drop off between 7:00-8:15 am
Location: 936 Dewing Ave, Suite G, Lafayette
Fee: $5/day