Our program is based on the Certified Horsemanship Association (CHA) curriculum. Skill levels suited for beginning through advanced riders.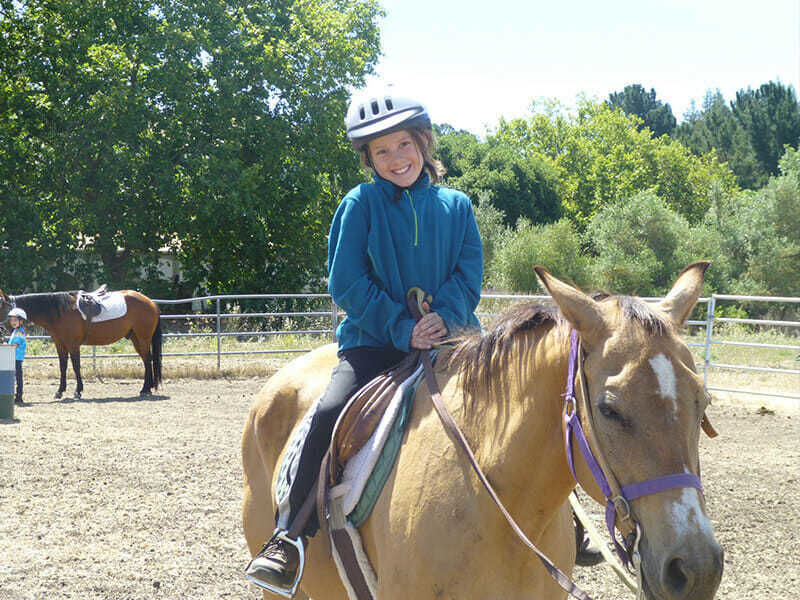 Campers learn basic equitation skills so they can safely and effectively control their horse at a walk and trot. They will be able to care for their horse and know how to safely catch, correctly tie, groom, saddle, bridle, mount and ride a horse. They will learn how to identify parts of the horse and riding equipment.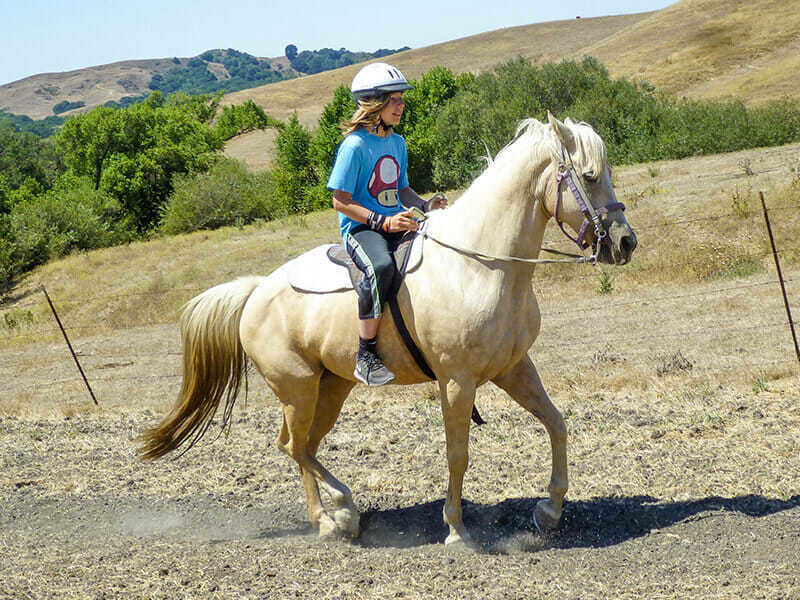 Level Two - Advanced Beginner
Riders at this level progress in fundamental skill development so they are able to ride safely and with confidence. They use their four aids to control the horse at a walk, trot, circle, reverse and cantor. They know how to handle, tie, groom and saddle a horse. In this level, they will refine their aids and work towards improving their partnership with their horse as they improve their seat and balance.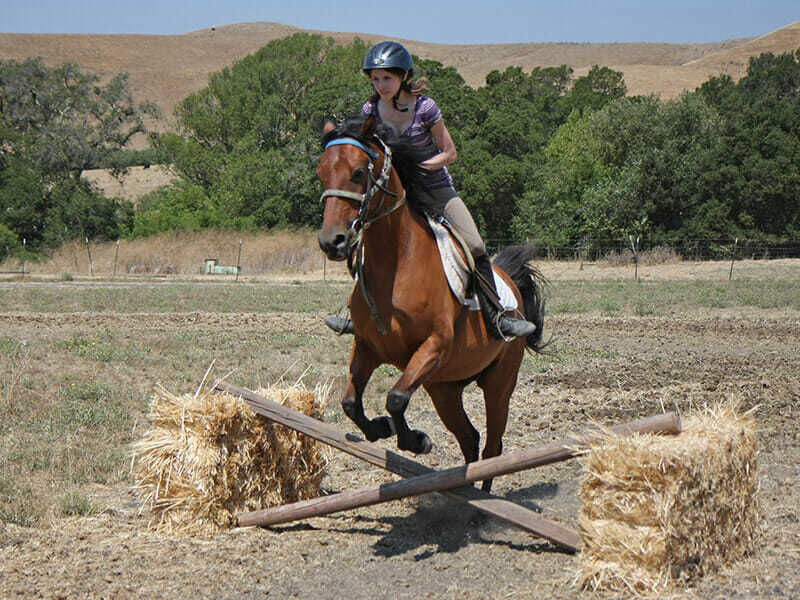 Level Three - Intermediate
This level increases the riders equitation skills at the walk, trot and canter. Campers learn to ride on the correct diagonal at the trot and proper lead at the cantor, to successfully steer their horse over a simple jumping course, to ride around and through obstacles, and more on horsemanship and care of the horse.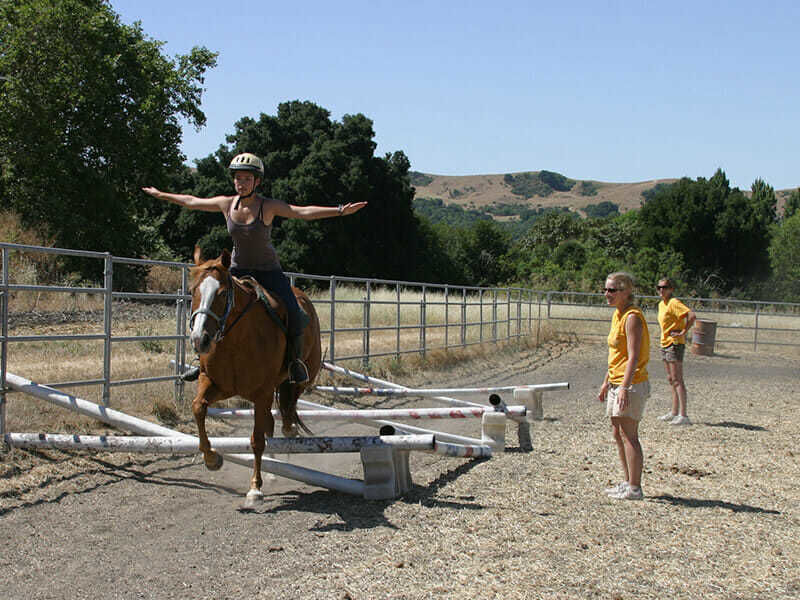 Campers at this level are proficient in their riding skills and knowledge of horse care and equipment. They demonstrate a balanced seat and learn how to effectively use their aids to communicate with their horse. Riders master advanced equitation skills and learn jumping on our cross country course, along with increased level of horsemanship and information on owning your own horse.