Part of the Roughing It Family of Camps
Horse Day Camp is part of the Roughing It family of camps. Ann and Hobie Woods founded Roughing It Day Camp in 1972 as a place where campers learn, grown, make new friends, and team build for the 21st century. They bring their 90 years of combined camp experience to make Horse Day Camp an exceptional riding program for children. Their own daughters, as well as thousands of children throughout the Bay Area have grown up spending their summers at Roughing It. Amy Woods is currently Assistant Director and has been a camp administrator at Roughing It for over twenty years.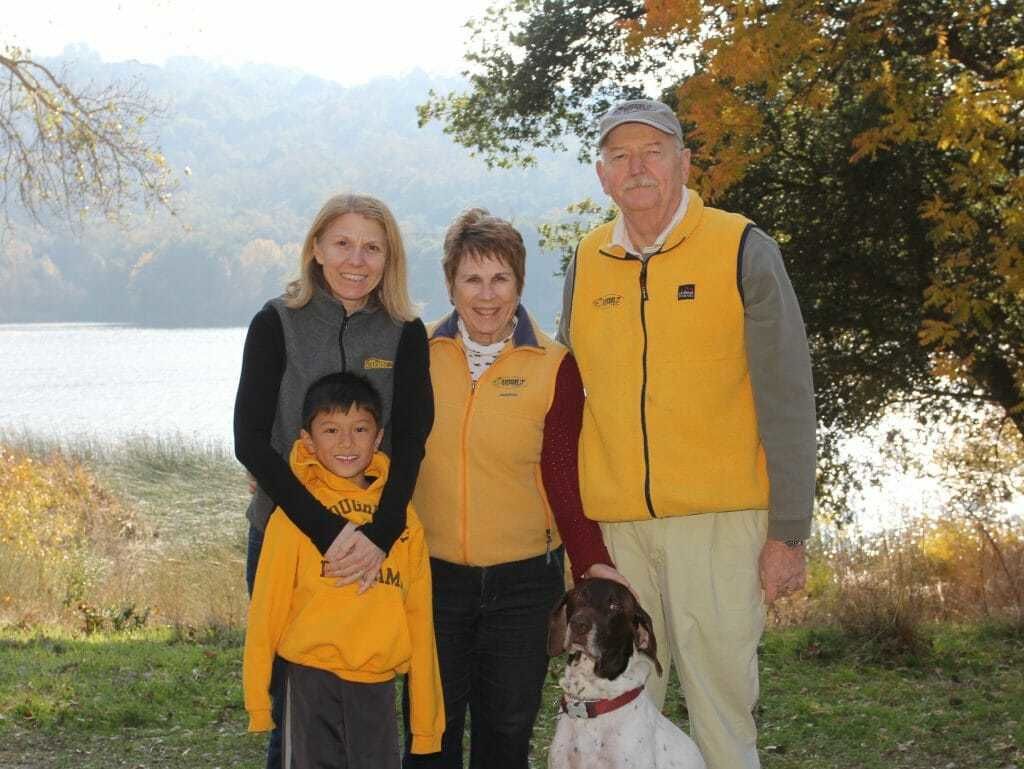 Our Values – Building Skills that Last a Lifetime in a Community of Respect
Horse Day Camp, like our other camp programs, is structured to promote self-confidence, respect, teamwork, and of course, FUN! A session at Horse Day Camp not only develops campers into great riders, but it makes a significant contribution to their emotional and social development. Starting on the first day, campers work as a team, develop self-reliance, build confidence, problem solve, and become positive members of our caring community. Our caring, adult staff set positive guidelines and build strong supportive relationships that enable every child to reach their full potential.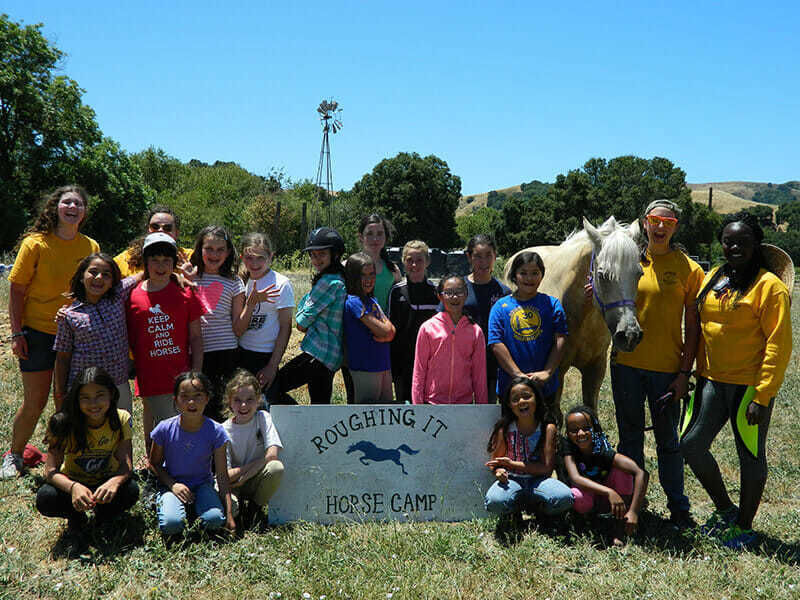 Our All-Adult Staff – Nurturing Role Models for our Campers
We look for the same traits in carefully selecting our horse counselors that you use in choosing the best teacher or college-age babysitter for your child: loves horses, experienced rider, prior experience working with children, positive attitude, and strong character. Our staff have a high level of expertise in their program specialty areas. Each year, we choose a highly qualified staff from over 800 applicants who are adult college sophomores and older, ages 20 to 26 years.   Our staff to camper ratio is 4 to 1.