Summer Camps Serving San Ramon
An all-outdoor day camp in the East Bay. Free transportation provided from San Ramon.
Outdoor Summer Camp for Ages 4-16
Since 1972, Roughing It has been offering summer camps in an all-outdoors environment for children ages 4 to 16. We serve many San Ramon families and are located at the beautiful Lafayette Reservoir.
We offer a variety of exciting outdoor activities including horseback riding, swimming, waterfront activities, and more! Our programs are specifically designed for younger campers and teens. Come check us out at a local event or talk with a camper parent in your area.
Our 36 Bus Stops serve San Fransisco, East Bay, Contra Cost and Tri-Valley and certain areas are available for home pick up. 

Our buses are driven by year-round professional school bus drivers in safe school buses.

Need more info on times or want to inquire about home pick up? Send a request!
Transportation Near San Ramon
Crow Canyon Commons
Bollinger Safeway
San Ramon Central Park
Blackhawk CVS
Sycamore Dennys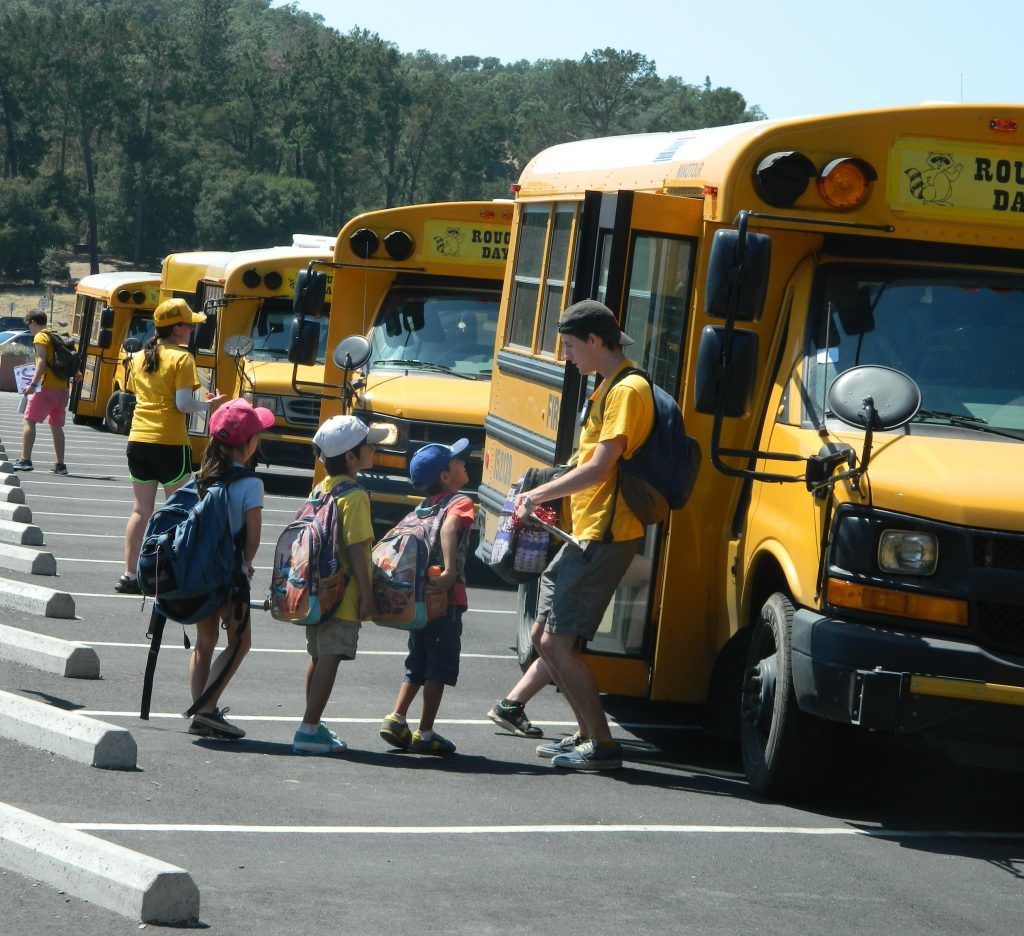 Our flexible before and aftercare programs also known as CampPlus.
Breakfast Club – 7:00-8:15am
Light breakfast and games at our central Lafayette office. $5/day
After-Camp Extended Care –        3:00-5:00pm
Saddle Club 
Horse Club 
Swim Club 
Twilight Fishing 
Reservoir Club 
Sports Club 
Outdoor Cooking Club 
See our beautiful camp site at the Lafayette Reservoir! 
Learn More about Roughing It Programs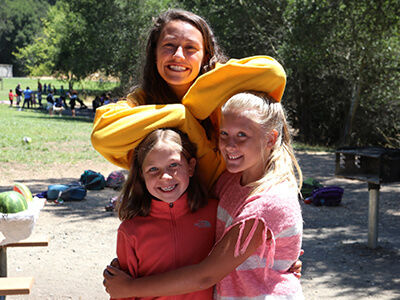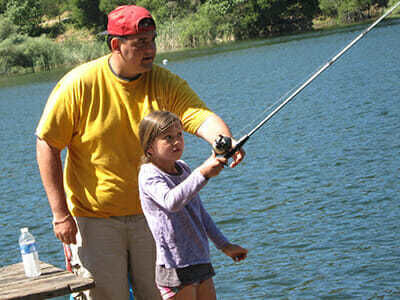 My son really enjoys going to camp at Roughing It. He's not an easy person to get up in the morning; but when it's to go to Roughing It he is up and ready  …just wish it would be the same for school! – Dora C, Danville Camper Parent
Parent References
We understand that finding the right camp for your child can be challenging. We can put you in touch with a current family or alumni in your area (or school) who can speak about Roughing It. Here are San Ramon & Danville families who would be happy to talk with you: 
Elisa & Doug Graver-Dowd
Joyce Ho
Dr. Tracy Trotter
Dora Coelho & Jack Nickerson
Terri & John Pulliam
Elaine & Kent Screechfield
Nancy & Scott Batiste
Contact Us to get in touch with a family in your area who has attended Roughing It Day Camp.