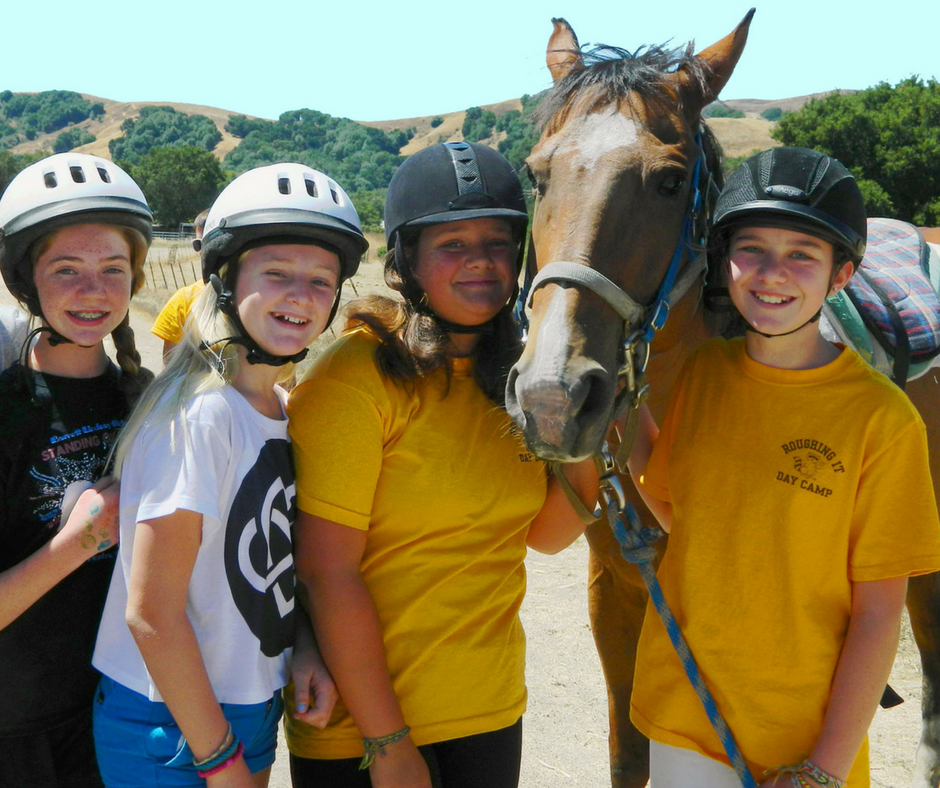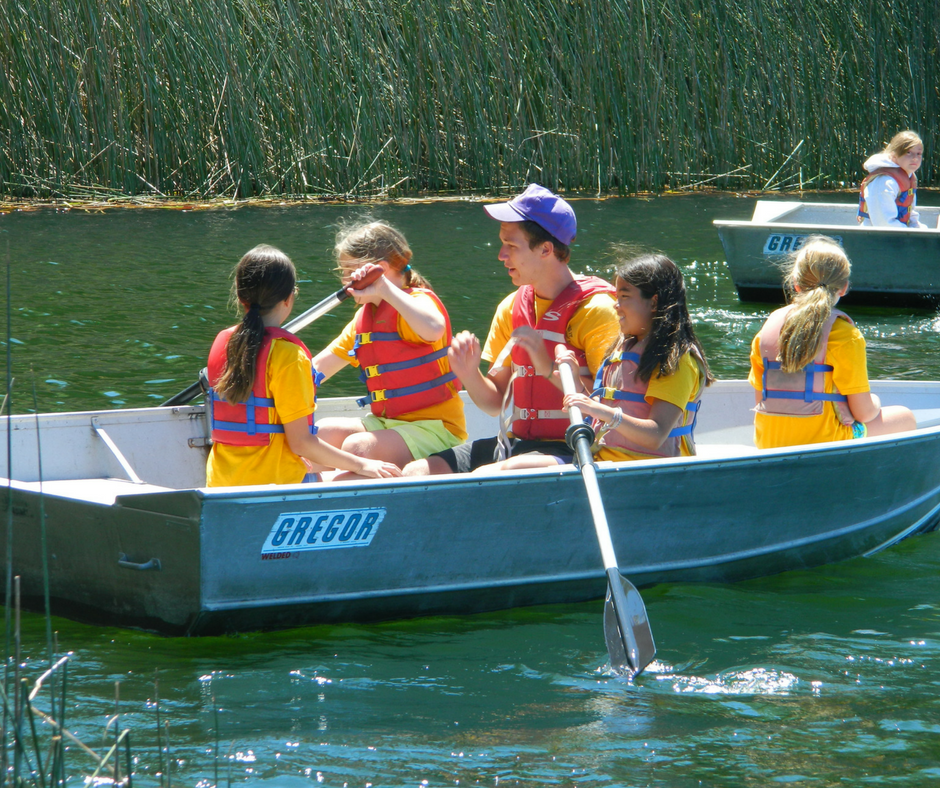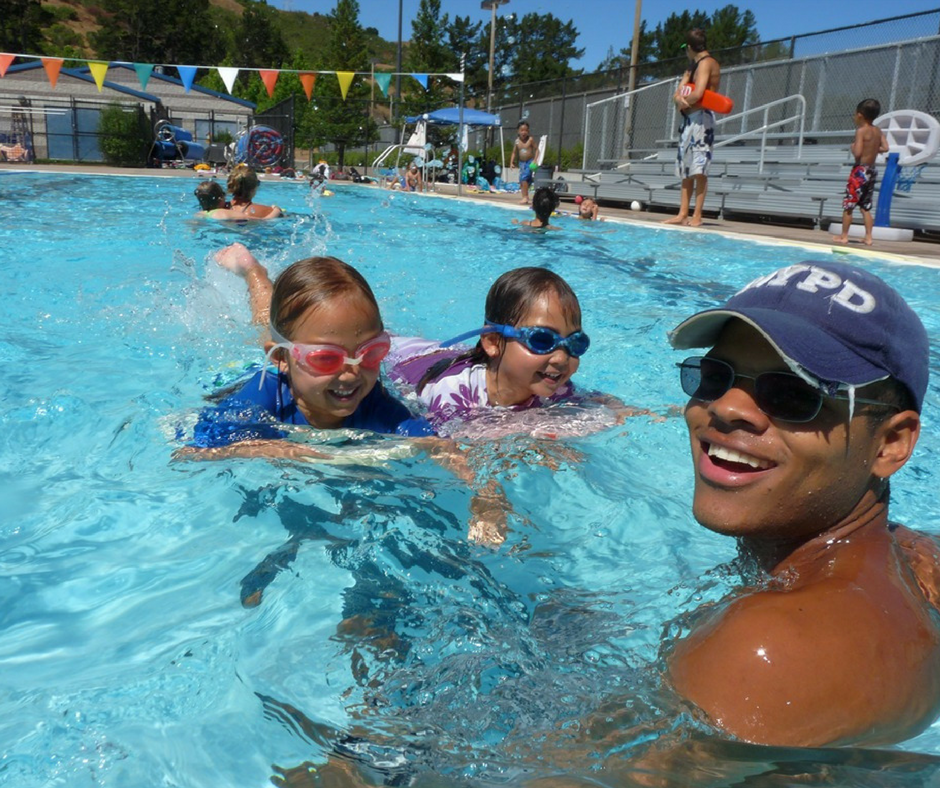 All-Outdoors Summer Camp Since 1972
Since 1972, Roughing It has been offering summer camp for children ages 4-16 years at the spectacular all-outdoor Lafayette Reservoir in the East Bay. We serve families from all over San Francisco with transportation spots in Pacific Heights, Haight Ashbury, Noe Valley, and St Francis Wood. Every bus has a professional bus driver, along with a Roughing It bus counselor who sets up a bus buddy for each camper so the bus ride is fun, safe and part of camp!
Our campers have the summer of their lives learning and mastering skills in horseback riding, swim instruction, fishing, boating, canoeing, kayaking, hiking, crafts, outdoor cooking and more. Campers learn, grow and make lasting friendships in a safe, supportive environment created by our nurturing adult counselors. We offer programs for pre-k, kindergarten, elementary ages, and teens.
Learn More about Roughing It Programs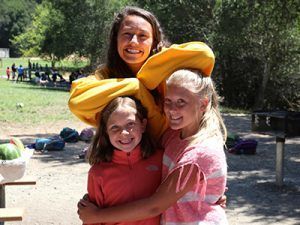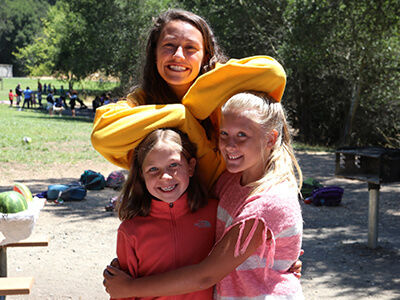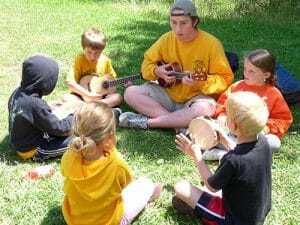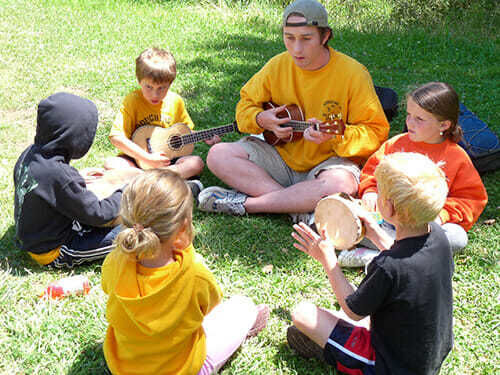 Free Transportation
Our 36 Bus Stops serve San Fransisco, East Bay, Contra Cost and Tri-Valley and certain areas are available for home pick up. See our Camp Bus Stops & Home Pickup Locations  »
Our buses are driven by year-round professional school bus drivers in safe school buses.
Need more info on times or want to inquire about home pick up? Send a request!
San Francisco Bus Stops
Alta Plaza Park
Clayton & Parnassus
French American Intl. School
Noe Valley
St. Francis Wood
Lake & Funston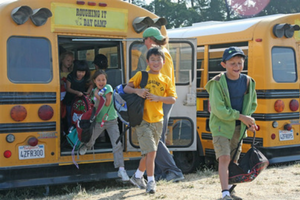 What parents are saying
We love that he gets to have a summer camp experience living in SF. The great location, ease of getting him there and back, and extended program all make for a more relaxing summer. We also love the variety of outdoor activities.
     -Danielle and BJ S, San Francisco
I love the "old fashioned/East Coast" campy feeling. I love the social skills/good values aspect of it that goes along with all the fun. It seems to me that camp helped my son "come out of his shell" with others.
     -Dena F, San Francisco
Roughing It Supports San Francisco Schools
Roughing It gives back to many of the schools our campers attend. We have made donations to the following schools:
San Francisco Parent References
We understand that finding the right camp for your child can be challenging. We can put you in touch with another family in your area (or school) who can speak about Roughing It. Here are some of our SF families who would be happy to talk with you:
Corrina & Chris Bonomo
Barry & Marta Perkins
Danielle & B.J. Siegal
Susana & Joel Slavonia
Kimberly Branagh
Donna Little
Isa Hershoff Looper
Roxane Divol
Alison Chaput & Stephane de Bord
Claire Marie Johnston
Larissa Sand
Demetria Vong-Spillan & Steve Spillan
Raymonde and Doug Kramlich