Summer Camps Serving Pleasanton
An all-outdoor day camp in the East Bay. Free transportation provided from Pleasanton.
All-outdoors summer camp activities since 1972!
Since 1972, Roughing It has been offering summer camps in an all-outdoors environment for children ages 4 to 16. We serve many Pleasanton families and are located at the beautiful Lafayette Reservoir.

We provide many outdoor activities found in a traditional summer camp, including swimming, waterfront activities, and more! We also have programs specifically designed for teens and younger campers. Come check us out at a local event or talk with a camper parent in your area. 
Our Bus Stops serve San Francisco, East Bay, Contra Costa and Tri-Valley. 

Our buses are driven by year-round professional school bus drivers in safe school buses.

Need more info on times or want to inquire about home pick up? Learn more about our Camp Bus Stops & Transportation  »
Camp bus stops serving Pleasanton
Alamo: Stone Valley Shopping Center
Danville: Black Bear Diner
San Ramon: Bollinger Central Park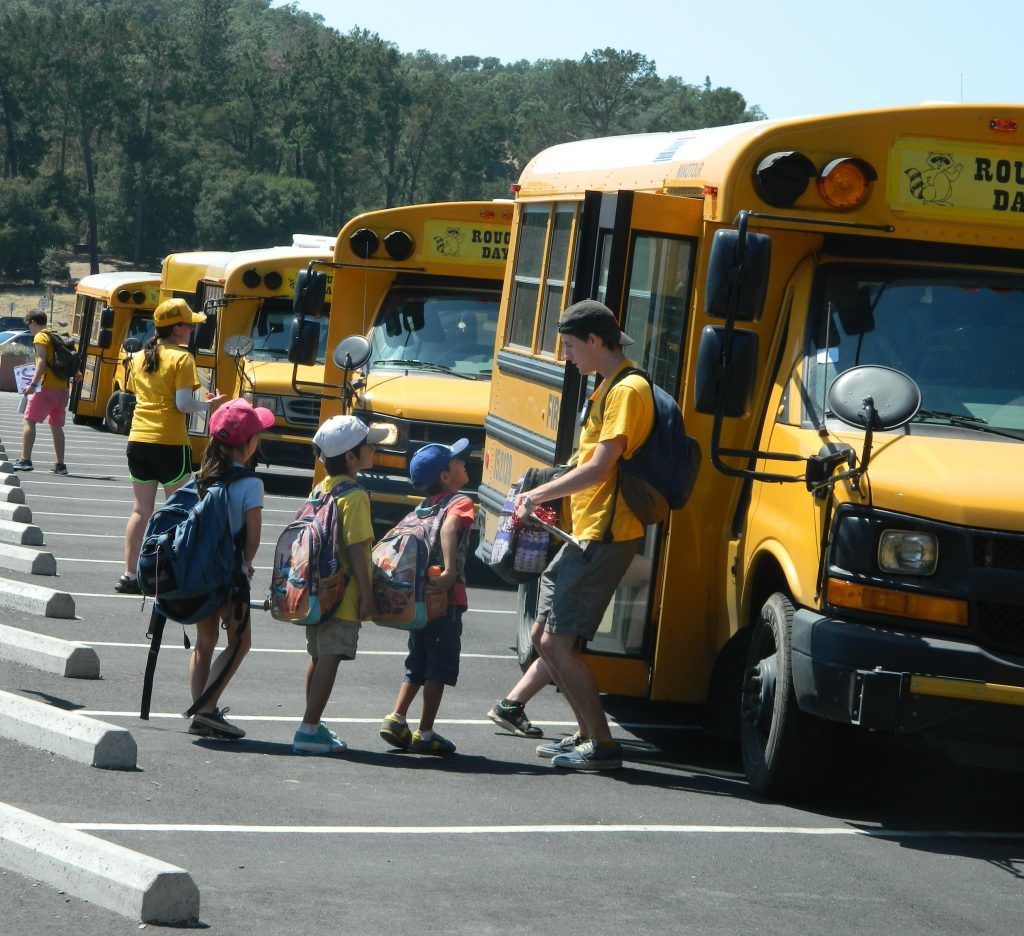 We offer free extended care (Before & After Camp) to families who choose to drop off and pick up directly at camp. Learn more here!
I could not believe how many camp songs my son knows by heart and he loves to sing them. He keeps asking when it will be time for camp again. – Ineke and Scott G, Pleasanton

As always, Roughing It is a highlight for my daughter. She immediately put how many days until next summer on a countdown clock on her computer.      – Mary and Chris M, Pleasanton
Roughing It Supports Pleasanton Schools!
Roughing It gives back to many of the schools our campers attend. We have made donations to the following schools:
Parent References
Our families from the Pleasanton area would be happy to talk to you about their child's experience at Roughing It.
Ineke & Scott Gentner
Elisa Dowd & Doug Graver
Dora Coelho & Jack Nickerson
Terri & John Pulliam
Elaine & Kent Screechfield
Nancy & Scott Batiste