Summer Camps Serving Diablo
An all-outdoor day camp in the East Bay. Free transportation provided near Diablo.
All-outdoors summer camp activities since 1972!
Since 1972, Roughing It has been offering summer camps in an all-outdoors environment for children ages 4 to 16. We serve many Diablo families and are located at the beautiful Lafayette Reservoir.

We provide many outdoor activities found in a traditional summer camp, including swimming, waterfront activities, and more! We also have programs specifically designed for teens and younger campers. Come check us out at a local event or talk with a camper parent in your area.
Our Bus Stops serve San Francisco, East Bay, Contra Costa and Tri-Valley. 

Our buses are driven by year-round professional school bus drivers in safe school buses.

Need more info on times or want to inquire about home pick up? 
Alamo: Stone Valley Shopping Center
Danville: Black Bear Diner
San Ramon: Bollinger Central Park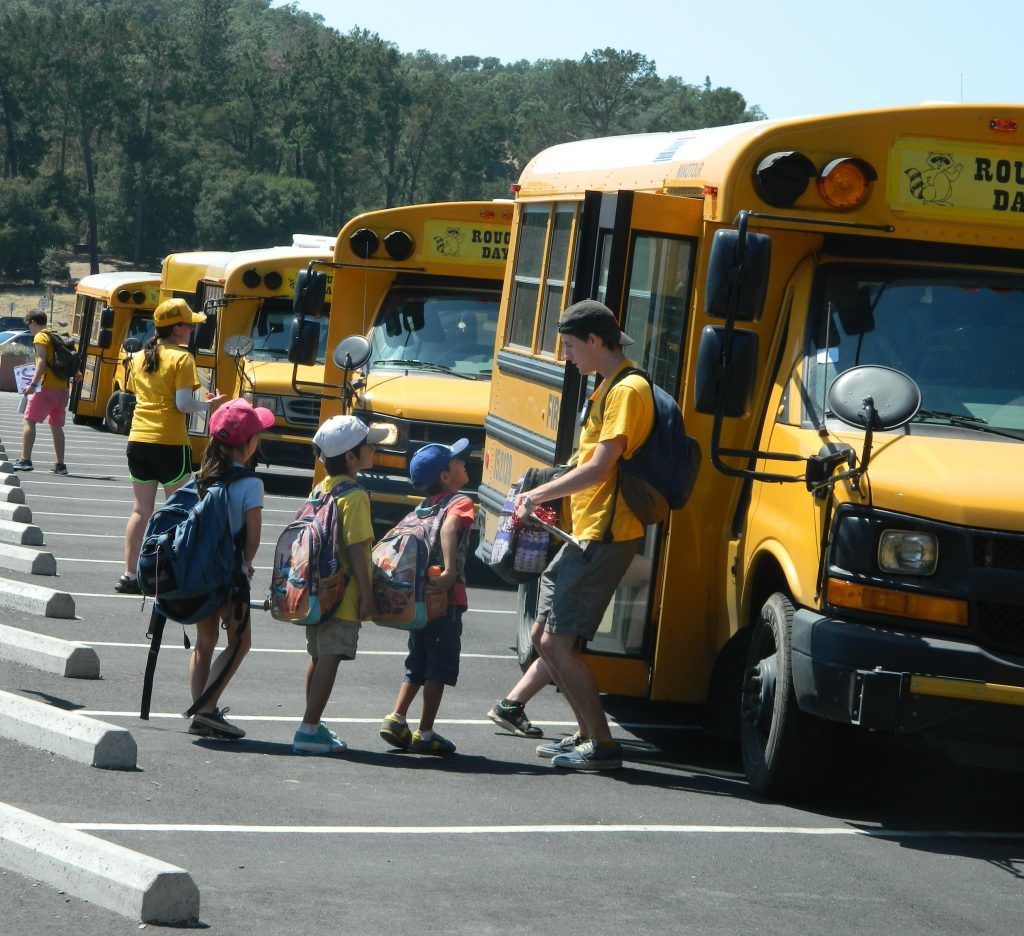 We offer free extended care (Before & After Camp) to families who choose to drop off and pick up directly at camp. Learn more here!
I really appreciate the follow up that we get in the way of report cards from the various staff members. It is a great way to tangibly see what the kids are doing and learning…I gave my daughter the option of going to Roughing It or Hawaii for 2 weeks and she chose Roughing It! I think that says it all!!! -Liz B, Walnut Creek