Little Raccoons (Preschool – 2nd Grade)
A 2-week introductory program. While most of our youngest campers are ready for our 4 & 8-week Day Camp program, some younger children and their parents may wish to start with Little Raccoons. Some of the more challenging activities such as horseback riding and canoeing are not a part of the Little Raccoons program to allow for a more relaxed daily schedule. It is a shorter camp experience designed as an introductory program. After Little Raccoons, campers are generally excited and eager to join our longer 4 & 8 week sessions!
Our Camper Groups – A Fun Introduction to Camp!
Little Raccoons are in nurturing co-ed camper groups of campers ages 4 – 7 years old. All activities in Little Raccoons are tailored to each camper's age and abilities. Each group is lead by an adult counselor and assistant counselor who facilitate friendship, engagement, and fun! Each Little Raccoon learns new skills, enjoys the outdoors, and gets a taste of Roughing It camp life. Learn more how Little Raccoons benefit from our Camp Community!
Little Raccoons Activities
Swimming Lessons (American Red Cross)
Fishing
Boating
Nature & Outdoors
Crafts
Sports
Quiet Activities
Singing and Skits
Group Time
Opening & Closing Circle
Does your camper want to do even more?
Is your camper interested in horseback riding? What about 4 or even 8 weeks of camp? We have options!
Our Kindergarten Program >
Our 1st – 4th Grade Programs >
Is Your Child Ready for Camp?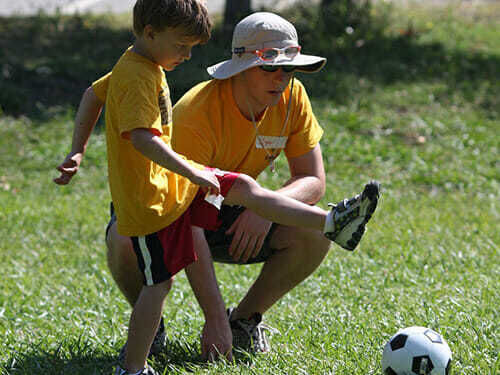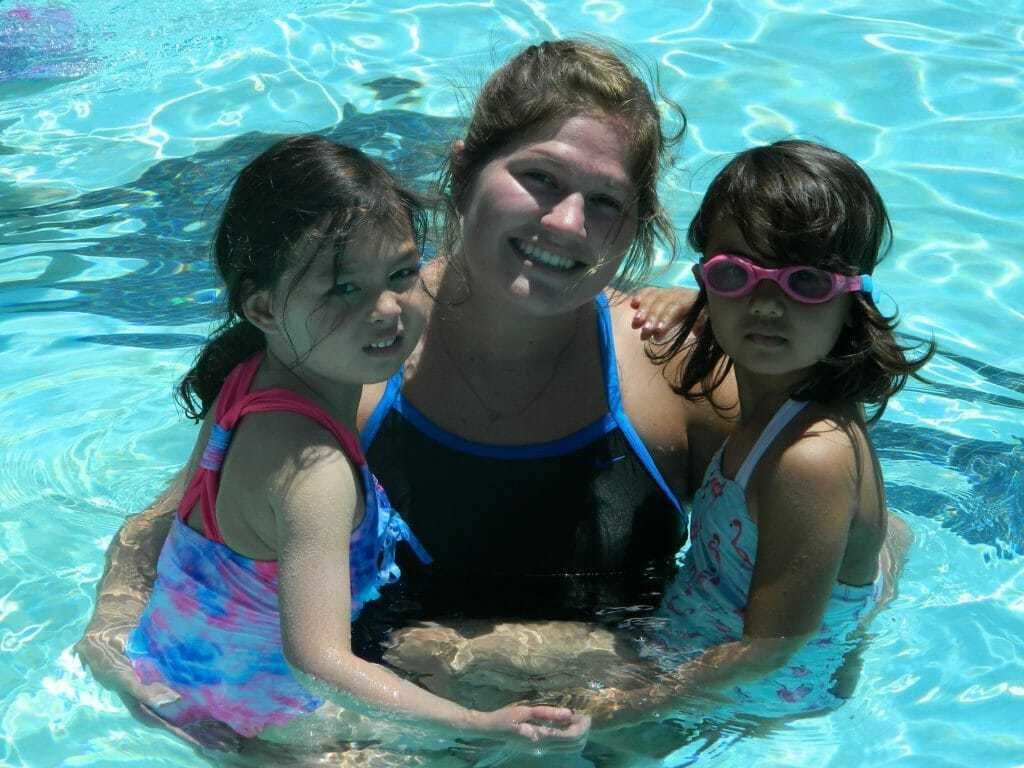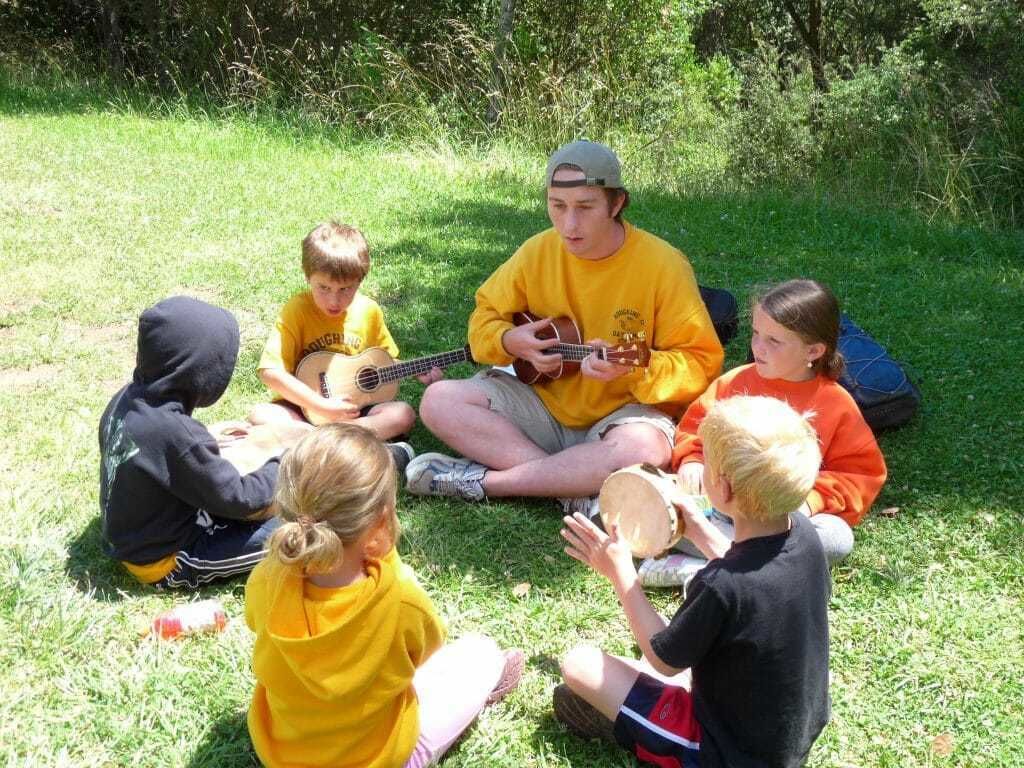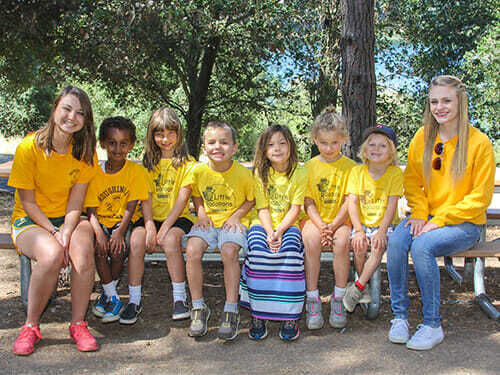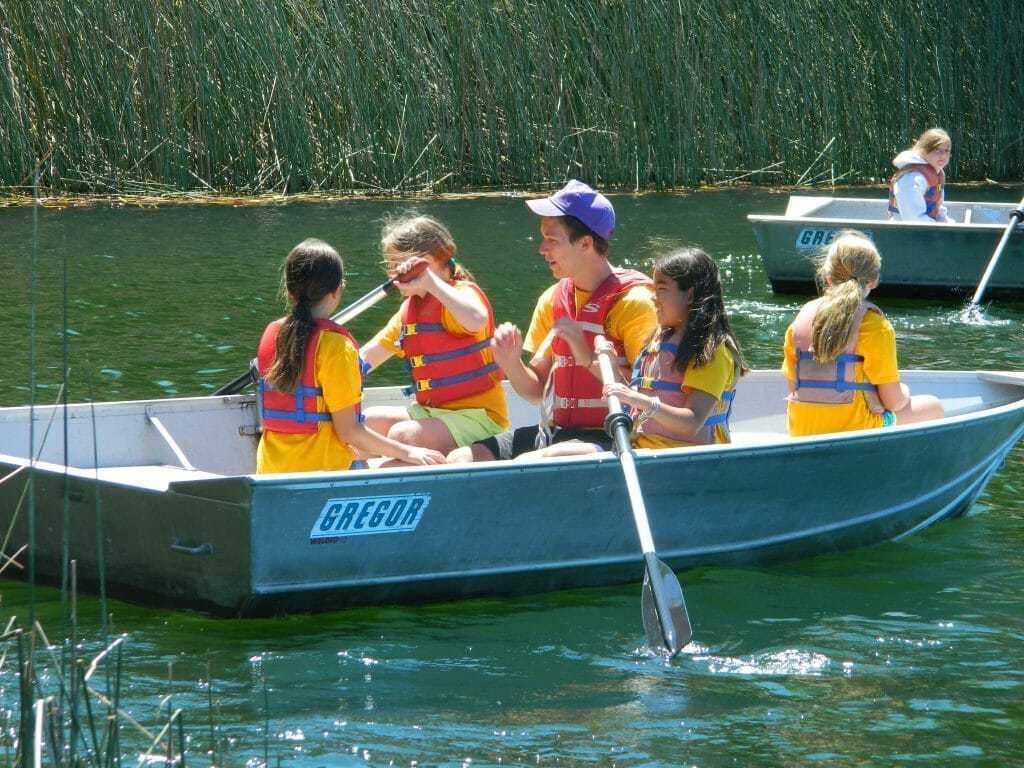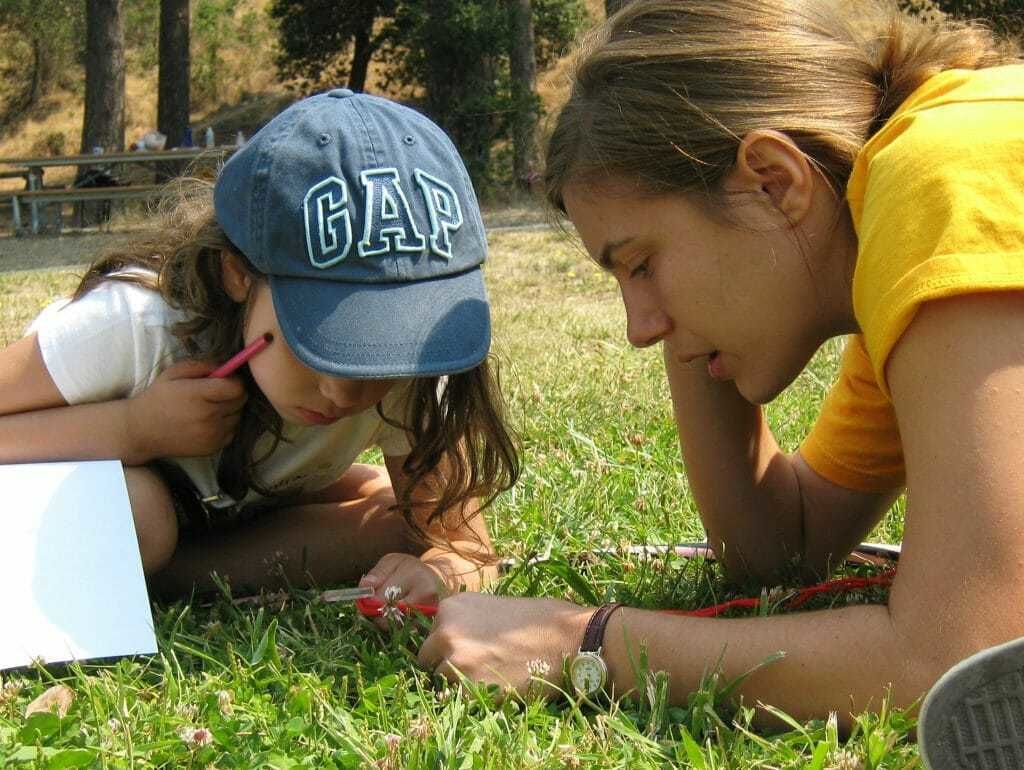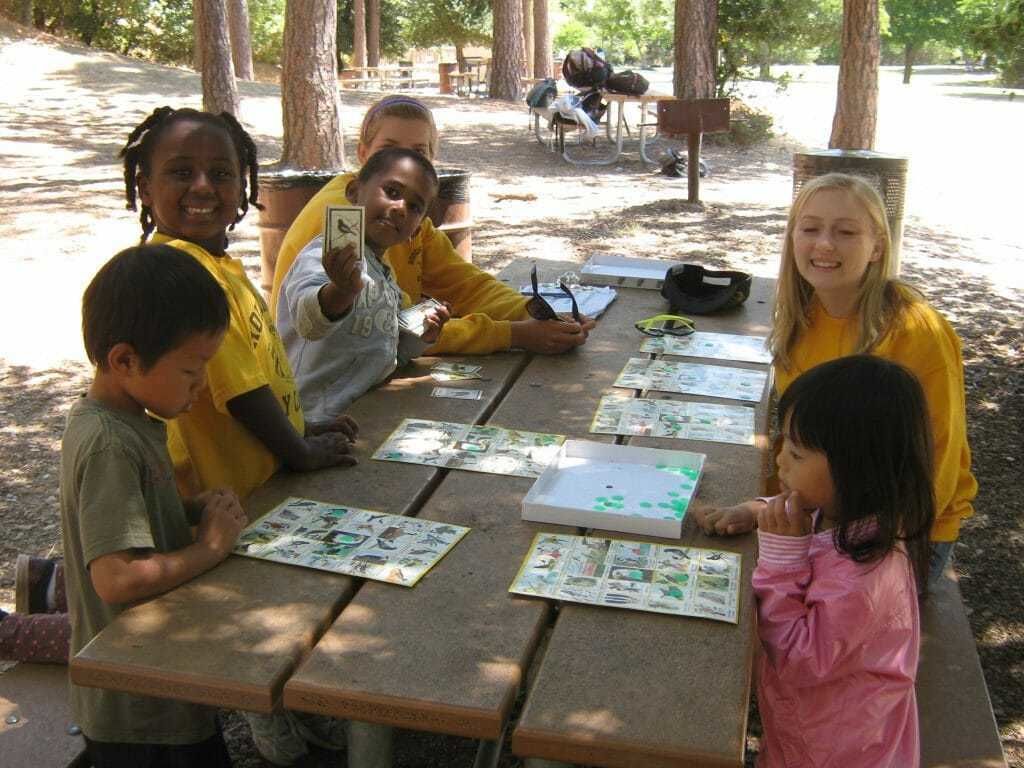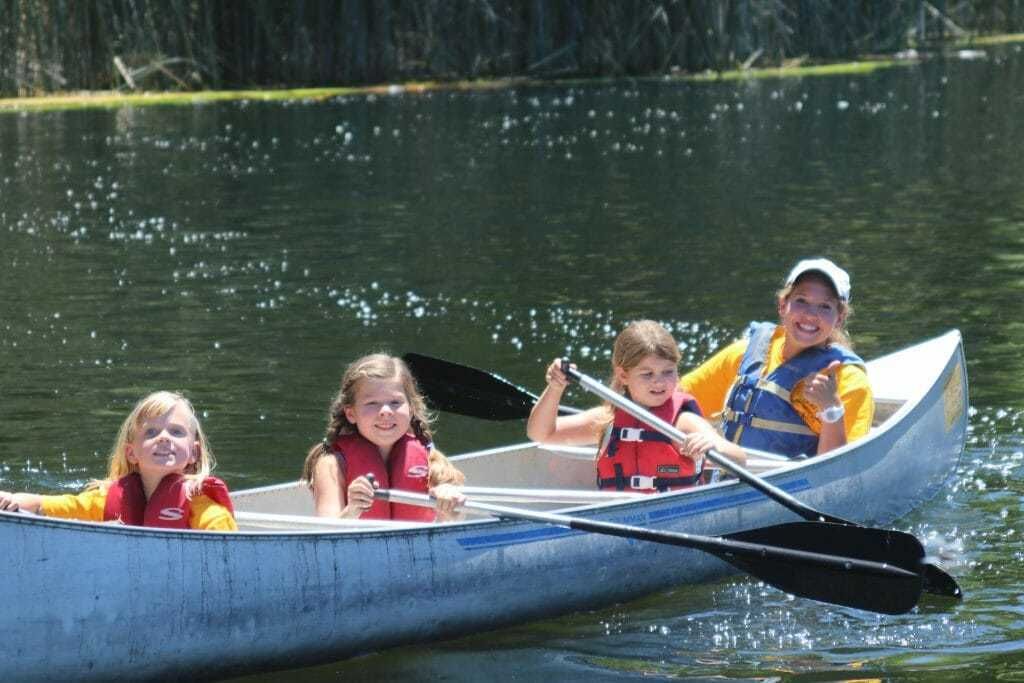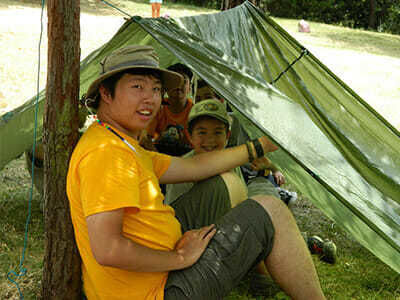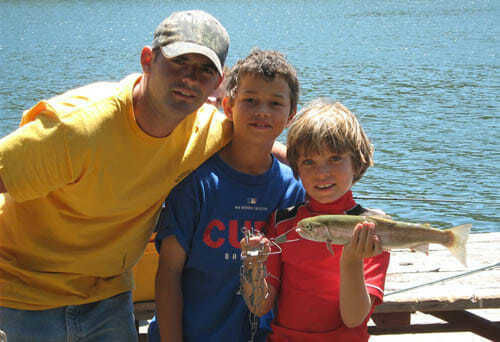 How are campers supervised at camp?
If my camper is a non-swimmer, can they still participate?
What are the counselor qualifications?
What is the difference between Day Camp (4-8 week sessions) and Little Raccoons (2 week sessions)?
What is the difference between Little Raccoons and Outdoor Explorers?
How are camp days spent?
The camp day is from 9:00 am to 3:00 pm with extended care options. Little Raccoons spend their day in scheduled activities and more relaxed group time. This ensures that each camper has the opportunity to experience every camp activity during each week of camp. These camp activities include formal instruction for all ability levels taught in a fun manner. Each day includes open time with fun activities designed for the camper group by their counselor. There are also times for snack / water breaks, bathroom breaks, sunscreen, and lunch in the shade. Each day builds upon the next as campers grow, learn and make new friends.
Caring & Experienced Adult Counselors
Our all adult staff provide a safe, supportive camp environment. We select staff who have experience working with young children and are excellent role models. We also have our own certified specialty staff who instruct at each of the program areas and camp administrators on site each day. Our overall camper to counselor ratio is 4:1. Learn more »
Camper Safety
Since our founding in 1972, we have understood the trust parents put in us to take care of their children. That is why the health and safety of each camper is the primary concern of each Roughing It staff member. Supervision of campers by staff is always constant.
Campers make up their own Code of Living based on the Roughing It General Camp Rules. They are taught and follow all the Safety Procedures in each program area, in their group, and on their bus. This allows campers to be both physically and emotionally safe!
All our staff are certified in /First Aid and CPR, and receive additional training in safety and health procedures during the week of staff orientation. All swim and waterfront staff are certified lifeguards. Learn more »
Transportation Included
Buses run from 8-9:00 am and 3-4:00 pm for the full camp day, and 5:30 – 6:20 pm for after camp Extended Care. We offer 36 central bus stops in East Bay, San Francisco, Contra Costa and Tri Valley. Home pick up is available for 4 & 8 week camper in designated areas. Home pick up is available for 4 & 8 week campers in designated areas. Each bus has a professional driver and a Roughing It counselor. Learn more »
Extended Care Options
We offer before camp care (Breakfast Club) and after camp care (Reservoir Club & specialty clubs) as part of our Camp Plus program. Campers may be dropped off and picked up by parents at Camp Plus, or take advantage of free bus transportation!  Learn more »
Ready to Sign up for Camp?
See all of our Dates & Rates or click on the button below to enroll in camp today!