Our Horse Day Camp Program
Horse Day Camp is our premier program for beginning through advanced riders. Campers participate in a wide variety of horse activities, including two English riding lessons each day, mounted games, horsemanship, vaulting, horse care, barn chores and horse crafts.  At the end of each two week session, campers put on a horse show for family and friends. Located at our private riding site in Moraga.
Horse Day Camp Activities
Two riding periods each day. Campers have two formal lessons and one additional riding activity each day.  Campers learn English riding disciplines such as equitation, hunt seat, show jumping and dressage.
A Certified Horsemanship Association (CHA) based program. Campers received skills and evaluation based on CHA skill levels.
Horsemanship. Campers learn how to care for their horses with activities such as grooming, tacking, first aid, hoof care, nutrition and anatomy.
Vaulting twice a week. Gymnastics on horseback (vaulting) builds confidence and balance.
Cross country course. Once riders are ready, they practice jumping on our open pasture cross country jump course.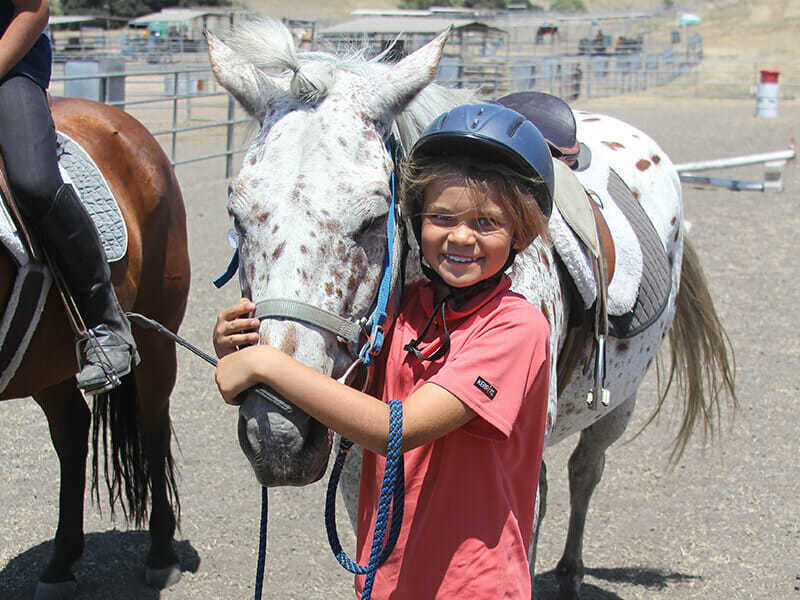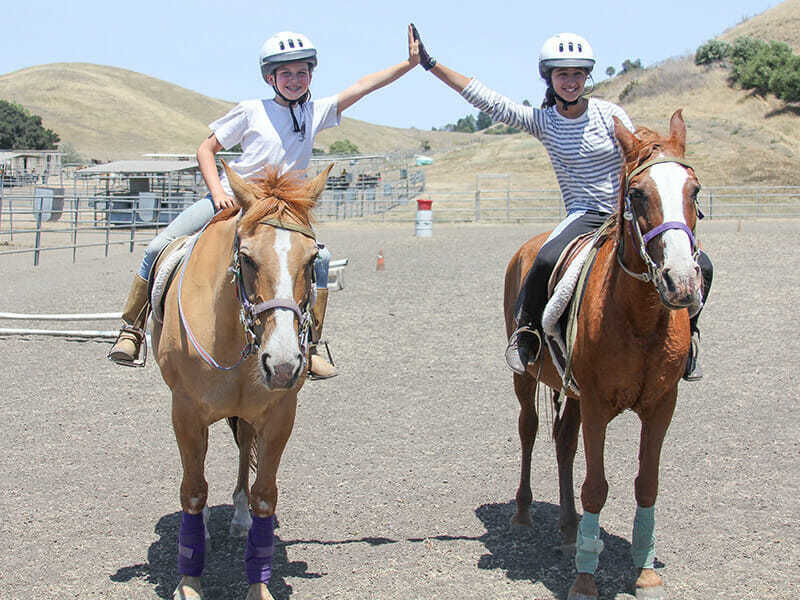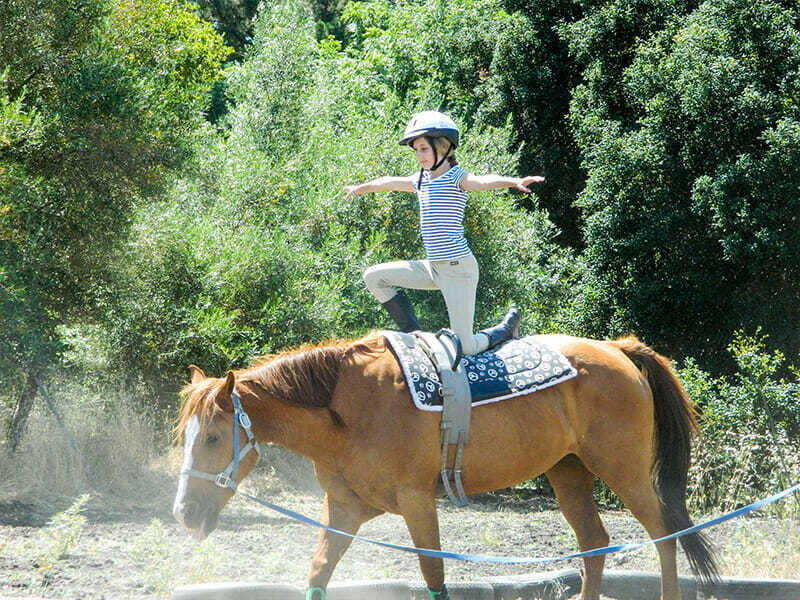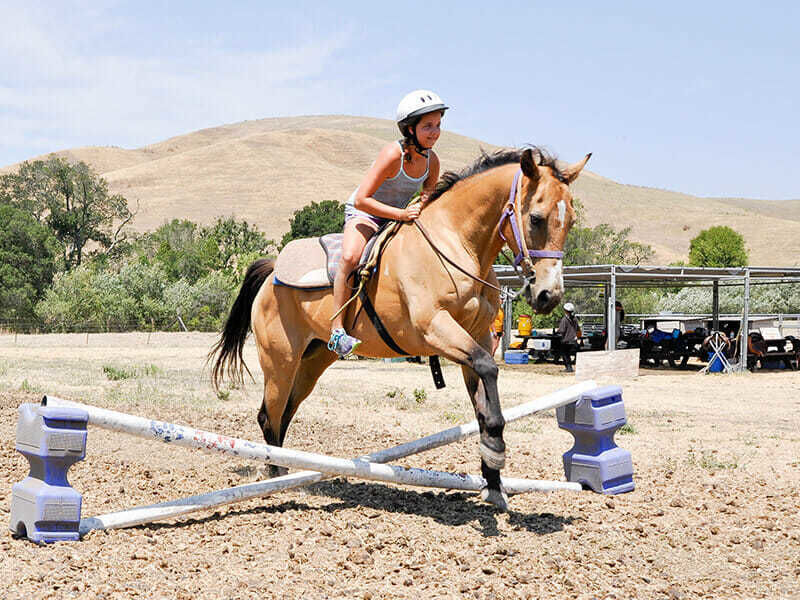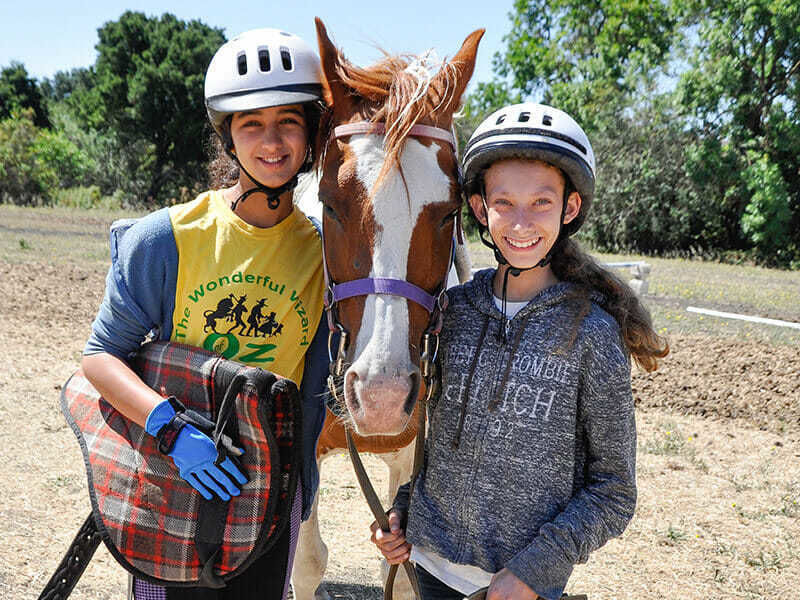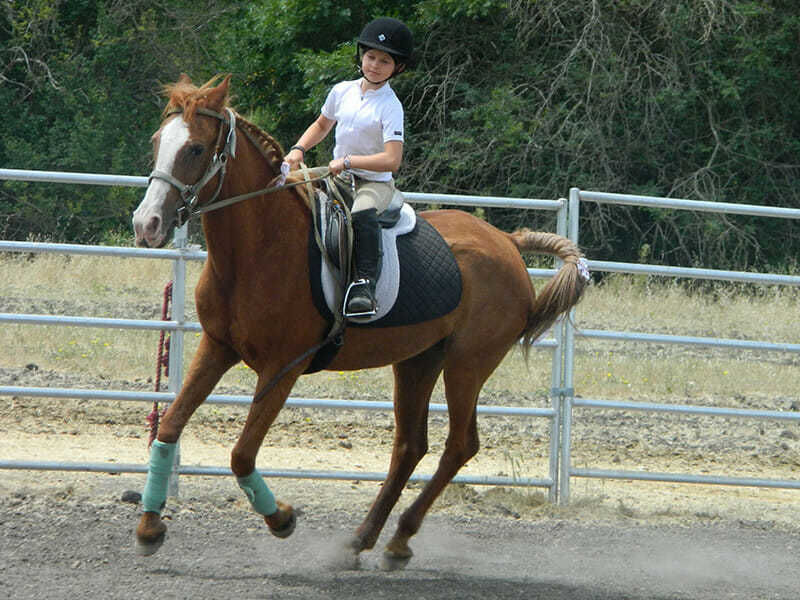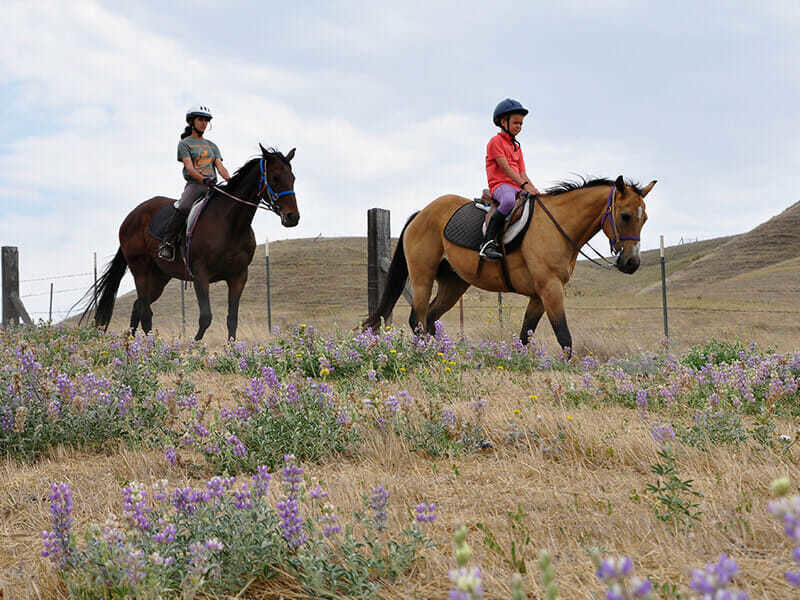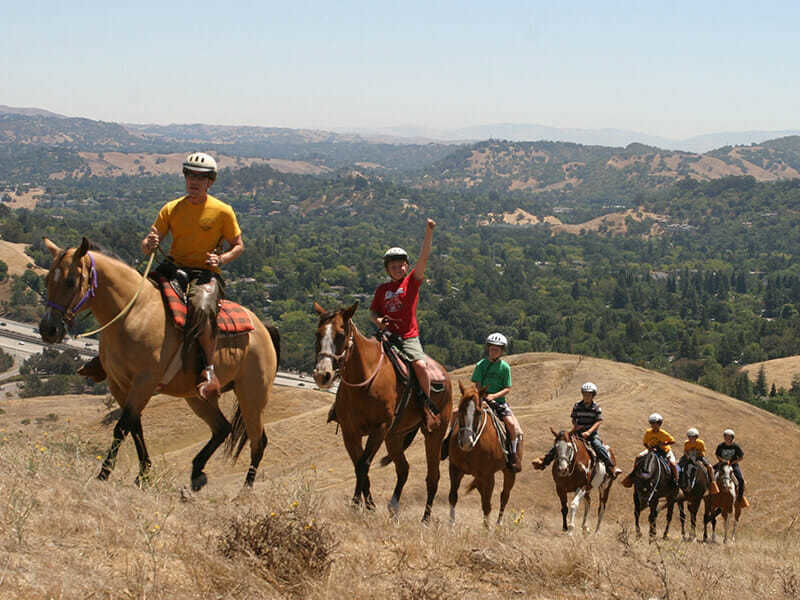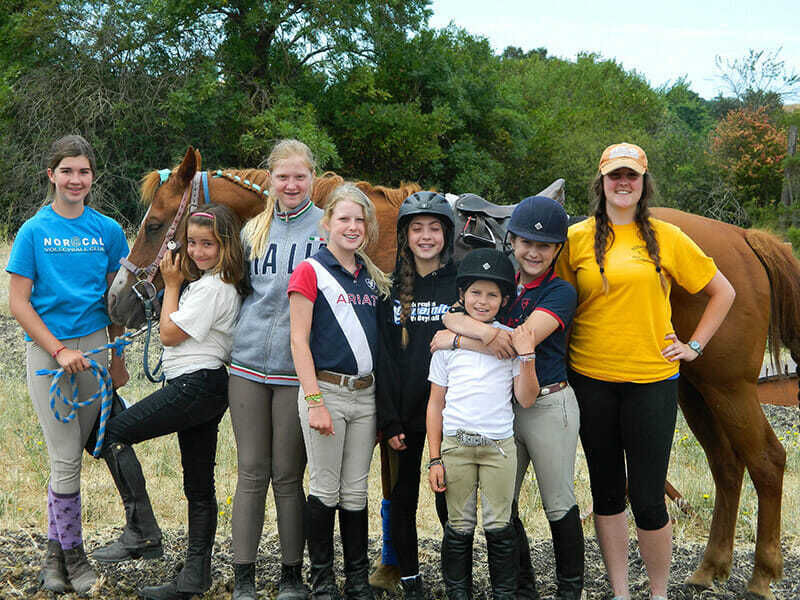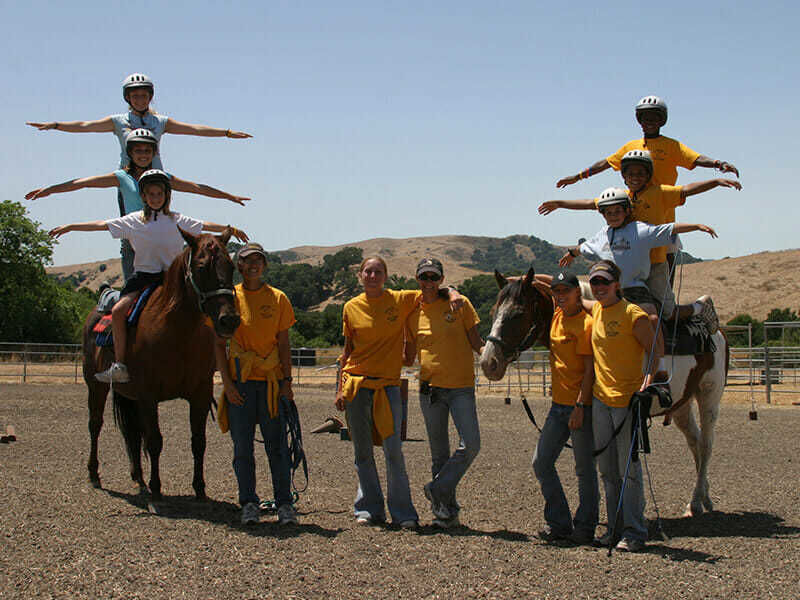 Free Bus Service & Extended Care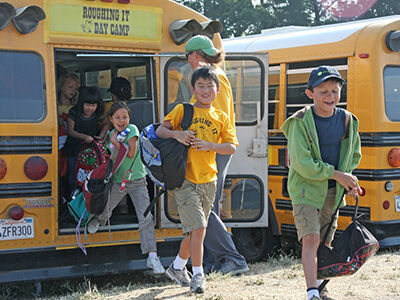 Safe and convenient bus service with professional school bus drivers. 36 central stops throughout San Francisco, East Bay, Lamorinda, and the 680 Corridor from Pleasant Hill to Pleasanton.
The Horse Day Camp Program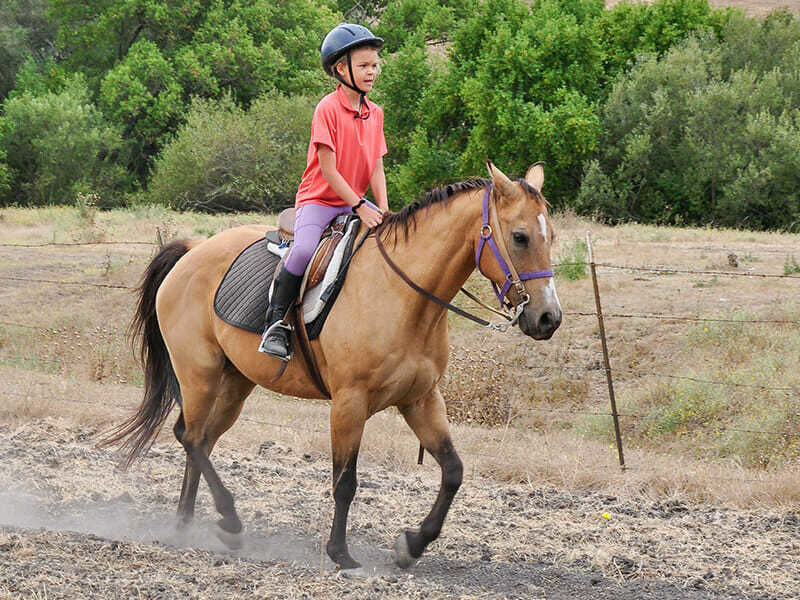 We teach campers with a Certified Horsemanship Association (CHA) curriculum course. Beginning through advanced riders. Campers earn badges for completing program skill levels.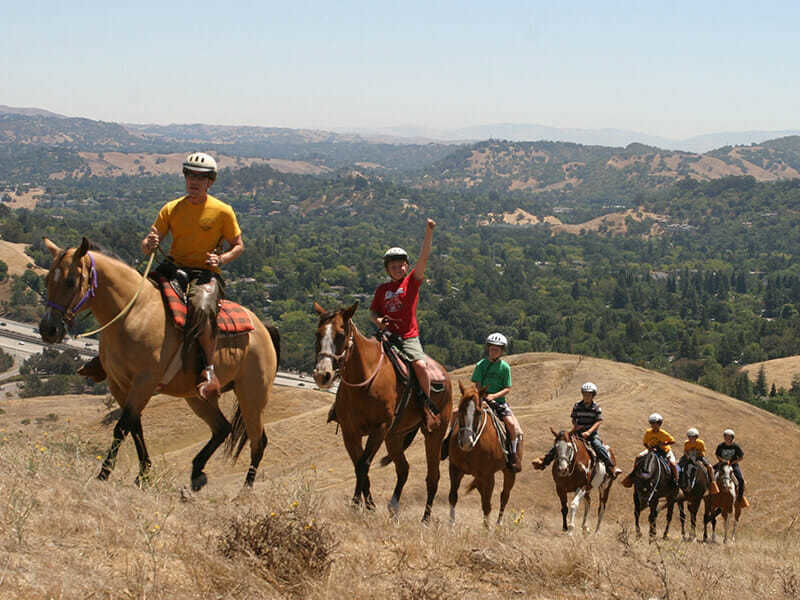 Roughing It combines the quality instruction of a riding school with the fun of a real summer camp. We evaluate riding skill on the first day of camp and group campers with riders of similar skills and experience.
I started RI after being on a horse once, and within a summer I was cantering confidently, by the end of RI I was jumping near on 3 feet!
She absolutely loves horses and riding and wanted a full day camp that would immerse her in horse riding. The entire experience was an absolute plain joy.
Jennifer, Parent of Olivia (6 Year HDC Camper)
After just 2 weeks of horse camp she knew so much about horses and riding. Her confidence and comfort level around the horses was great to see.
Sarah (First Year Camper Parent)