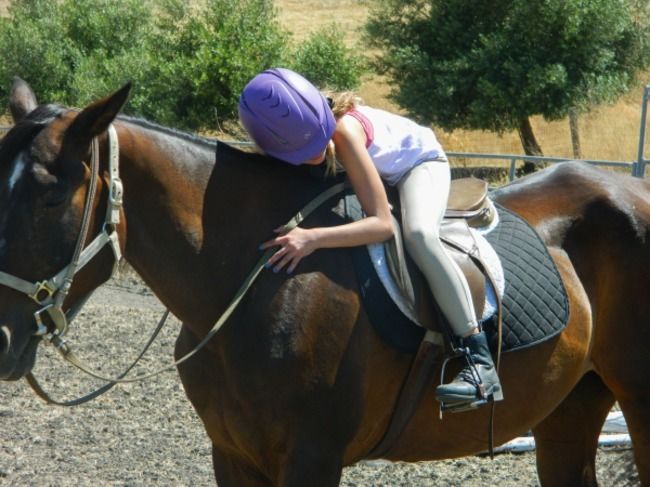 Mark your calendars horse lovers! December 13 is National Day of the Horse! In this season of giving, this is the perfect time to take a moment to appreciate everything that the horse has given us. In honor of our equine friends, here are a few ways to show your favorite horse how much you appreciate him:
Make some horse crafts:
paint a horse themed ornament
make a lanyard to hang on your favorite horse's bridle
paint a picture of your favorite horse
make a friendship bracelet out of horsehair
Read your favorite horse book:
Black Beauty by Anna Sewell
Misty of Chincoteague by Marguerite Henry
My Friend Flicka by Mary O'Hara
National Velvet by Enid Bagnold
Watch a horse movie:
Secretariat
Sprit: Stallion of the Cimarron
Flicka
Hidalgo
Make horse themed treats
decorate horse cookies
make a carrot cake
If you have your own horse, you could:
make homemade horse treats
give your horse a bath
braid your horse's mane and tail with ribbons
give your horse a big horsey hug!
Horses deserve their own special day, so don't forget to show your appreciation this December!