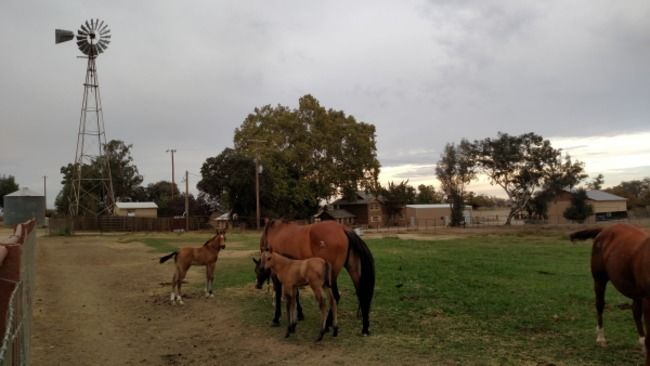 Our horses will now be spending the winter at Lazy K Ranch near Chowchilla!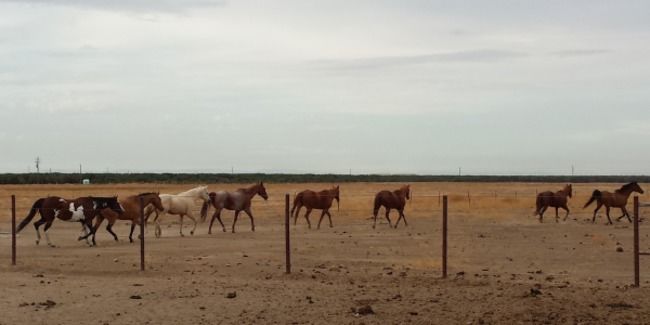 The herd is enjoying the wide-open pastures at Lazy K Ranch in the foothills of Yosemite!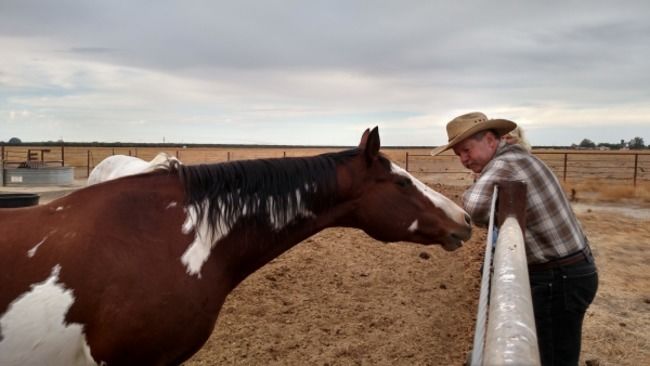 Our Roughing It herd includes: Frosty, Bucky, Rain, Jimmy, Digger, May, Minx, Rooster, Rebel, Sadie, Chiquita, Beetle, and Aladdin.
Sadie is excited about her new home and comes over to say "hi" to Larry, who is the ranch manager of Lazy K and will be taking care of our horses!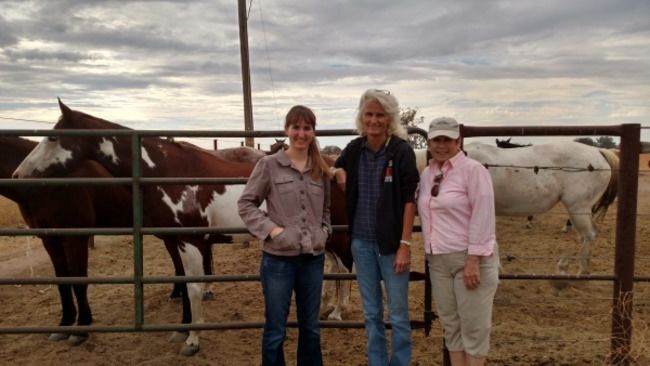 Sarah, our Horse Day Camp Director, Charlotte, our previous horse provider, and Ann helping the Roughing It horses get settled in!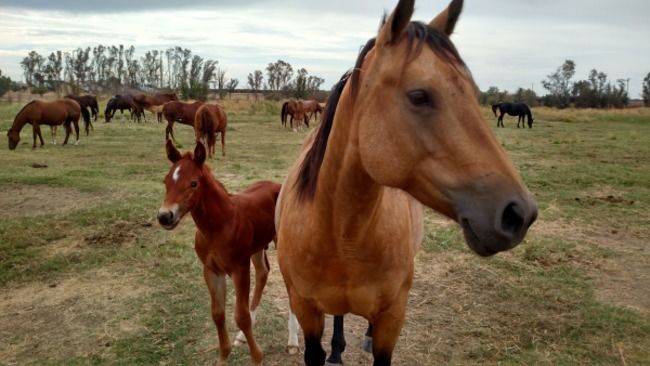 The foals of Lazy K Ranch love frolicking in the pasture next door, and dream of being Roughing It horses someday!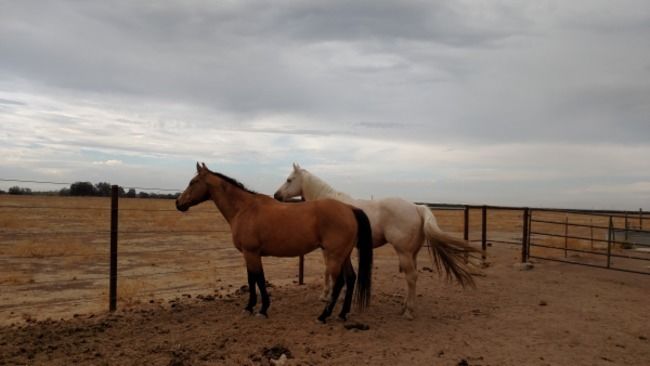 Bucky and Frosty miss you and are looking forward to next summer!
We are Adding to our Herd – Know a Good Camp Horse?
We are going to make our herd bigger and better, and you can help! Do you know someone who has a good horse for camp? Become a "horse finder!" Please share with your horse friends and contact us with information if you or anyone you know might have a horse that would make a great new Roughing It horse! We're looking for children's horses that are well-schooled, gentle, and have good ground manners. We're looking for versatile horses appropriate for riders of all levels, beginner through advanced. Send your information to horsefinder@roughingit.com.
Fine out more about the working cattle ranch and horse breeding facility at Lazy K Ranch!